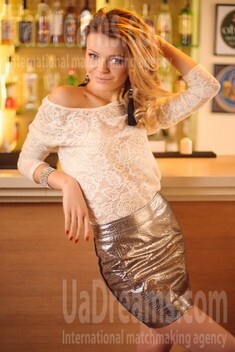 Domestic abilities:
Nothing special, just cleaning the house and doing the rooms. :) Most of all I like to look after plants and pot flowers.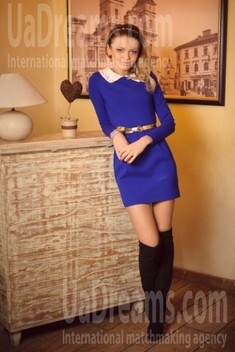 My future goals are:
Without any doubts, I desire to create a strong and friendly family, that I will care of and love a lot:)
What I do in my leisure time?
I prefer to spend my leisure time in an active way. I like swimming, walking in the fresh air... I always try to keep myself feet, that's why I visit fitness classes. When I want to clear my mind and to relax, I take out some book to read or just turn on player and listen to my favourite music.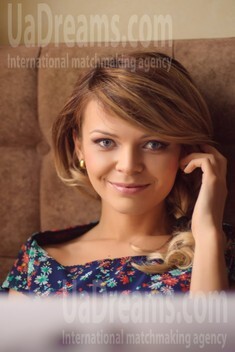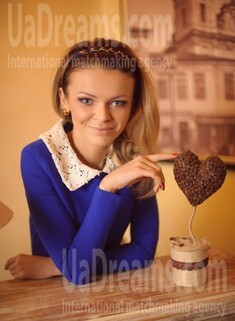 The type of man that I desire:
I'd like to meet an easy-going, responsive and careful man. The most important feature for me is the ability to understand woman's nature and mine in particular... :)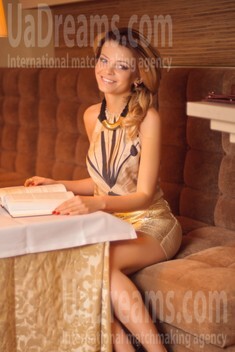 About my family:
I live together with my family in the suburbs of our city. We are a family of 5. :) My brothers already have families of their own, so I am a happy aunt!
My typical day:
I wake up early cause I have to get to work. Very often I go to the pool to swim to spend some times with friends. Doing household chores is another hobby of mine)))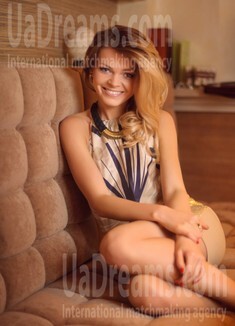 Lady about herself:
If you listen to my friends' opinion, you will hear such words as kind, sensitive, fair and joyful. :)