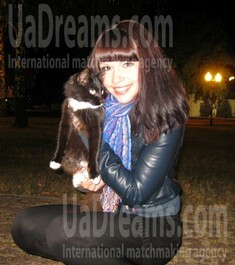 Our personal opinion of this Lady:
The girl is very interesting, kind, has a good sense of humour, rather serious in her intentions. She can be not only a good wife, but also a good friend for her beloved.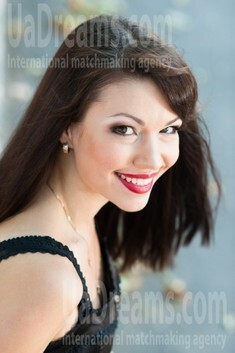 Lady about herself:
Well, it's hard to speak about myself, because of subjectivity of my words, but I'll try. I was born and grown up in Poltava and I like this city very much. I live in a very loving family. and have love dog and few cats). looking for my love here - hope I will be lucky!)
See her fascinating movements and charming smile...
Feel as if it was your first date with this lady — it is worth 1000 pictures!
Watch this video for FREE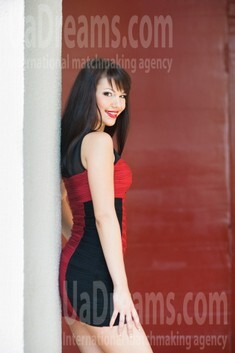 The type of man that I desire:
I'd like to find a kind, romantic, feel legs, purposeful, careful, loving, reliable man. He must be not only my husband and lover, but also my best friend. We should take care of each other and never betray. And of course he would get everything good back. The things I don't want to see in my future husband: indifference, disrespect, brute force.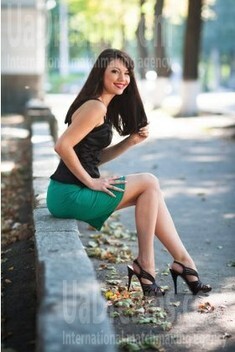 My future goals are:
One of my main goals is to create strong and loving family. I want to have two children: a boy and a girl. And, of course, I would like to improve myself in the career.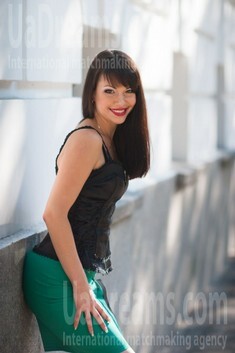 My typical day:
I am very positive person) and I like to start my day with a smile) and cup of tasty tea) with wonderful music and getting ready for my day), make make up, dress myself - and go to make this world more beautiful)))). Seriously talking - while my normal day - I go to work), then normally go home - cook something tasty there, rest, watch movies, or read books, or anything else that can keep me interested). Or I like to meet friends - and to go some where to have a cup of tea), and nice talk). Or to have a walk - if ti is good weather - I love fresh air). By the way - I live in the wonderful city - with wonderful parks), fresh air and kind people), so it is great pleasure to have a walk here).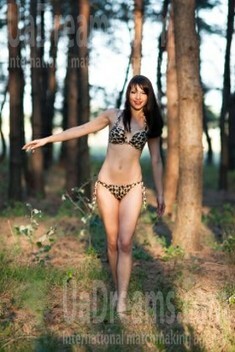 What I do in my leisure time?
As I like nature, I like to walk with my friends, go for BBQ in the forests and have a rest on nature. I like dancing and dance every time, when I have such a possibility. I thinks that dancing is the way to express feelings. Also I am fond of decorative art. I mean decor, design, interior. I like drawing and gathering cockleshells.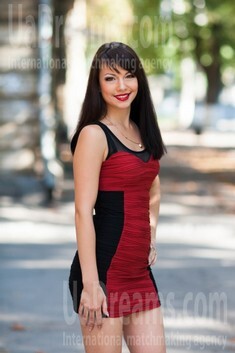 Domestic abilities:
I like cooking very much, especially sweet dishes. I think I do it well. I like to make my place comfortable and cozy. I like to decorate my home).
About my family:
My family consists of 4 persons: my mom - Nadezhda, my dad - Ivan, my elder brother - Alexander and me. I love them very much, because all good that I had in my life I can share with my loving family. They are very careful and kind.