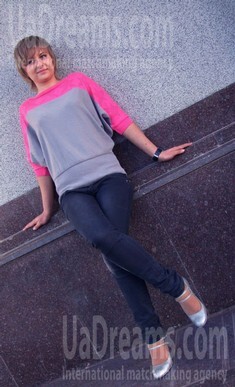 My typical day:
Every day differs from another, I'm very active girl and every day I try to meet new people, to get new experience. I try to get everything from my life and give more positive emotions to people around me and wait from them the same thing.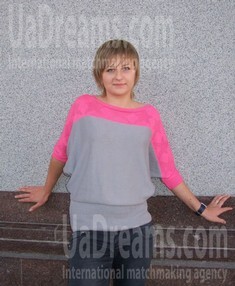 What I do in my leisure time?
I am very active person, I like to spend my free time not only having fun, but also usefully. I like to go in for sports, especially morning scamper. Every morning I have half an hour to do it. It's very good for my health, and gives me also a possibility to be fit. I also like swimming and watching football.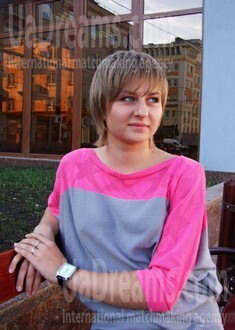 Our personal opinion of this Lady:
She is so energetic, so active and she gives all this energy to people around her.
Domestic abilities:
To be honest, to do domestic work is very boring for me, but I do it because it is necessary to keep the house clean...The only thing I like to do is to take care about flowers.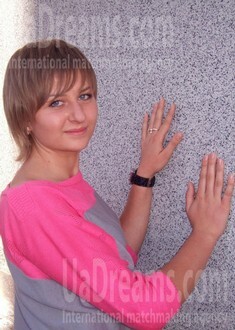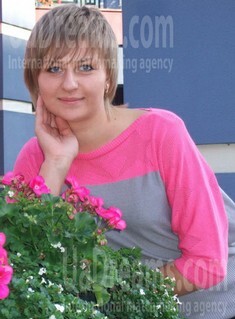 Lady about herself:
I like to enjoy life every day, open something new for me, to meet new interesting people, read new books, watch films, listen to my favorite music...
My future goals are:
I don't have big goals about my career, I think that the main in the life of every woman is to be a good wife for her husband and the best mother for children.
The type of man that I desire:
I know that ideal person does not exist, everyone has his own pluses and minuses, good and bad features of character. I dream to meet a man that I'll love with his minuses :)
About my family:
I live in the ordinary family:my parents,I and my sister. My parents have been living together for 25 years already. We grow up in the atmosphere of love and affection. My family will be always like a fortress for me, my parents -the best helpers, my sister- best friend.