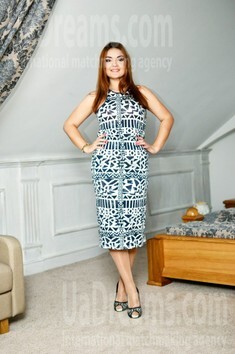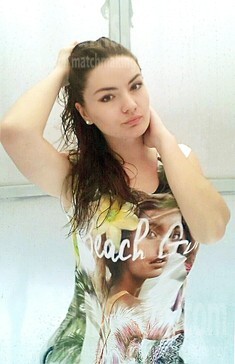 Domestic abilities
I live separately from my parents, so I do everything myself about the house. I like comfort that's why I try to keep my house clean. Any domestic work is pleasure for me because it is the way to coziness and comfort that I like very much...
See her fascinating movements and charming smile...
Feel as if it was your first date with this lady — it is worth 1000 pictures!
Watch this video for FREE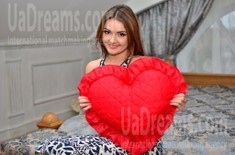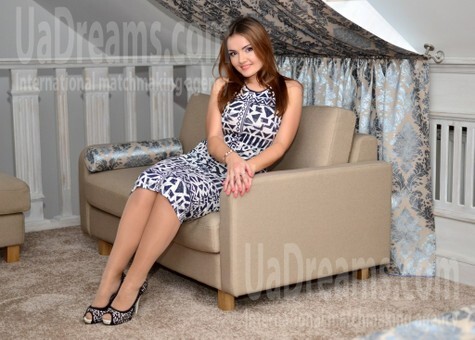 The type of man that I desire
I dream to meet an intelligent man with a good sense of humor to make me smile! He must have active life style... And I wish to be his most treasure!!! :) The man of my dream is nice and kind person who would love and respect me. The man who cherishes family values and love children. I could give all my love and care for such kind of man.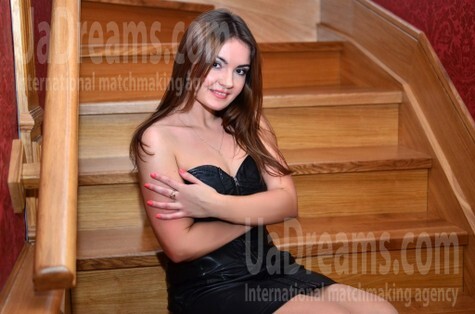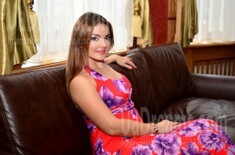 My typical day
I usually get up at 6:30 o'clock in the morning have my running, then I take a shower, have my breakfast and go to my work. I usually work till 18:00. Before going to bed I like to have a walk or read some books...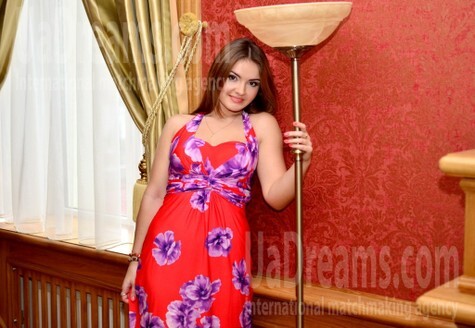 Our personal opinion of this Lady
Dina is very cheerful and easy-going person, her smile can warm everybody!!! She is in search of love and happiness.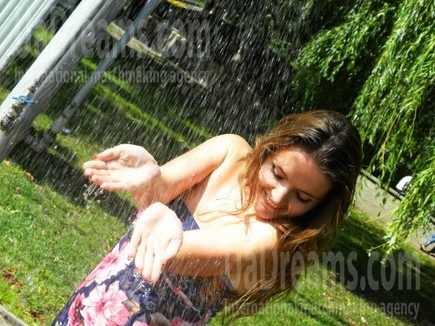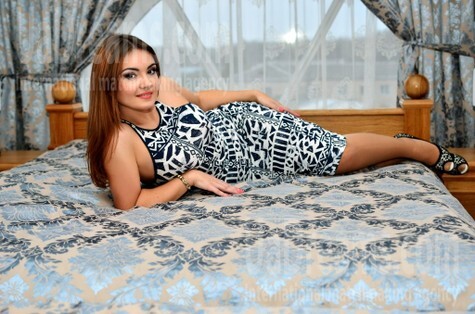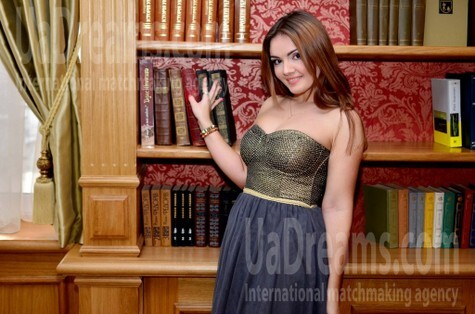 What I do in my leisure time?
When I have some free of work time I like to meet with my friends. We like visiting cafe or disco together... we also like to have a walk with a good friendly talking. I adore visiting theater and cinema. Also I love my family, so I try to spend some weekends with my parents... I'm intelligent and educated (yes I know English;)) so I like reading, watching plays and films... I'm curious, so I'm fond of exploring the world to get to know more about everything... I like to be close to the nature. It inspires me and gives me energy.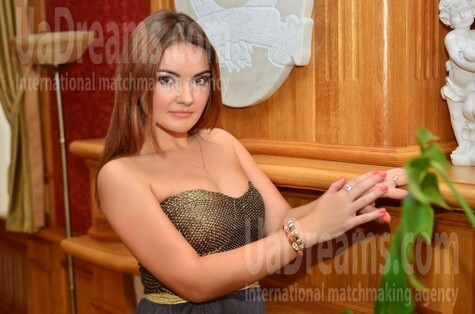 My future goals are
My main goal is to create an ideal happy family where the every member will have the feeling of love, comfort, care and safety... And I want to be sufficient person...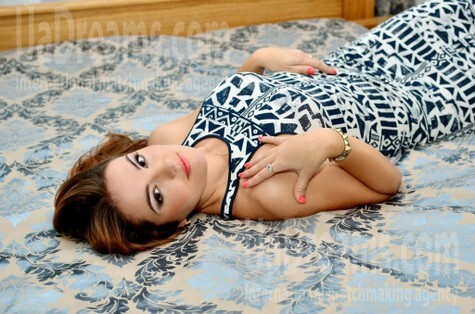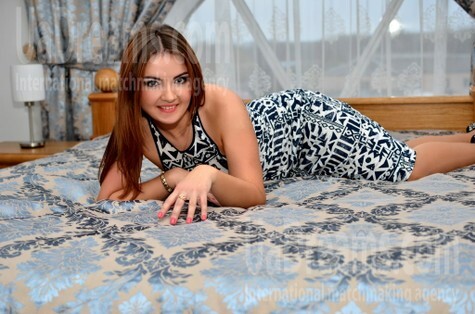 About my family
My family is not very big it consist of my parents, elder sister and me... My family is always on the first place for me... we like to spend time together and I am waiting for family events with great joy, because I think that family gives us power to live and inspires us with positive energy. That's why to create my own family is so important for me...