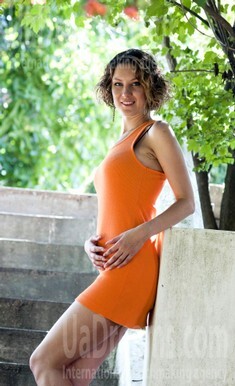 Lady about herself
All what I can say about myself is that I am honest, reliable, open minded person, with good sense of humour, never say lies, love life and try to enjoy every legal thing in it. I am looking for my prince which means I am looking for a serious relationship because I believe that feelings and emotions are not just a temporary game. I'm looking for my soul mate who will love me as much I will love him. I am looking for an honest man and most important, a loyal man! Though I know that he does not exist in this World but still I have a hope that I will find out one day that I was wrong and he is there somewhere. I am looking for a man who deserves my big sincere heart. I am just looking for someone who is so special as I am.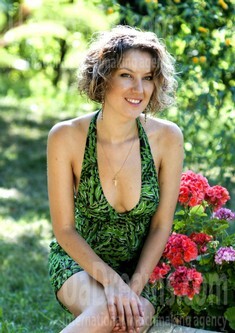 Our personal opinion of this Lady
Elena is a quiet person, she talks only when she wants to add something to the conversation, or if she's really into the conversation. Very nice lady with good manners.
See her fascinating movements and charming smile...
Feel as if it was your first date with this lady — it is worth 1000 pictures!
Watch this video for FREE
My typical day
Like many other people I do different things on weekdays and weekends. The timetables are different. But I always try to go to bed before midnight and have to get up quite early in the morning on weekdays because I must go to work. If I get up early I can do everything I have planned to do. My work usually begins at 10 o'clock. I get up at half past six every day. I make my bed. I just don't like when my room is messy. Then do some exercises. Usually I take a shower in the morning. I go to the bathroom where I wash my face and brush my teeth. After this I do not feel sleepy at all. I feel full of energy and ready for the new day. Then I have breakfast. It may be a cup of black or green tea or coffee and a sandwich or some scrambled eggs. After breakfast I get dressed. Then I leave home at about 9:30. I get to work on foot. It takes me twenty minutes to get there. Then in the afternoon I go to the gym and then I walk around with my friends.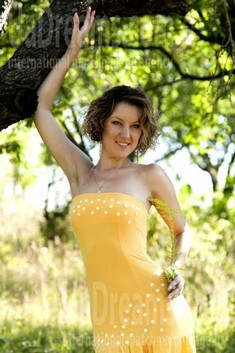 My future goals are
Marriage and having a family I believe will bring joy into my life. I believe it can bring a joy that no one can know unless they experience it for themselves. My job will be there for me to help support my family, financially and I want to be able to raise my future children in a good neighbourhood. I want to make sure my own family is happy. It is beautiful to watch your children grow up and this is what I want. I believe, as well as most people, that you are successful in life if you have raised a family.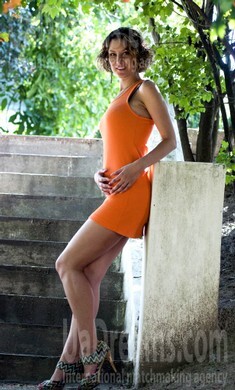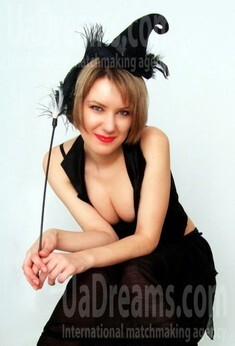 What I do in my leisure time?
In my leisure time I read a lot, I prefer historical themes, criminal psychology, mystic, and also books about business. I like active style of life. I'm fond of gymnastics, especially pilates and callanetic. I like to go to the gym and practice it there. It is not only very interesting but also very useful and helpful to be in a good fit.
Domestic abilities
Men and Women are defined by different metrics. The sooner you accept this fact of life, you will have the better for it. Women are judged by their ability to nurture and care, while men are judged by their ability to provide and protect. It is what it is, as designed by the manufacturer and no amount of wishing or brainwashing will change that. I do everything in my house and I can surely say I can do all about the house and I'm proud of it.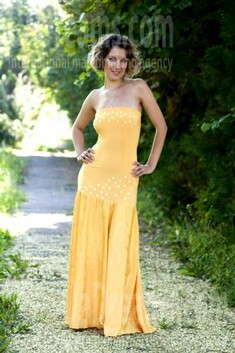 About my family
Family, to my opinion, is when someone loves you and you love this person in return. It can be not only your parents but also people who are dear to you, who take care of you. If you have someone who can do everything for you and you can do the same – you are lucky you have a family. I have not very big family just my father,my mother, my younger brother and me. They are the dearest people in my life and I can't imagine my life without them.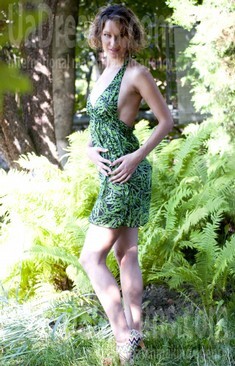 The type of man that I desire
I want to see by my side kind, brave, responsible man I can rely on. He should have beautiful eyes that I get lost in. He is smart, athletic, and caring. He loves me for me. No matter how my hair looks like, how much I weight, or what I'm wearing, he only wants to be with me. My dream man will do little things to make me smile. He'll open doors for me, pull out my chair, prepare dinner(sometimes), and give me flowers just because.