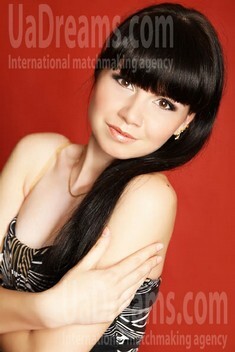 About my family:
I want to say that I have a wonderful family - I love my parents - and my younger sister). And I have very good grand parents), and I try to visit them often - and try to let them know that I love them - and remember them) - as they live not in town.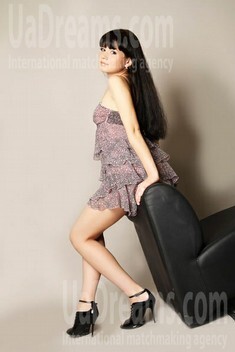 Lady about herself:
I want to say that I am easygoing person - and I use to be very active - and interested in lots of things). I like to be smiling all the time - and to bring good mood)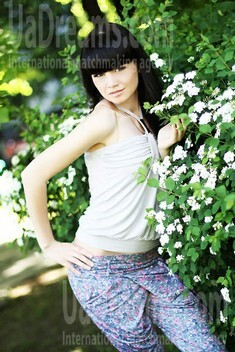 My typical day:
My typical day - usually not typical), as I do not have same day - every day - and I like it). I used to be a student - and I have ended my study now - so my days are different now). I like to wake up with a good mood - and start my day with listening to music) and cup of juice) I like to cook - when I have good mood), and to keep my flat clean))
Domestic abilities:
Oh - as I said before I like to cook - especially when I have time and good mood for that). And of course as every lady - I like ironing).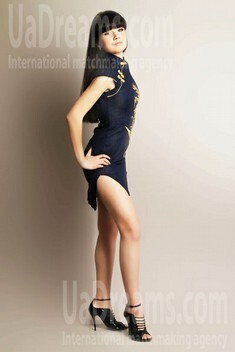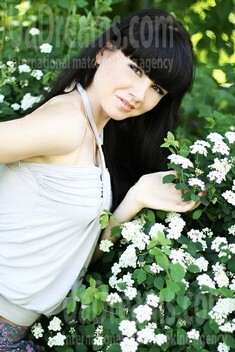 What I do in my leisure time?
In my leisure time I do like to dance - to learn new styles - I like to be active - as it brings more energy), I like to go for walks - to rest somewhere in the forest, or on the beach - as I like water - very much I am fond of swimming - and there is nothing better in summer than going to the beach). Dream to have a house near the river, or sea). It is something really great). I am fond of spending time with friends - and dear people - with family). And i am a creative person - as I like to draw and to decorate flat).
The type of man that I desire:
Oh - I am looking for honest, caring and loving man). Who will appreciate me - and respect me). And of course who will let me make him the happiest man in the whole world)). I do really think that real man need to be able to support, and to advise. To understand - and to make me feel secure.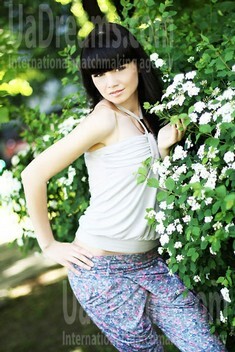 Our personal opinion of this Lady:
Very pleasant and sunny girl - with wonderful smile - and incredible inner energy)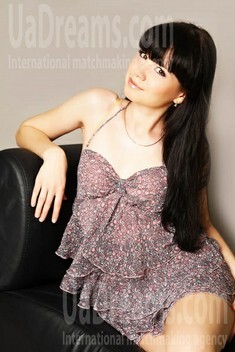 My future goals are:
All I am dreaming about - is nothing special - but really what I want - is a loving and friendly family - and good job). It is something that can really make me feel good)