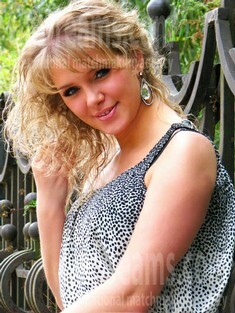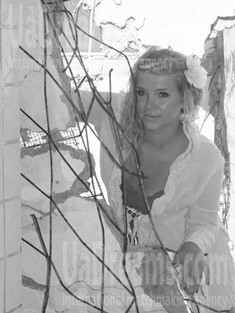 What I do in my leisure time?
I am a charming active and sociable lady ;-))) I am harmonious and romantic person. My life credo is LOVE IN ALL ITS MANIFESTATIONS! I don't have any bad habits. Try to create atmosphere of harmony, love and beauty around me. I am fond of literature, music, theatre, singing, dancing and cooking. Adore spending time outdoors, sea, traveling. I like horse-riding so much. Also I am interested in learning new cultures and communication with people. Love pets, especially dogs.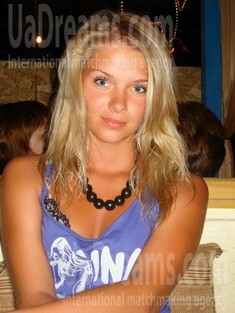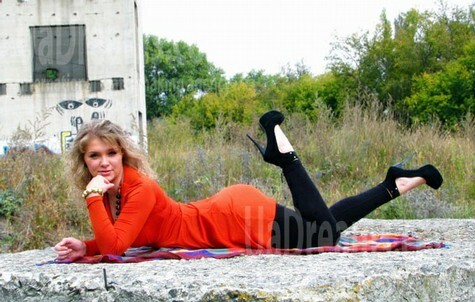 My typical day:
My typical day is full of different events. I am very active person and can't stand still doing nothing. I devote lots of time to my work but of course I would be happy to share every free minute with my family. I wake up really very early: usually 5.30 in the morning and then I am cooking breakfast for all the family and prepare myself to go to work. After work I do grocery-shopping and go home to cook a tasty supper. WE usually eat all together at home. So during the supper time we share the events that have happened with us during the day. Before sleep I am usually reading something. I am also going to gym to do fitness 3 times a week and make professional massage for other people. During the weekend I like to have meetings with friends, go to pool, play billiards, bowling, do horse-riding.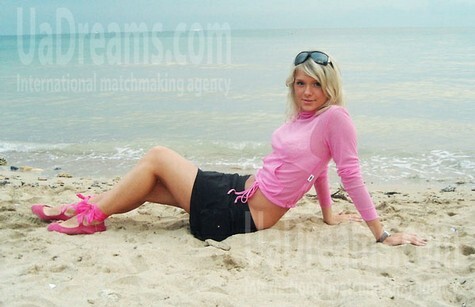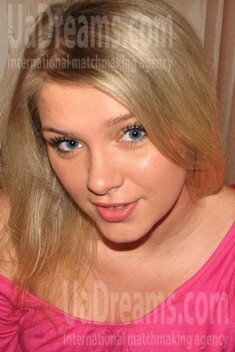 About my family:
I have a big and nice family, where everyone cares of each other. We all live together in a small, but comfortable home just outside in the suburban area of the city. We are proud of the warmth, love and comfort that rules our family life.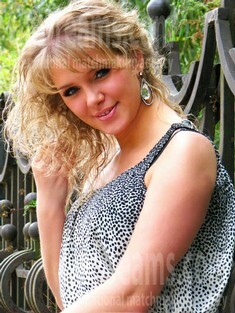 The type of man that I desire:
The man of my dreams is kind, caring, joyful, with a good sense of humour, interesting in many ways: sincere, attentive, reliable, sociable, confident in life endeavours, loving life and romantic. He wants to walk with me hand by hand to the new happy future and who will value me for who I am and what my soul is like.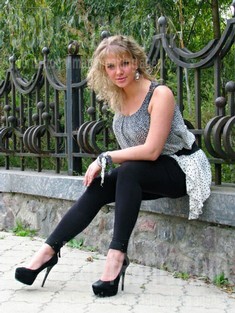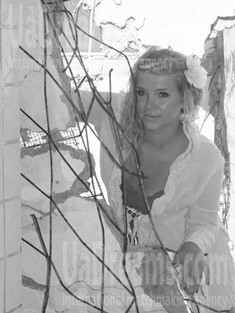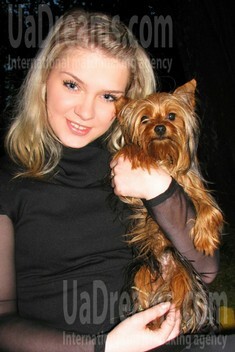 Domestic abilities:
I love home coziness, growing flowers and accept guest. I like making family parties and of course cooking! I enjoy it so much when we have family gatherings and parties. I like being involved in their organisation. I always make sure that everyone feels comfortable and receives enough attention. I also dream to become a designer of my own home some day.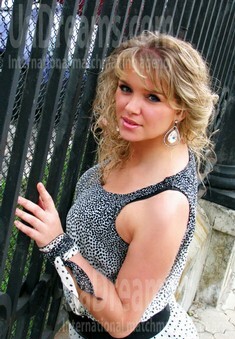 Our personal opinion of this Lady:
Serious charming lady. Very feminine and cheerful. Tender and intelligent.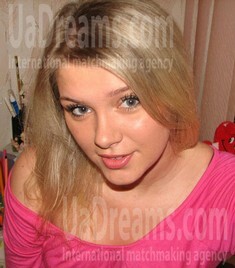 My future goals are:
Family life is the most important for me. I dream to find my second half and create strong happy family based on love, trust and mutual understanding. I think my life will be complete when I see loving happy people around me! I dream to see the world, find new friends, discover new cultures and be always in harmony with the WORLD! I want to achieve harmony in heart and soul.