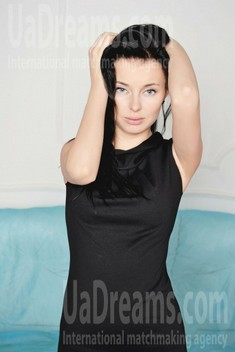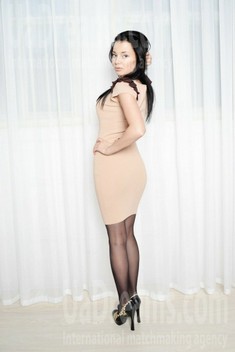 What I do in my leisure time?
Most of all I enjoy active ways of spending my free time. I like cycling a lot :) I've got my first bicycle, when I was only 4 years old and since that time I am a big fan of this kind of sport. I like doing long cycle trips with my friends or alone. Watching good movies and reading good books are also among my hobbies. I like sit cozy and comfortable, when it rains, listening to the music of rain drops and flying far away with the heroes of a movie or book. I also like to spend time with my nephews. We usually go to picnics, sport events, to the cinema, play and laugh.
See her fascinating movements and charming smile...
Feel as if it was your first date with this lady — it is worth 1000 pictures!
Watch this video for FREE
My typical day
My usual day starts very early in the morning - at around 5 AM. I wake up, smile first of all, then do my morning exercises or go jogging, take shower, make my breakfast and eat it. After I cook something for my nephews and help my sister to gather them to school. Then I go to the work (I am working as a waitress at the restaurant) and spend there the entire day. So as you may see I am a very busy girl, who devotes a lot of my time to work.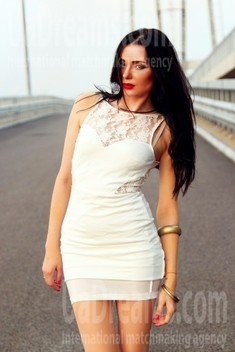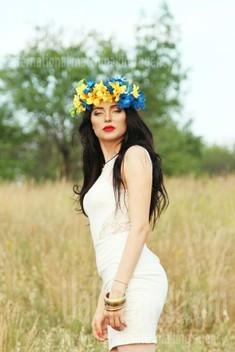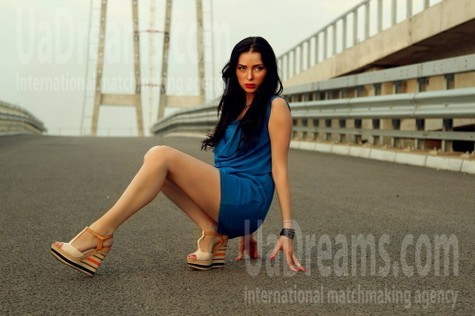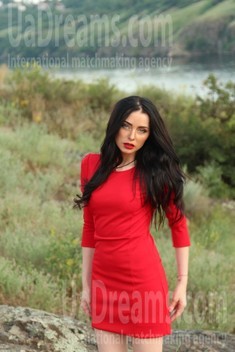 The type of man that I desire
It's hard to say, because there are a lot of qualities I appreciate in people in general and in men in particular. First of all he needs to have a positive attitude towards this life, because it's much easier to go through this life, when you are optimistic and take everything as it is without blaming the others and getting upset with every bad thing happened. I also like men with a sense of humor. Responsible guys are also appreciated. I also like, when guy has some piece of romance in his soul - I don't need dinners with candles or flowers every day, but I want my man to be tender and caring with me. I love cuddling - the best way to express your best emotions :)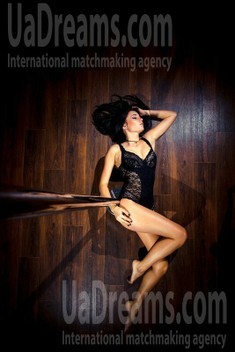 My future goals are
Like every normal person I want to be happy :) Like every human I need to be loved. I have a lot of love and tenderness to share with a right man and I want to receive something in return :) So speaking shortly - one of my goals is to find a good man, whom I will never try to change and who will never try to change me as well. I am sure, that all women needs successful and happy personal life in order to feel herself complete and happy. Good and sincere relationships is one of my goals. Work and career are located on the second place. And being useful for the people around me is on the third place.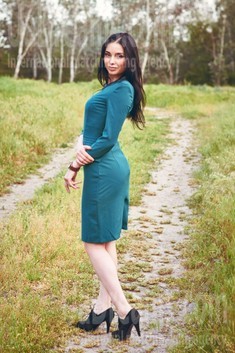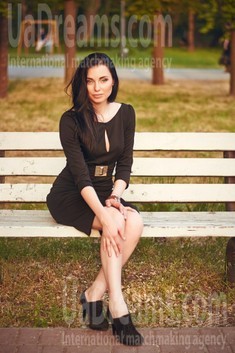 Domestic abilities
I am not a lazy girl and I do all of possible domestic abilities, like washing, cleaning, cooking, ironing, watering plants etc. Among my favorite things is cooking :) I really adore making food, I like to find and to try something new and I really think, that every cuisine in this world is worth attention. Soups, meat, desserts, salads and even sushi - I can cook everything, or at least I think so LOL Hope I will find here someone for whom I will be glad to practice in cooking every day.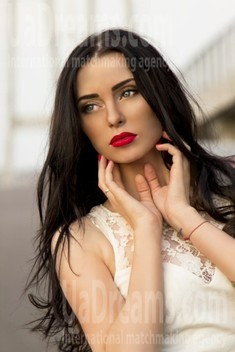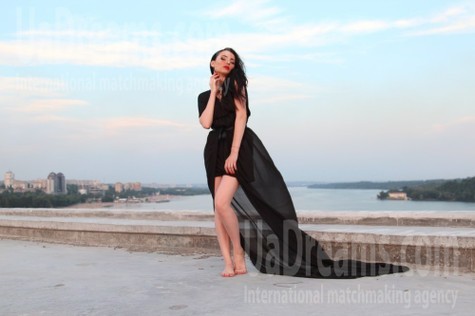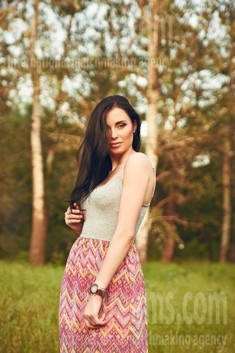 About my family
I am a lucky girl and I have a very good and neat family. There are 6 of us - my mother, my elder sister (she is 13 years older than I am), her husband and two cute and funny nephews. My sister and I live separately from my mother, she is living at the village close to the city, but she is visiting us very often. I love my sister and her family amd appreciate them. The possibility to live with them helps me to save money as i do not need to rent apartment by my own
Lady about herself
It's always hard to describe yourself :) Even harder than to solve some difficult mathematical problem! But I will try to... First of all I am a kind person or at least I am doing all my best to be kind to all the people around me. I am very easy-going and outgoing. I believe, that I have a good sense of humor. I like to laugh and to smile. I am cheerful, sincere and honest :) And I need love. Can't live a day without hug.