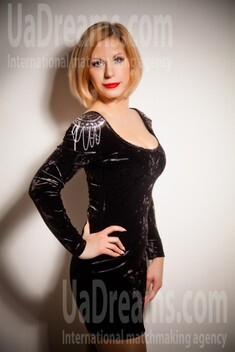 About my family
My family has always been my fortress, but now I am an independent woman though I keep close contact with them. My parents are also florists, they run a little flower shop. I also have brother who works as a tiler.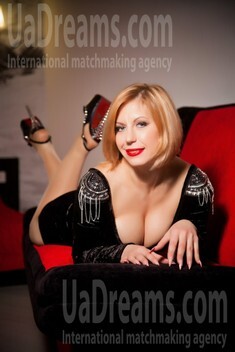 The type of man that I desire
When you love a person, you love him in any case. When he is angry and argues. When he crawls back home half-dead tired from work. When he is sick, when he has a sore throat and running nose and tries to avoid your attempts to get him into bed and feed him a chicken soup. When he is being sentimental because of a romantic movie. When he is singing his favourite song without catching a single tune. When he is late, when he is in a hurry, when he is being excited over the trifles, when he chews loudly, when he smokes, laughs at things which aren't funny. When he hates neighbours, traffic police officers, his boss and new Monday. When he does not have enough sleep, when he is afraid to go to a dentist, when he gives you silly advices, when he thinks that he is always right. You just love him from the bottom of your heart with all his three day old bristle, tired eyes, and scar from appendicitis… With all his whims, fads, cranks, depressions, fears, likes and dislikes, weaknesses, and illnesses.. Love is a strange feeling. When you meet your beloved person, you just know that it is him – he lights up for you with neon lights and seems to be the most dearest and nearest one… the one!
What I do in my leisure time?
Usually I am an enthusiastic girl, everything I do, I do with my soul trying not to leave the things half done. I dedicate almost all my free time to my son, however, it doesn't prevent me from doing my hobbies that are embroidery and bead-work. As you see from my occupation, I love flowers and home plants, there is a collection of them in my home. Besides that I like to spend time on the nature, I love beach and sunshine. All that would be much enjoyable with my life partner.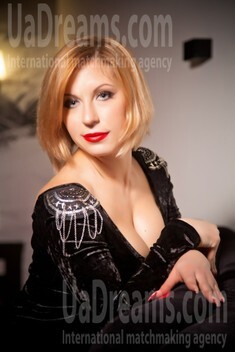 Domestic abilities
I am not a super-woman, I can't do everything at the same time, but cooking is a sacred thing for me, I don't want to boast but I am excellent in it. Also I like to keep my place clean.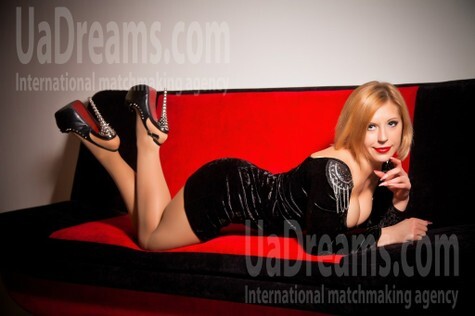 My future goals are
Being a mother I realize that the most beautiful thing that should be done by every woman is already done by me, however, it is not enough for a complete happiness and harmony in my life. I feel a great gap that can be filled with nothing but love of a man. I dream to fall in love and create not just a family of people who live under the same roof, but a real team where each member is ready to support another in the hardest time! That is my goal, dream, wish and I promise myself not to give up and go until the end despite differences and challenges, would you join me?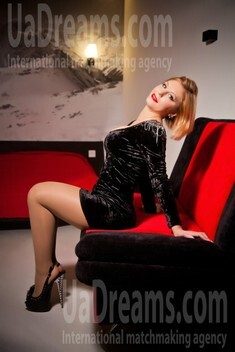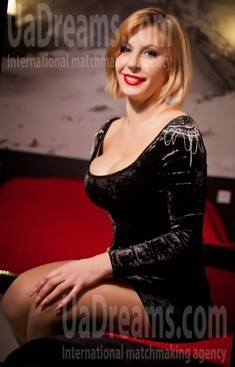 Our personal opinion of this Lady
This lady is very nice, gentle, easy-going and caring, she deserves real happiness and love.
My typical day
I wake up early in the morning, bring myself in order and take my son to the kindergarden. Only then I go to my adorable work. In the evening I take my son home, we have dinner, go for a walk or do what I want. No frames, no limits, I can do what I want after the work is done and my child is at home.
Lady about herself
I am ready to love and be loved!