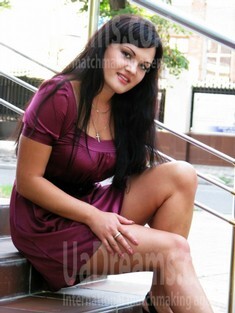 Domestic abilities:
Most of all I enjoy cooking. I cook different dishes. I prefer Italian cuisine, but for you I will cook everything you wish ). I also keep my house clean and tidy. I like flowers very much, so I decorated my house with them.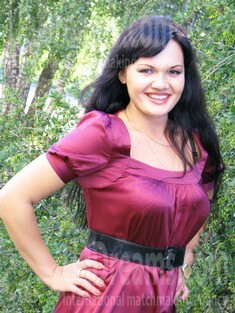 Lady about herself:
First of all, I am a communicative person. I like to discuss an interesting theme with an interesting person. I like to get to know something new, and make new friends. I am kind and caring person. When I am in a bad mood, I try to communicate with children, because they are open and unaffected. If you want to know more, please, ask).
Our personal opinion of this Lady:
This lady is a nice open person, she is very attractive, communicative and positive. She shares her good mood with people around her.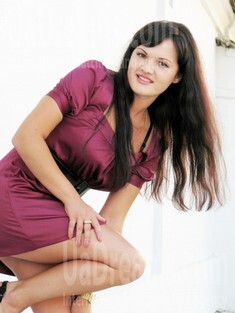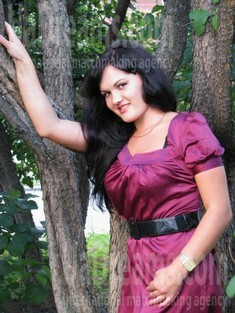 My future goals are:
Well, as every woman, I want to be a good wife and a good mother. My mother is an example of a brilliant hostess. And I want to be just like her. I think to be a mother and a wife is one of the most precious gifts of life.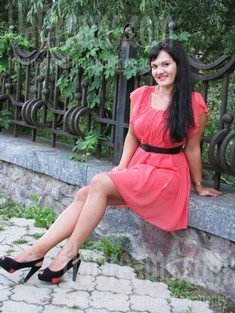 About my family:
My family is my mother, my step-father and my sister, she is younger than me. My family is my support in life. I love them very much and care about them. I live apart from my family, but we are keeping in touch, no matter where I am. My mother is my best friend, because she is the only person, who will never betray you, she gives me advices according life, work, relations. No matter where I am, my prayers and thoughts accompany them...
My typical day:
My day begins early in the morning. I have a light breakfast and rush to work. At the restaurant I spend almost all my daytime. Only in the evening I go home. Evenings I dedicate to my friends, we go to eat to some cafe, there we talk, and just relax from a hard day at work.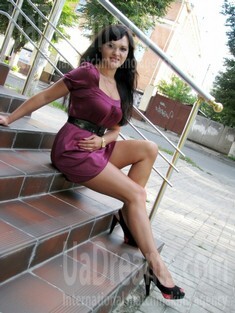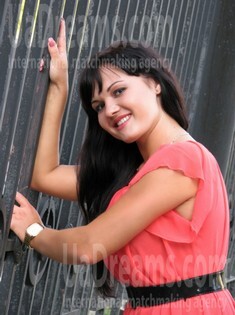 What I do in my leisure time?
What to say? I am an active person. My free time is not about sitting on the sofa and watching TV))). I prefer to spend my leisure time with my friends and family. I love my family. We like to make picnics in nature, also we enjoy spending time at our summer cottage. At weekend I prefer going to disco or karaoke-bar. I care about my health and shape, so I regularly go in for aerobics.
The type of man that I desire:
My man of a dream is kind-hearted, caring. In a man, I prefer intelligence to appearance, so he should be well-educated and well-bred. But what is really important for me is that we should love each other. Love will cope with everything...