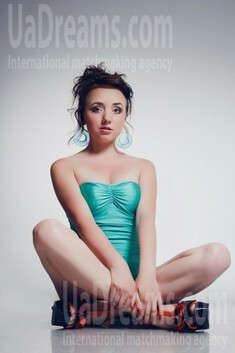 My typical day:
Every day is very different for me because of a lot of my interests! In summer time I usually work in a model agency that takes about few hours per day and love to have a rest on the beach near the sea or river. In the other time of the year I study at University, attend my dance classes, like playing the piano, go to theaters and listen to classical music. I am happy doing things that I like very much. That would be great to find here a man with whom I will share my life, interests and feelings.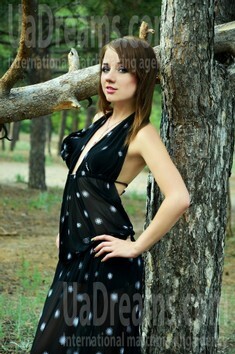 Lady about herself:
My name is Valeria but I also like when people call me Lera - it is shorten form of my name. I am communicative lady, very positive with good sense of humor. My relatives say that I am a good listener, kind person and it helps me to find new friends. I have a lot of interests and hope to find man who will agree to share all these things with me :)
Domestic abilities:
I am not a lazy girl so try to do all I can. I adore cooking, especially our national dishes. Also I like taking care of flowers that is why I have a lot of them in our flat. I can do all work about the house and think that every girl should do it because I believe every woman is a keeper of her house! :)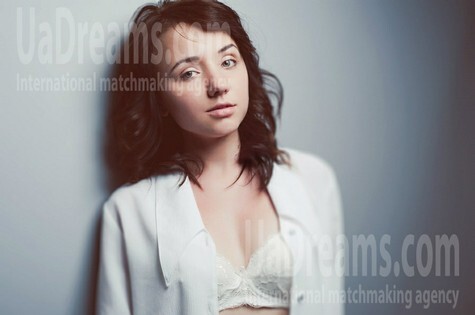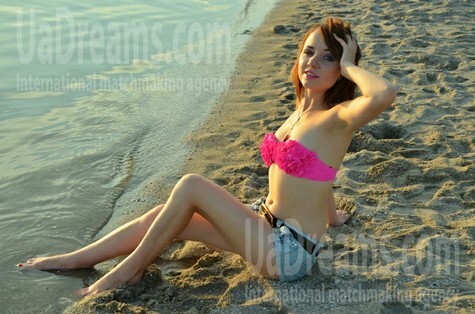 About my family:
As for my family, I live with my mother and father. They are very nice people and I value every minute I spend with them! Also I have my granny, but she doesn't live with us. I visit her very often. She is very kind woman who always tries to help me and gives good advises.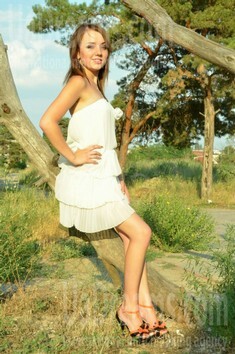 My future goals are:
One of my biggest wish is to have big, friendly family, lovely home where I can return after my working day. I want to create our own little world with my soul mate. I will do my best to be a good wife and lovely mother. I dream also to learn Italian and English and visit romantic countries in the World.
What I do in my leisure time?
I have a lot of interests and usually spend my day in active way:) When I was at school I also used to attend musical classes about 7 years. I play piano and this year started to go to dance classes. I like classical music and adore to dance. I am calm person who always try to achieve my goals. Since childhood I wanted to become a professional model and entered special school, after finishing it they proposed me to help them with some work so now I have part time job for summer time every year. I study at University on the 3d year and I am going to be a lawyer. I like much this profession and in the future that would be nice to open my own lawyer company. When I went to Russia, Belarussia and Poland with my parents I understood that I love traveling, so hope my beloved man will share this interest with me:) My dream is to visit Italy and USA. When I have some free time I prefer sport activities, I like swimming, adore spending time on the beach. Also like reading, my favorite genre is Detectives. But I also have a lot of nice friends to communicate with and I like to spend time with them! I appreciate honesty, openness, easiness and kindness.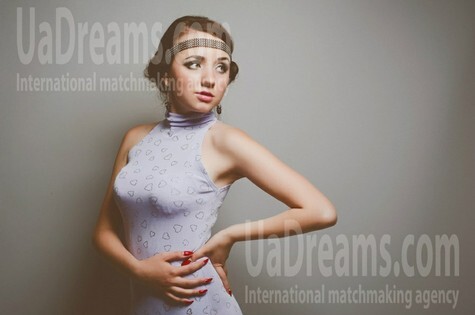 The type of man that I desire:
I am romantic and tender lady. And I believe that all relations are based on understanding, trust, love and support. So I hope to find romantic and responsible man who will also have desire to build strong family! I would like to meet experienced man who will be serious about relations, will believe in one love for all life and who also will develop our relations every single day.
Our personal opinion of this Lady:
She is very easy going lady, kind and pretty! Lera likes her life and tries to give positive emotions to all people around hew, she can raise you mood and give a good advice if you need it.