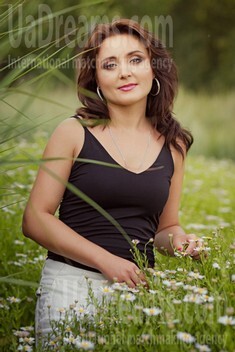 About my family:
I was born and brought up in a family of four people (me, my parents and elder brother). My father was working as farm machinery operator. He is strict, very devoted to his family. My mother was a shop-assistant. Her main traits are kindness and patience. In general we are the model of ordinary Ukrainian family. My brother is 7 years older than me. He is married and lives good life with his beloved wife and their son. They are running their own small business. After finishing school I entered the chemical University. Then I worked as laboratory assistant, right now I'm working at the coke-chemical plant. My parents are retired. We live in our own house outside the city and have small garden to plant vegetables and fruits.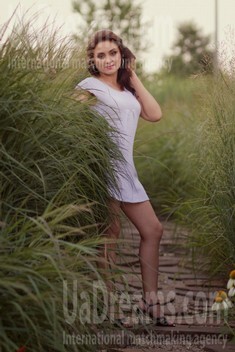 What I do in my leisure time?
My leisure time is devoted to communication with friends, reading, walking around the city, spending time outside the city closer to nature, going in for sports, developing of cooking skills, making my cozy and sweet or I can just be very attentive while watching nice movie with good plot or I would never refuse to sleep good in order to renovate my forces.
Domestic abilities:
My favorite activity at home is cooking and making order of course because it is that place where I have a rest and this is the sweetest one to come back:)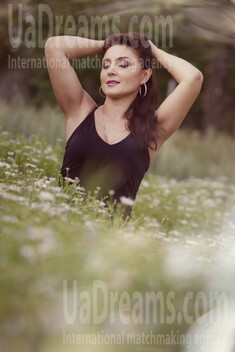 Lady about herself:
I also come in time to any place I need, responsible, with good sense of humor, communicative, kind and ready to help people who need it, honesty is the best policy for me, sometimes I can be angry but calm down very quickly. I can listen and understand others and if I can do something for a person I never refuse. I'm able to appreciate feeling of the other person and to accept his sincere intentions. I'm ready to take care of my future own family. I want to find a good person for live, to love and to be loved sincerely till the end of our days.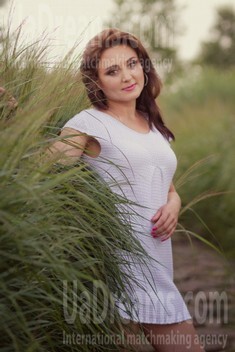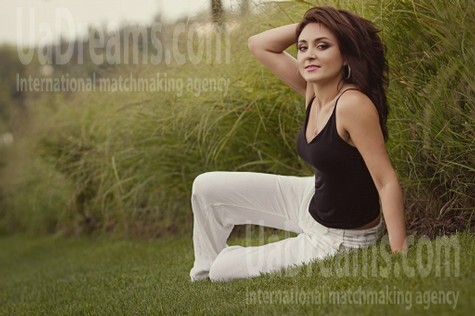 My future goals are:
I feel from inside the necessity of creating strong loving family. I want to take the best care of it. I want to be love and to be loved, to bring up children with high moral values and of course it is necessary to develop myself as a person to be always interesting for my only one man.
The type of man that I desire:
I'm not here for playing any kind of games. I want to pay attention that I would like to find a man who is ready for serious relationships and creating family, confident, that one who knows exactly what he want to achieve in his life. I imagine him to be kind, able to listen and understand, able to find the way in all situations and to have his own point of view. I need that one who wants to love and appreciate his woman. And of course I want him to love children and have desire to bring up our own.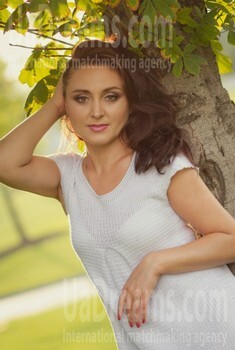 My typical day:
I wake up early in the morning, prepare for my work. I come back usually at 6 p.m, do all my things about the house. Sometimes I can dedicate this time after work to running or meeting with friends to talk a little. And also if it is possible before going to bed I watch interesting movie.
Our personal opinion of this Lady:
This lady is very romantic and sincere, she is also trusting person.