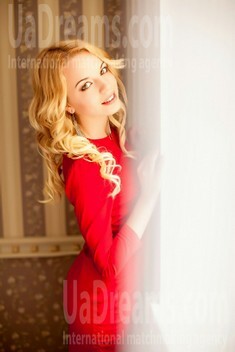 About my family
I was born in Nikolaev. My parents got divorced when I was 9 years old. But they are in good relations! I communicate with my father pretty often. My mother and father had big age difference but it again proves me that there are no boundaries and age limits for real love. That is why I would like that my future husband will be older than me. I live with my mum. I also have an elder sister. Her name is Elena. . She has her own family already and two great kids. Two nieces :) I love them very much and we usually gather at our place to have a family dinner or just spend time together. They are adorable :) Elena is good example for me of a woman who has her beloved husband and wonderful children! I would like to have the same strong family as theirs.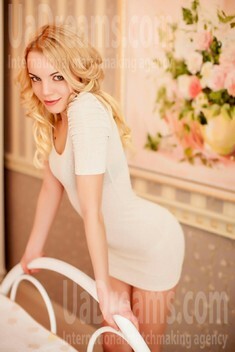 My future goals are
I dream about strong and happy family. I also want to become a real professional designer! Fashion is my passion! :) This work is very creative and constantly requires the development of imagination and different skills and I like it much! I would like to find the job where I feel comfortable. My dream is to become a good designer! I would like to visit Italy some day! This country seems to me very cultural and interesting. There are many places to visit there and learn! But of course that would be wonderful to visit the whole World with my beloved man!
See her fascinating movements and charming smile...
Feel as if it was your first date with this lady — it is worth 1000 pictures!
Watch this video for FREE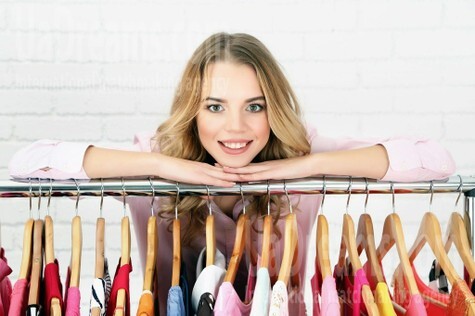 My typical day
Every day starts differently. I always get up with positive emotions and good mood! Now I am designing the clothes, both creating and repairing. Sometimes I go with my friends to the cinema in the evenings. I like watching movies dedicated to self-knowledge. They help to look at your life from another angle, they explain why we are the masters of our lives. I am also interested in photography. Couple of my friends are professional photographers and they make photo sessions for me from time to time. I like to be a model. Photography is also very creative hobby. Need concentration and attention, which is rather difficult! But I guess I am not bad at being a photo model! :)
Lady about herself
I am very easy going person. I like to give people positive emotions and happiness. I always smile and feel comfortable when I am surrounded by my dearest people. I hate cheating and quarreling. I think when you are in love, you cannot even imagine to hurt your beloved one. I am very responsible and honest lady. I always speak the truth. My mum says that I am very supportive. I will always help people when they need support and understanding. My friends say I am naive a little bit. But I think it is not bad at all. I trust people and believe that they value this in me!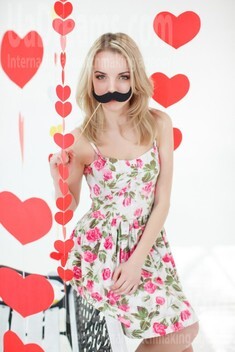 Domestic abilities
I am very good cooker. Prefer to create new recipes by adding some different new ingredients. The dishes are so tasty when I add something new. As you see I can be creative with the food making also :) Well, as every other woman, I do cleaning all the time. I hate dust everywhere, so clean it every day. I like when my clothes is neat and in order. And when every thing is on its place :)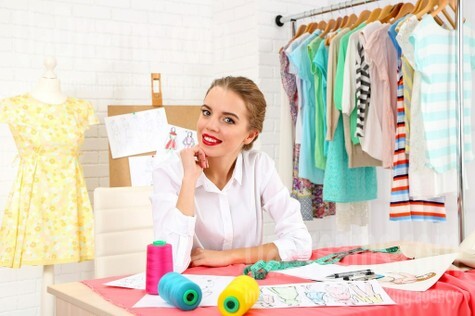 Our personal opinion of this Lady
This lady is very mature person. She knows what she wants from this life. Looking at this lady, we may surely say that she has serious intentions to build strong relations. She is used to achieve any goals she made for her self. She is a very kind, social, well educated lady with good manners. And she is ready to move and learn new languages.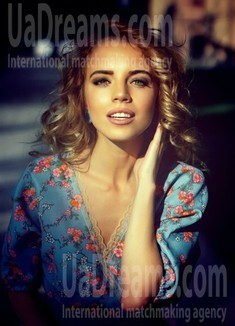 What I do in my leisure time?
My days are different and full of joy and happiness! I love my friends and love to smile very much :)When we meet, we share news from our lives, tell interesting and funny stories, discuss our interests and future goals. From time to time we attend theaters, museums, zoo, cinema, go to night clubs. When I was a kid, I used to go to Art School. But the love for art is still in my heart. I sometimes take a paper and start drawing everything that surrounds me. Most of all, I like drawing people. It is an exciting for me to draw people's mimics, features, emotions! Also adore traveling. I dream to travel with my future love some day! :)Some time ago I even agreed to change my life and moved to other Ukrainian city, unfortunately I had no success at work there and decided to return. Anyway I am always ready for new changes in my life and will be happy to do it with my beloved man!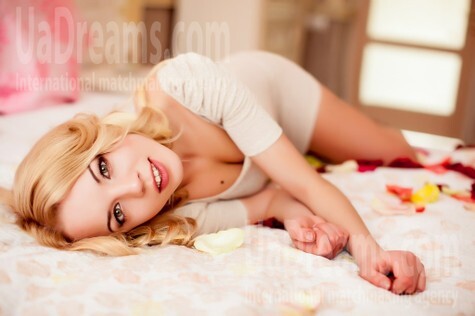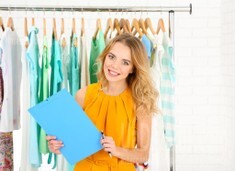 The type of man that I desire
I would like to meet kind, smart, reliable, social and responsible man with the good sense of humor. I love smiling and laughing, and it would be nice to watch comedies together :) Dream to spend evenings sitting near the fireplace and holding hands, having romantic dinner, enjoying the time together. I really value such characteristics as honesty, responsibility, trust, understanding, care. It is important for me how he treats me, cares for me, loves me with great passion. I hope my man will always understand and support me as I will do the same!