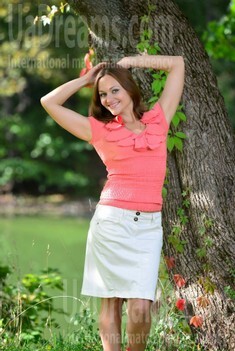 Domestic abilities
My home is my castle. That's why I always keep it clean and with the help of different decorations I try to make it cozy. Also I like to cook something special to please my family.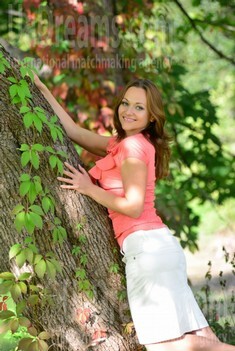 Our personal opinion of this Lady
The unique combination of beauty, intelligence and nice character. She must be an ideal!
The type of man that I desire
My man should possess a good sense of humor. I want him to make me laugh, when I am not in a good mood. My man should be reliable and with a strong character. And most of all my man should give love, and I will do my best to make him happy.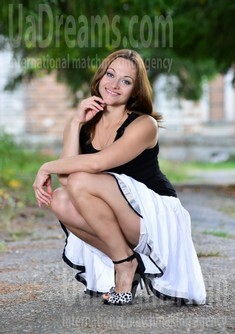 My typical day
In the morning I walk my dog and then do my morning exercises, then I have a cup of coffee and go to work. The best time of the day is evening. In the evening I can spend time however I want, with my daughter, family or friends. And, of course, I don't forget about sports.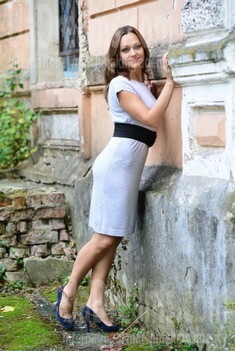 My future goals are
The main goal of my life is to be happy. I want to have a strong happy family with a man whom I cam always rely on.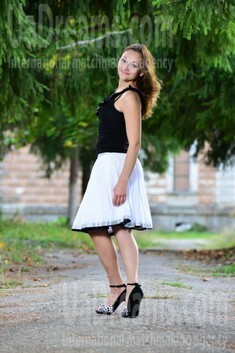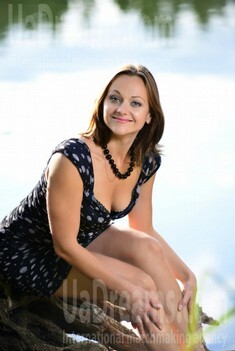 Lady about herself
I am an active person. I think the day should consist of more than 24 hours. ) But sometimes I need to relax, so I can go to the nature and just lay on the grass reading a book. I love my family, my daughter is a friend for me, though she is very young. Also I like to get acquainted with new people.
About my family
My family is not very big. I have a father, a mother and a younger brother. I love them all very much, try to take care of them and spend time with them. I have a younger brother. Though he is young, he always helps me to overcome difficulties. What can I say? I love my family!
What I do in my leisure time?
First of all, I spend my leisure time with my daughter. She is a little princess and I try to devote her as much time as possible. Together we walk out our dog, it is good for health plus it makes us closer to each other. We talk of different things, we train the dog together and have a lot of fun. Also I like sports very much, I am very active person and think every woman should keep fit and go in for sports. I like sports games, such as badminton and volleyball. Also I like to relax in sauna. But most of all I like to ride a bicycle and to roller skate. I hope some day we will ride bicycles together: me, my husband and our children...