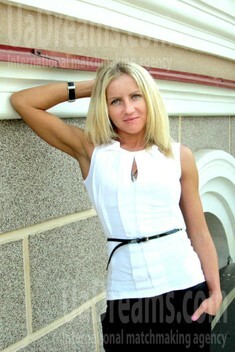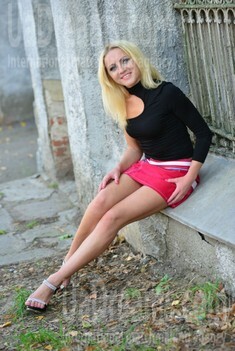 My typical day
My usual day begins with fitness, i do it at home, but it makes my day, and I feel fresh and energetic, after breakfast I take my son to school! then I do things about the house, work, read, go to swimming pool, and when my son comes back to school we have a dinner together, and then spend time watching movie, or playing... From time to time we meet friends, or go to my parents.
See her fascinating movements and charming smile...
Feel as if it was your first date with this lady — it is worth 1000 pictures!
Watch this video for FREE
My future goals are
I want to live a peaceful and quiet life together with my chosen one, share nights and days, make plans for future and then make them true! I wan to be perfect only in 2 professions - a mother and a wife! )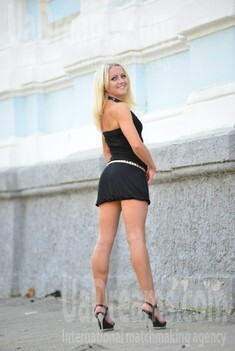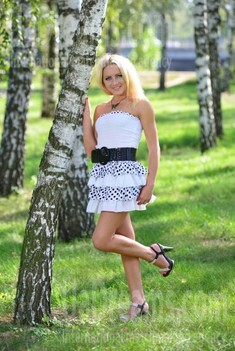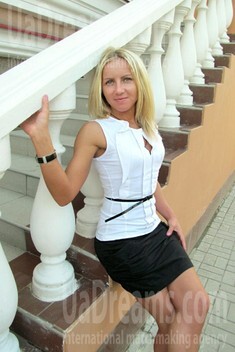 Domestic abilities
I hope I am a good house-wife )) I can do everything about the house, for me it is important to make it safe and comfortable, but most of all I love cooking! )) I am sure you will like my dishes ;)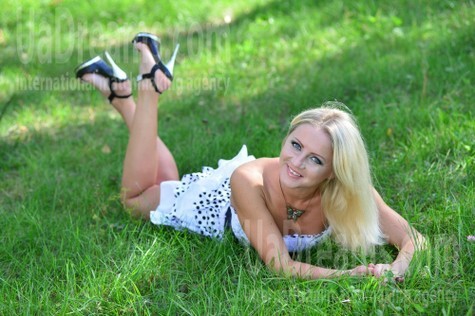 The type of man that I desire
I truly believe to find someone who can completely turn my world around. I want to tell him things that I've never shared with another soul... I desire a decent man, the one who puts family on the first place, i think it is the most important.. he has to be honest with me, he has to love children and be positive about life. With active life position, strong, but soft inside, caring... With him I will fly in the sly of happiness and be myself )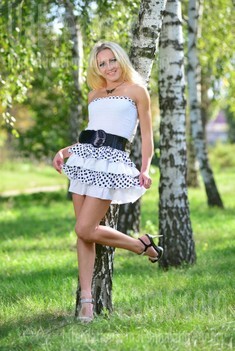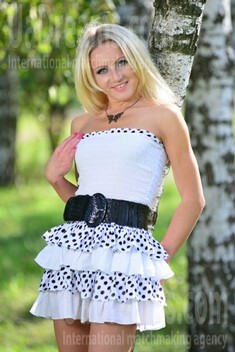 What I do in my leisure time?
My spare time I usually devote to people I love - my family and friends, my son, I also love to make picnics, often I go to the swimming-pool, as far as I follow active and healthy life-style, I often do sport. My favorite is swimming, that is why few times a week I go to the swimming pool, in summer it is river or lake. when I am in the water, i am very relaxed, I feel free and alive )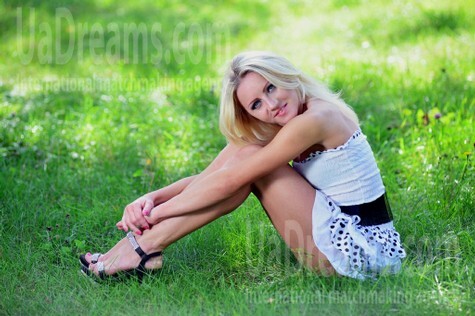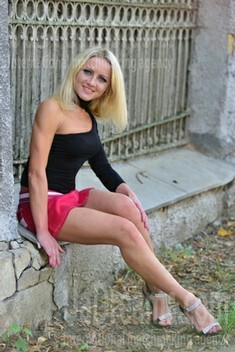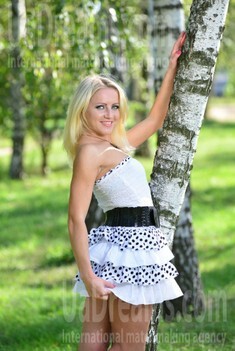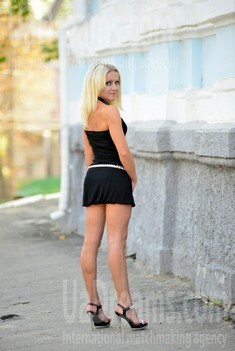 About my family
I live with my son, we are small family, but very friendly.. )) I also have parents, brother and sister who are older then me, and grandmother who brought me up, we are so close together, like best friends! ) I love my family, you can never chose it, right?? but you can thank God for what you have )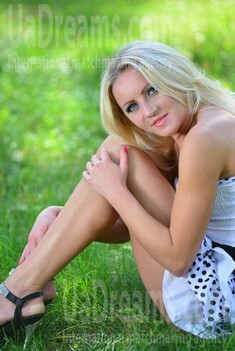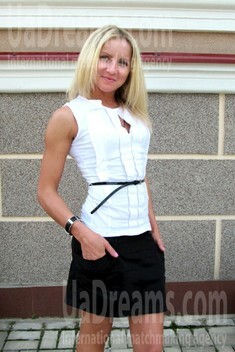 Our personal opinion of this Lady
This lady is sincere, she has positive aura, smiling, open, every one feels great in her company.
Lady about herself
I am decisive, active, independent, but I am loyal and respectful to people.. I am easy-going and can easily find a common language with anyone.. but I am very serious in my search and need a man who will accept me the way I am )