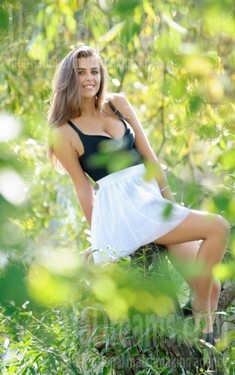 My typical day:
During the day I am involved in various activities. I watch movies and listen to music while doing household chores. My friends visit me often. In the evenings we usually go out.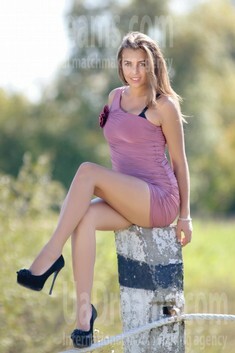 My future goals are:
My biggest dream is to find my love - a good man with whom we could create happy and strong family together. :)
See her fascinating movements and charming smile...
Feel as if it was your first date with this lady — it is worth 1000 pictures!
Watch this video for FREE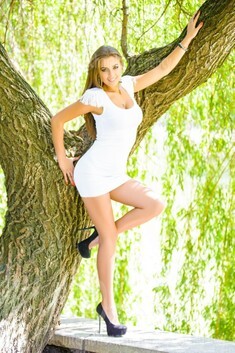 Domestic abilities:
I do general things about the household: cleaning, cooking, washing dishes, doing laundry, ironing and so on.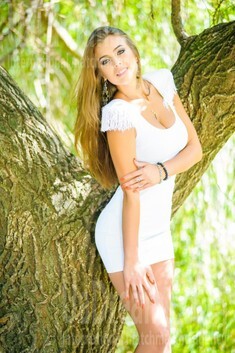 What I do in my leisure time?
I have a lot of hobbies and I enjoy spending time in different ways. Everything new is very interesting to me. I like to be surrounded by my friends. We watch movies, visit various places, have fun in general. :) I would like to spend my leisure time with beloved person, that's why I am here!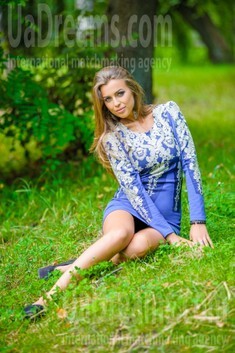 The type of man that I desire:
I am looking for smart, good-hearted and sincere man with a sense of humour. As a man he has to protect me from dangers and I will give him my love and care instead.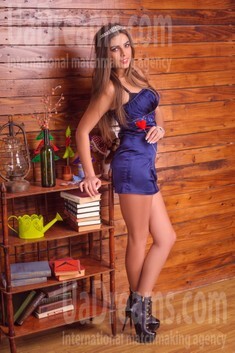 About my family:
I have very good and friendly family. Since the very childhood my parents taught me to be a good person and gave me a great example of what real family has to be like!