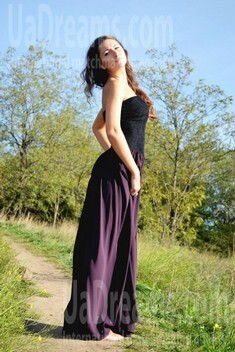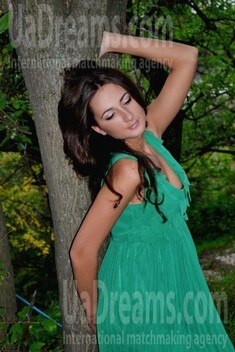 My typical day
There are no typical days for me. Each day brings something new and exciting! Of course my work takes the great part of my day, but I try to find time for sports, meeting with friends and of course with my family. :) Sometimes life may seem boring and routine, but in fact it is not like this since there are a lot of things to do and to enjoy. When I feel depressed I like to sit somewhere near the water and to watch the clouds. Does it sound silly? :) They put in mind life itself which is changing all the time like them. Sometimes you have good moments and suddenly it may change to bad the same fast and imperceptible like clouds. It gives me a chance to think and to realize how my life goes.
See her fascinating movements and charming smile...
Feel as if it was your first date with this lady — it is worth 1000 pictures!
Watch this video for FREE
Domestic abilities
I like cooking. Practically every day I am trying to learn how to cook something new. It is very interesting and successful not all the time though, but it is not a problem for me and I try again until I will not get a good result. I know how to surprise my man and would always appreciate his opinion about my meals. :) I like cleaning and moving things around the house so every time it seems like you came to a new place. I like to feel something new and will tell you a little secret, but be quiet. ;) I will not be moving my future partner's stuff since I have heard that men don't like this and spending long hours in order to find it. :-)))))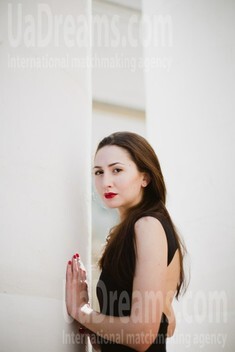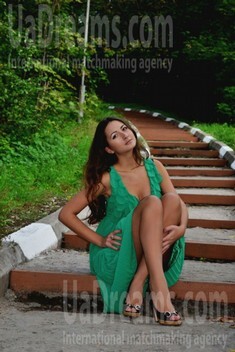 The type of man that I desire
I appreciate independent, decent, clever, honest, caring, loving man who knows what he wants to achieve in life. Who will be my best friend and my stone wall behind whom I will always feel myself secure and loved. I have a lot of tenderness to give him and would love to feel the same in return. I am tired of spending lonely evenings alone and dreaming about the future. I want to make my dreams come true and want to find a man who has similar dreams. It would be perfect for me because there is no bigger pleasure than to see his smile and realize that you are the reason of his smile and he is of yours.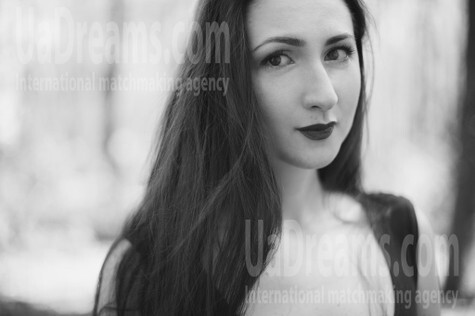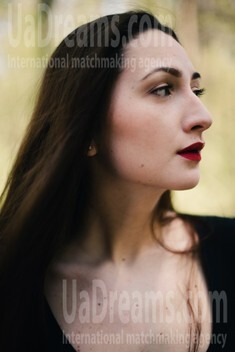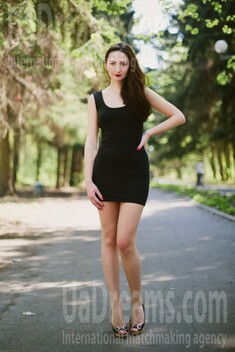 What I do in my leisure time?
I like to spend my leisure time outdoors, enjoy going in for sports. I like to meet with friends and visit cinema and different coffee-houses with them! Of course I like to spend time with my family - to go out with them for BBQ and so on. I love to live life to the fullest! There are so much interesting things around and to go to. It would be nice to explore it with friends, but it would be even nicer to enjoy these special moments with my beloved. So I decided to keep this for the future and to share with my future man.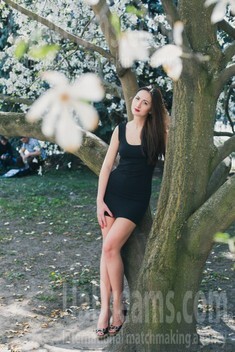 Lady about herself
I am a patient, stable, active and cheerful woman. I know how to love and how to give love to my dearest ones.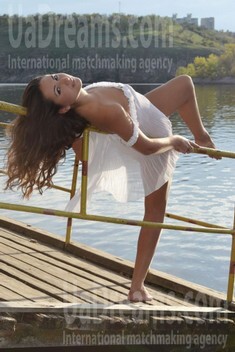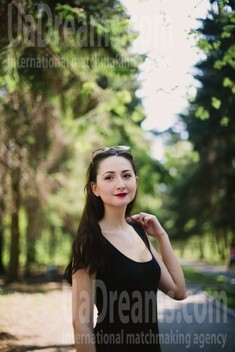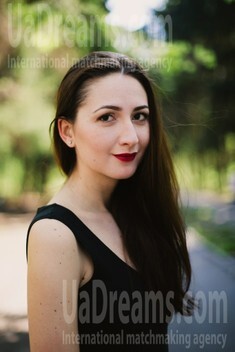 About my family
My friendly family consists of my mother, father and younger brother. We are united and cheerful people and love to spend time together. :) We like going out and when the weather is bad to sit at home and to talk. I think such simple things are important and they make life brighter. I value things I already have in my life and will value even more those things I am looking for.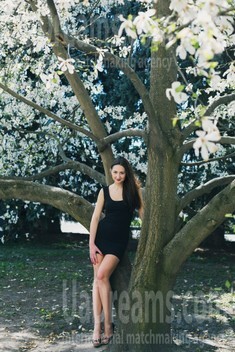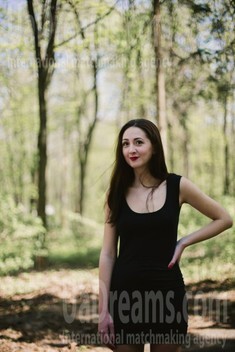 Our personal opinion of this Lady
This lady is sociable, kind, cheerful. She wants to find her soul mate.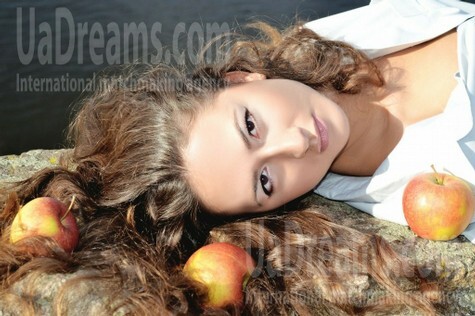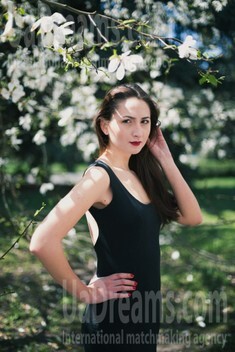 My future goals are
I want to find my place in this world and think that it is impossible when you have nobody to support you and simply to listen to you when you need this most of all. My mother is that person for me now, but I am seeking to create my own family and to find my greatest listener in my husband. I want to have a happy loving family, to fill the gaps which I have in my life with love. I have a big heart and keep a place there for my future man. I want to love and to be loved.