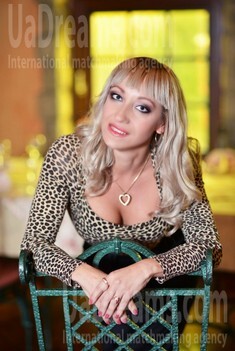 My future goals are:
I want to love and to be loved. I want to become a good wife and mother, create a strong family, which is based on mutual understanding and support and respect.
About my family:
My family is not very big: only my mother, father and me. But we are very close. I love my parents and my mother is the best friend for me. She always supports me, she is my guardian angel!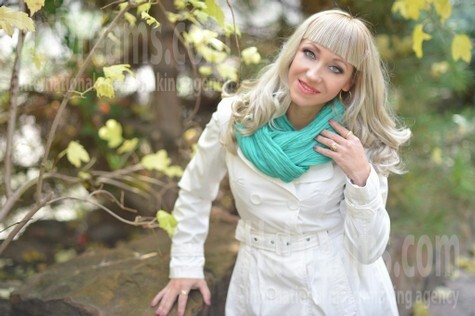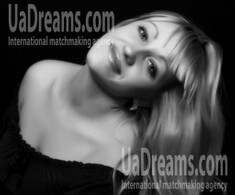 Lady about herself:
I try to stay positive and never give up. I think I am a very interesting person, with whom it is hard to get bored. I have many interests I haven't mentioned before. One of them is love to animals, especially to huge dogs.;) I also admire warm sea, sun, sand, beaches, and I try not to miss a chance to spend time at the sea.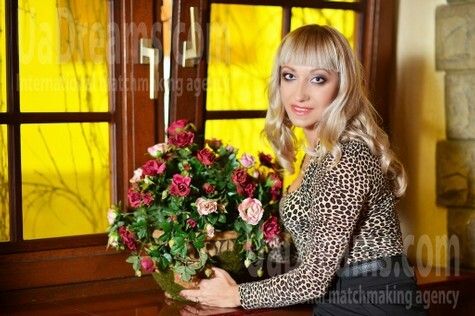 The type of man that I desire:
First of all he should be loving. And when a man is in love, he can do everything for his woman. But I think a man should be also caring, smart, honest and generous.
My typical day:
My typical day is usually full of work. I work from 8 am till 6 pm. In the middle of the day I have a lunch break. In the evening I go to the gym or meet with my friends. But I hope soon you will change my typical day. ;)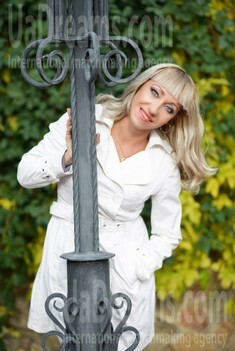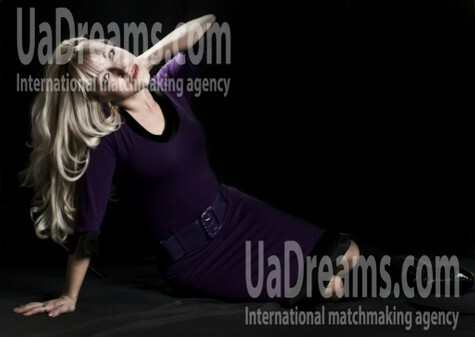 Domestic abilities:
I like to do everything to make my house cosy and convenient. I also like to cook and dealing with flowers.
What I do in my leisure time?
It is very important for me to stay healthy and fit that's why I prefer to go to the fitness center and swimming pool after work. I am a very social person and have many friends. I like to spend time with them, going to the cinema, exhibitions or just sitting in the cafe and talking about life. When I want to escape from different thoughts and just relax, I stay at home and knit. This is a very useful hobby, because it helps to forget about my problems plus you get a very beautiful clothes.