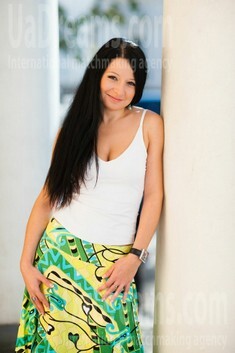 Our personal opinion of this Lady:
This lady is sweet, kind, intelligent, sympathetic, romantic and friendly.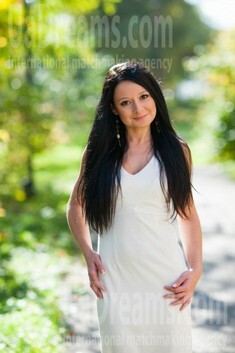 About my family:
I have parents and a brother who is 5 years younger than me. But my present family consists of two persons - me and my sweet little daughter. I guess someone is missing?!:))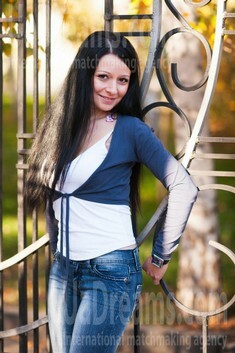 My future goals are:
I want to live a happy life together with my loving man, our children and bring them up as good people.
What I do in my leisure time?
I'm very creative type of person. So, when I have free time, I prefer to do something special - handmade, design, painting. And, of course, as all usual people, in my leisure time I like listening to music, walking with my friends, reading, swimming, sunbathe, going to the cinema.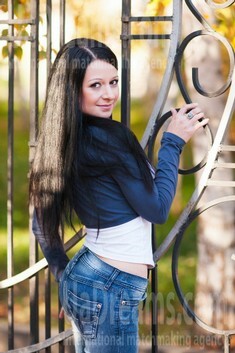 Domestic abilities:
I like to tidy up the house, to do laundry, to cook I'm a house-proud woman, so I can do everything what is needed to make home cozy.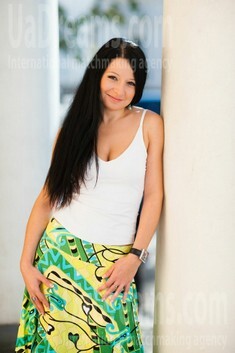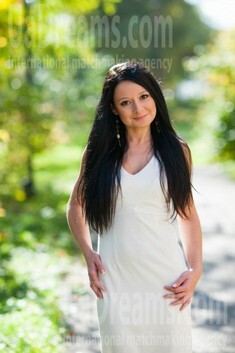 The type of man that I desire:
I desire to meet a kind, tender, strong, reliable, cheerful, loving children, hardworking, sympathetic, responsible and understanding man who will care of me and our family.
My typical day:
I prefer to lead healthy way of life. So, my morning starts from exercises. Then I cook breakfast, take daughter to kindergarten and go to work. In the evening I take daughter home, cook dinner and after all I go in for my favourite hobbies.