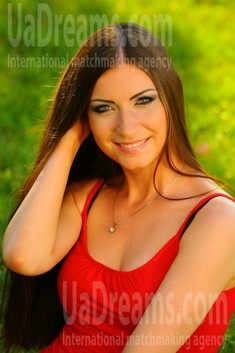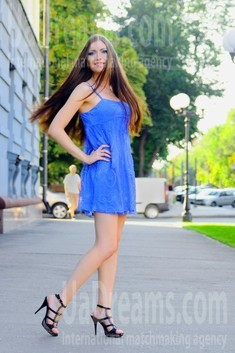 My future goals are:
I want to create a strong family with my beloved husband abroad. My dream is to have a man that I could take care of. And who would take care of me. I think that's the most important thing in the world. If you have such a person, everything else in life will be very easy.
See her fascinating movements and charming smile...
Feel as if it was your first date with this lady — it is worth 1000 pictures!
Watch this video for FREE
What I do in my leisure time?
In my spare time I like to read different literature, meet up with friends and meet new people, attend dance lessons, be in fresh air, travel and plan my future. As I am a polyglot, I learn English and French. I also plan to learn Spanish and Chinese. Except languages I learn the culture of the mentioned above countries.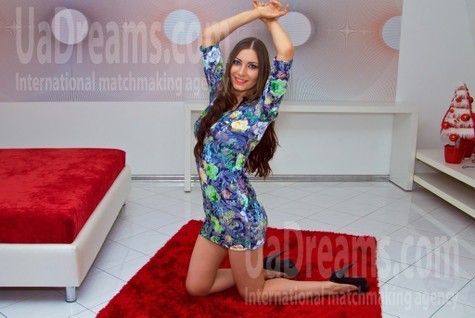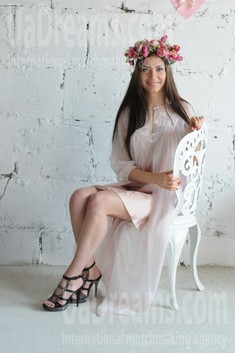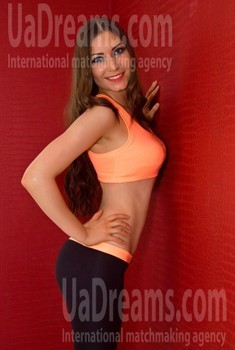 The type of man that I desire:
I dream about likable, intellectual, direct, honest, self-reliant man who knows what he wants from life and has his aims and goals, who has principles.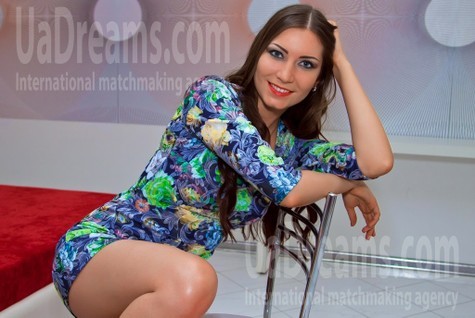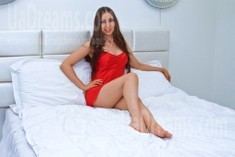 My typical day:
I spend my usual day at the university, and evenings I spend at home with my family or meet with my friends.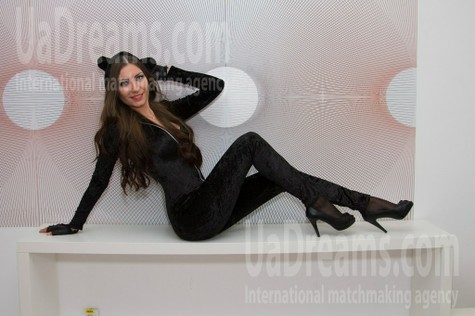 Lady about herself:
I am kind, joyful, self-confident. I like meeting new people and to get to know everything that is new and interesting for me.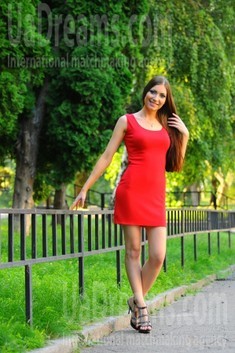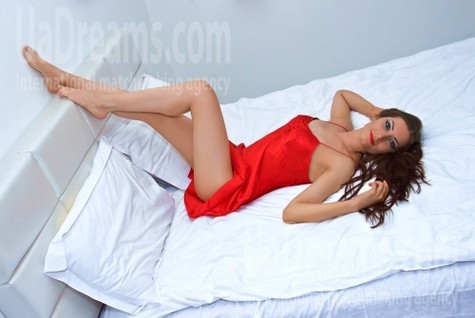 About my family:
I was born in Cherkasy. My family is not big: my mother, older brother and me. We are a friendly family.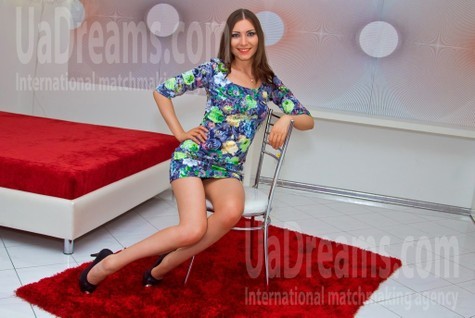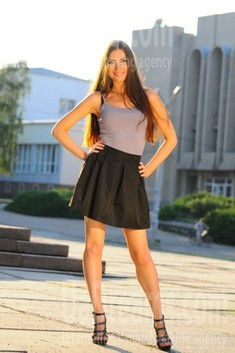 Our personal opinion of this Lady:
This lady is a romantic, tender, feminine and a little shy woman.