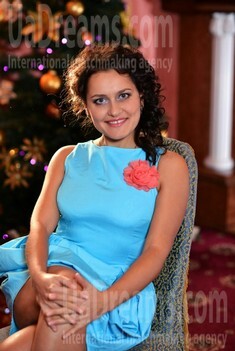 My typical day:
My typical day is a working day... In the morning I wake up at 6.30 and go to work, right now I work in the cancer center as gynecologist, do surgeries. I have many patients, and I enjoy thinking that I can be useful for people, I can help them. I finish work at 7 in the evening, then I go home, cook dinner, and dine with my family, we talk, share news... then I walk with my dog in the park. sometimes I go to cafe with close friends, and just relax with a cup of hot tea. I also may watch movies in the evening, listen to my favorite music.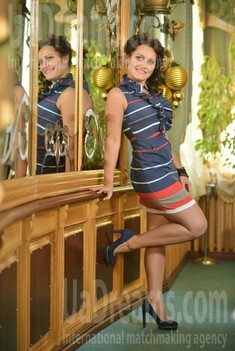 Lady about herself:
I am very sociable, purposeful, hard-working, curious, responsible, I can get along with people well, have a nice sense of humor. I like to study languages, I can speak some English and Norwegian. Never start conflicts, I am a peaceful lady who is flexible and loyal whatever happens. Open to everything new, so I welcome love, and new relationships.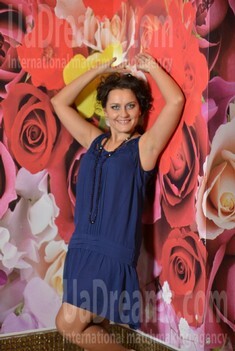 Our personal opinion of this Lady:
This lady is extraordinary, mysterious, very charming, and attractive.
What I do in my leisure time?
Right now my life is very saturated, and I devote a lot of time to my work, because it is also my hobby. When I am free, I love reading, mostly special literature about traveling, I am an art lover, so I sometimes go to the theater, cinema, I love art, you know... on the main street in Sumy there are a lot of painters who show their works, and I love to walk there and watch )) I love to walk with my dog - then I can be alone with my thoughts, and just enjoy silence. I also can spend leisure time with friends and family, who are the most precious people for me.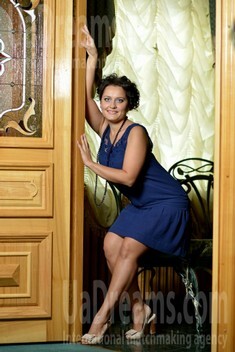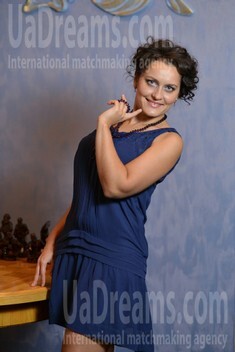 The type of man that I desire:
I really have serious intentions and I hope that I can meet my destiny here... I want to meet a chivalrous man, without bad habits, with zest in life, he has to be intelligent, with a sense of humor, kind, sensual, communicative, open and sincere, someone who would like to develop spiritually together, enjoy our days whatever they are - joy or sorrow. The most important is chemistry between people, common appeal, and future goals, that can be gained only when you are together.
Domestic abilities:
At home I can do everything but most of all I like to take care of pot flowers )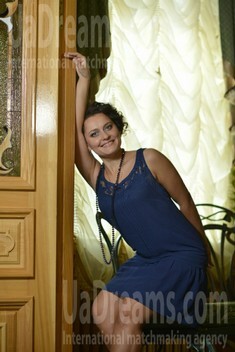 My future goals are:
People can not be alone.. they need someone, and I am also willing to find a man with whom I can create a family, it is very important for me, I also want to continue my career in medicine, that is what I love, and I hope that my future partner would not mind me developing my doctor's skills.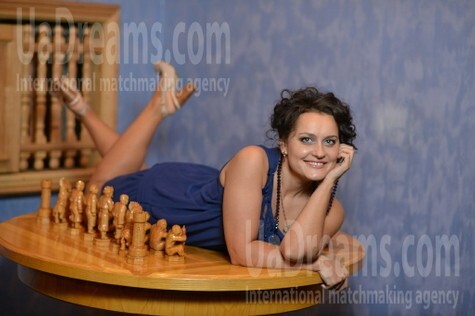 About my family:
I live in a very friendly and loving family, my parents have pedagogical education, I also have a younger brother who has MA in agriculture. I was raised in responsibility, and always was treated like an equal sensible person. I always felt that I am important and appreciated by them... we often spend time together, all holidays, sometimes weekends, I know that in any situation I can rely on them