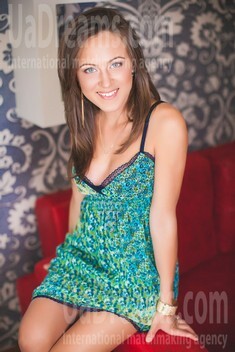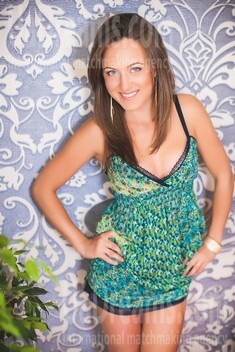 The type of man that I desire:
Appearance of my beloved one is not so important for me, because our heart chooses people by their acts, mood, behavior... I would like my beloved to be kind, warmhearted, caring and attentive man, who treat woman in a good way. I dream to start every new day in the hugs of my beloved man and that would be so romantic to cook yummy breakfast in the morning together.
My typical day:
If you know me better you will notice that I am very smiling person. I believe that people should smile as often as they have a slightest chance to do that. That's why in the morning I wake up, drink coffee and smile because coffee can really make a day. I have a niece so when my sister asks me I help her with great pleasure to babysit Ksenia. Usually I try to plan my typical day, but sometimes need to do things spontaneously. I am not too busy lady and always would find enough time for my beloved man. I like to spend my time in the libraries, where I can read interesting facts about the judicial proceedings and find more experience that would help me in future.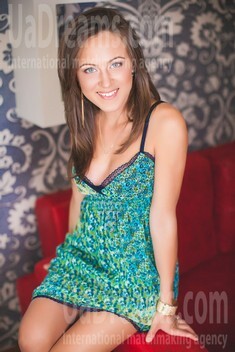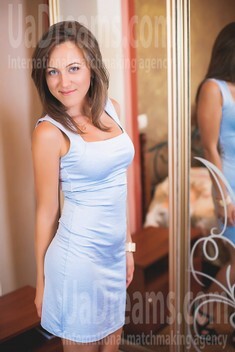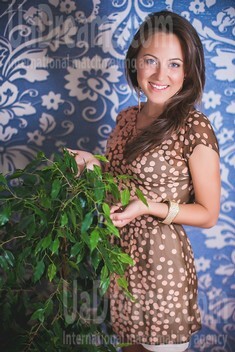 Domestic abilities:
Now I live separately from my parents and do all domestic chores by myself. My mom taught me a big part of them and some I learned on my own. Housework does not bother me, because I like to keep everything clean and in the right order. So I do it quickly with pleasure. Well, what can I say? It is naturally that women do house work and wait for their husbands with warm dinner at home. But I am not just boring housewife, be sure. ;)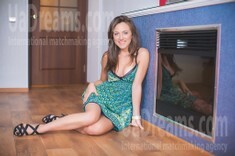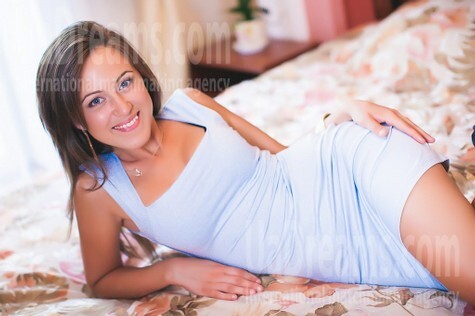 My future goals are:
That would be so fantastic to make somebody happy with my love. Of course it would be great to find mutual love for me also. As my parents are a very good example for me of strong love, I learned one lesson that love never comes without mutual support in the hard times. I am not scared of the hard situations and would do all my best to support my second half. I am sure there is always right solution for every situation, that is why I do not see any reasons for crying or quarreling with beloved person. It is always better to make a the day brighter with a nice and positive mood. Since the relations and family are the main things for me, I put the career on the second place. My dream is to help people who really need this. Nowadays there are a lot of cheated people and I want the justice to win.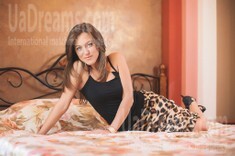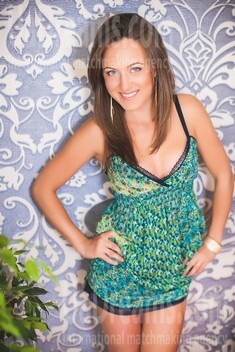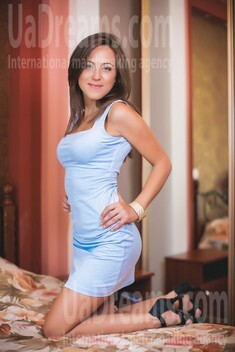 What I do in my leisure time?
My leisure time I prefer to spend with benefit. As I live separately from my parents I prefer to do house work and all other things quickly and qualitatively, so then I will have completely free time. I like to read, listen to my favorite music, have a good time with my friends and relatives. But most of all I adore to dream about my future beloved man. I have dreamed a lot and now it is time to find him here. My other huge interest is to help people, because I am studying on the juridical faculty and like this very much. I dream in the future to open a charity juridical firm, that would offer help poor people, that can not afford to hire a lawyer.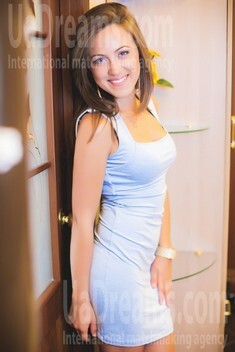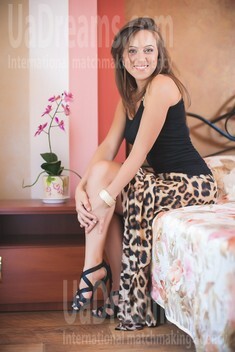 Our personal opinion of this Lady:
She is an excellent example of warm and cheerful lady. She really wants to make her future soulmate happy. Such people make this world warmer and brighter.
About my family:
I have a loving and understanding family. They always support me and respect my own decisions. My parents are a good example of real love. I have a sister, she is older than me for 6 years. We are very close with her and was growing up together. Everywhere we were together with her and I always could rely on her.