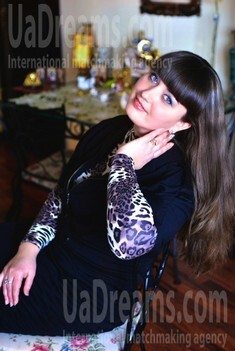 My typical day:
I usually wake up early in the morning because I have to cook an early breakfast for my daughter and take her to kindergarten. I start my work at 8 30 am and finish at 19 30. After that I often go to dancing classes. In the evening my daughter and I cook dinner together and share our small family evening meal.
Lady about herself:
I like taking pictures a lot. My other hobbies are camping and hiking. There is nothing more romantic than a night out with a fire and guitar. I also like reading philosophical and psychological literature.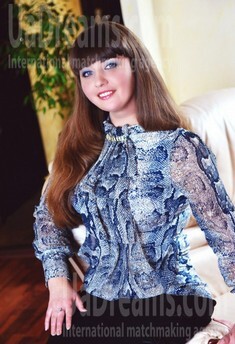 The type of man that I desire:
I want to meet educated, intelligent, honest and loyal man for serious relationships and for marriage. He must be kind, loving and caring. It is so important for me that he loves children too and can accept my daughter as his own. If he has children of his own, I will also do my best to become either a loving mother for them or a true friend.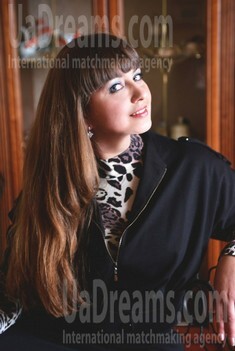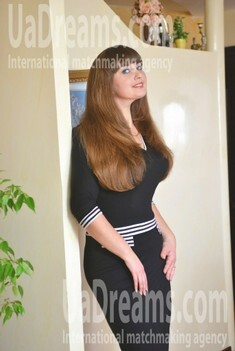 My future goals are:
My main goal right now is to create a firm happy family. It is so important for me to make my husband loved and wanted. I want to give him a feeling that there is always someone in our home waiting for him and ready to give him a welcoming kiss when he comes back home from work.
About my family:
My family is very friendly and loving. I have one sibling: he is my brother, only 2,5 years younger than me, so we grew up together and have always been very close friends. Our mother always paid a lot of attention to our up-bringing and took us to theatres and museums whenever there was a chance. At weekend we always went outside the town to the nature or went to visit our family friends.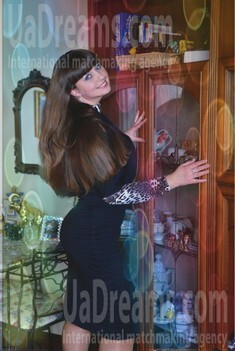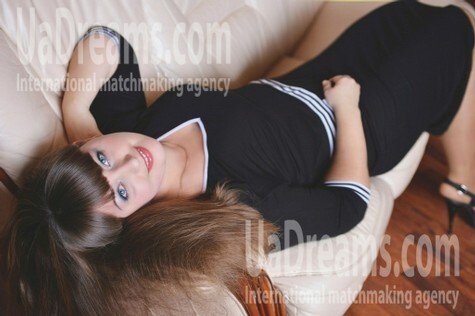 Domestic abilities:
I like taking care of plants and cook something tasty. I usually cook most special dinners in the evening when I have more time for creativity :) I also like inviting guests for a visit. I am sociable and friendly :)
What I do in my leisure time?
My world right now consists of my daughter and me. That is why we spend almost all the time together. In winter time we go skiing and skating. One of the biggest pleasure for me and for her is going to the park where we just walk, play around or go on rides together. During quite evenings we make little sculptures from salty dough and paint them. I also want to develop an artistic and creative side of her personality:so we often play guitar and sing together .