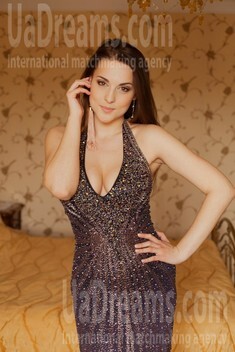 My typical day
I like to start my day from easy breakfast and a cup of coffee. It helps me to wake up and be active during all day. The biggest part of the day I spend at the University and after studies I go to work. Even at my young age I try to be independent and self-supporting. I don't like to stay at home and do nothing. I do everything to develop myself and create wonderful future!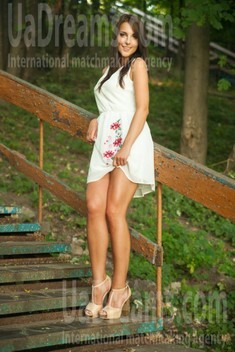 What I do in my leisure time?
If I have some spare time, I try to spend it usefully not only for me, but also for my family: to cook and clean the flat. I am not lazy, that's why I prefer active style of life. I like sports very much and I am fond of gymnastics. It helps me to keep fit and have a nice figure. When I have a good mood, I like to dance. It brings me more energy, positive emotions and relaxation.
See her fascinating movements and charming smile...
Feel as if it was your first date with this lady — it is worth 1000 pictures!
Watch this video for FREE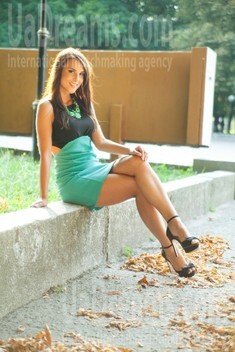 Domestic abilities
I can cook, bake, make laundry, clean apartments and I am rather mature lady for my ages. My mother is proud of me, because I can do everything and she doesn't need to ask me for a help. But I need a strong and creative man, who could hammer a nail, hang up the shelf or change the switch.
The type of man that I desire
He should be a friend when I need a shoulder to lean upon, mother when I have not been keeping well, sister to share the secrets, father for every time I did something wrong and most important a lover who believes in me. Being by my side makes me feel complete.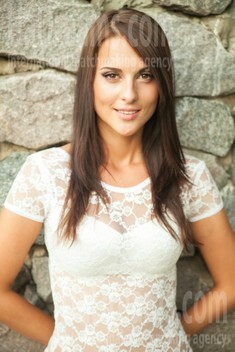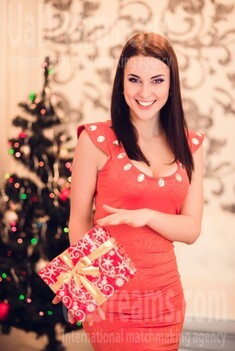 Our personal opinion of this Lady
This lady is very beautiful. Her smile and poles on the cheeks impress everybody who will pay attention to her. She has a good character and her personality shows she is ready for serious life.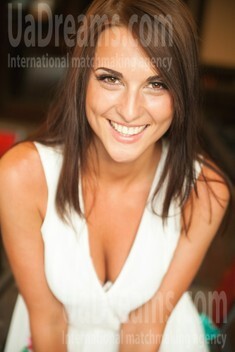 My future goals are
I want to have ability to make a good career and to have a good work, which is very important for providing a good level of living for my future children. But my future family is the most important for me, so at first I dream to find a partner and soul mate, who will be only one for me during this life. Also I would like to travel and become a volunteer in future.
Lady about herself
I am not selfish and boastful, but describing myself I want to mention, that I am cheerful, clever, communicative and kind. These qualities help me to make more friends and acquaintances.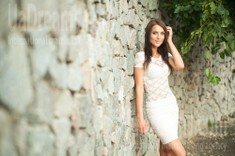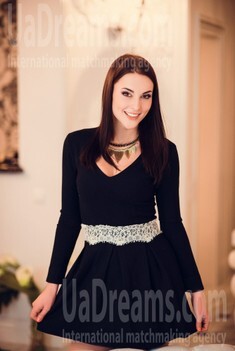 About my family
My little family consists of my father, who is the head of our family, my mother, who is a keeper of home, good wife and mother, and me, who is the example of big love between my parents. But I hope to have more kids in my future family rather than only one, because at my old age they will take more care of their parents.