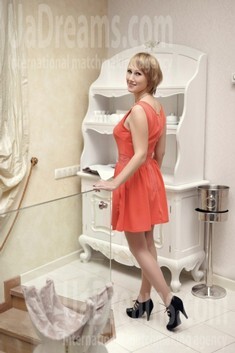 My typical day:
I go to work in the morning and after work I take my daughter home from the kindergarten. When I am at home I have some rest, or cook, or clean at home.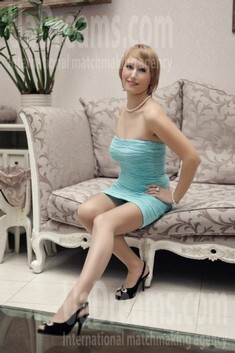 About my family:
I have a very nice family! We are always together, whatever happens in our life. I know that I can always rely on my family.
Domestic abilities:
I can do everything what is needed at home. I think I am very good at cooking, most of all I like Ukrainian cuisine.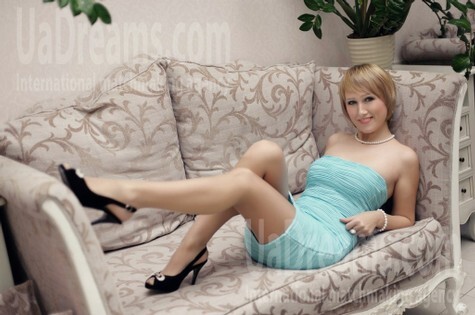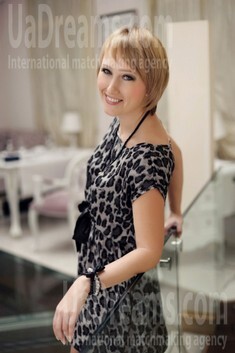 What I do in my leisure time?
I am a very sociable person that's why I like spending time with my friends! I also love meeting new people because I believe that every person can teach you something new! I adore spending time with my daughter and actually bringing her up takes most of my free time. But it really brings me pleasure because I love her very much!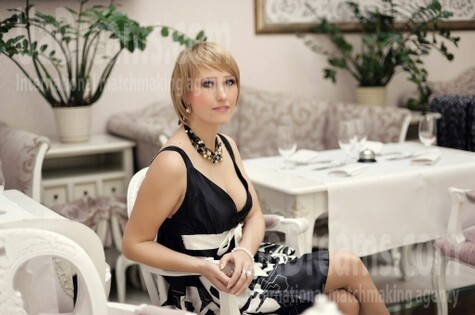 My future goals are:
I want to get married and create a happy family with my future husband! It would be great if my husband and I find some common hobby and enjoy doing something together.
Our personal opinion of this Lady:
If only you start communicating with this lady you understand that she is very kind, open and sincere. Her soft voice and smile will let you feel that.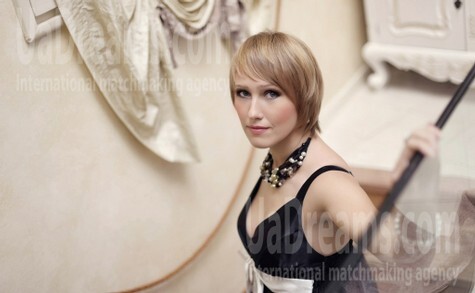 Lady about herself:
I am a very peaceful and non-conflict person with serious attitude to life and relations.
The type of man that I desire:
I am looking for a kind, generous and wise man! He should respect me and my daughter and be ready to accept my love! I think that it is also very important to be ready for compromises, if he has such traits of character I will be very happy!