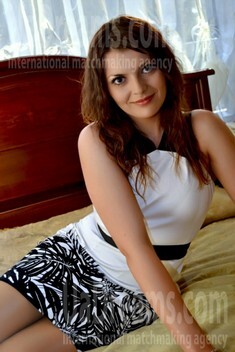 My typical day:
I work five days a week so I get up early. I'm not an early riser but I like starting a day early, cooking a breakfast for myself. In the evening when I come home I either stay at home and relax, or spend time with my friends. It depends on my mood.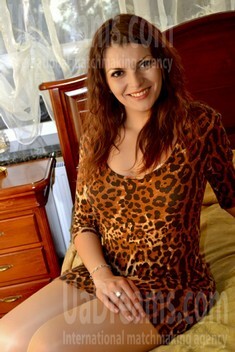 Domestic abilities:
My mother taught me to cook and at the moment I like it a lot. I like cooking dinners and I often invite friends to share it with me :-)
About my family:
I was born in Russia. My family still lives there. I came to Lutsk, Ukraine to study and I continue living here. I have both parents, three younger brothers and one younger sister.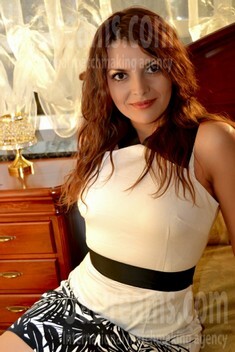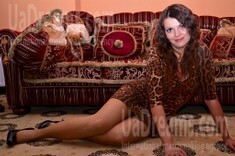 What I do in my leisure time?
Once when I have my beloved person I'll spend all my free time with him! At the moment I spend my free time at home reading or watching TV. Sometimes I like visiting my friends. I like to sing and to dance. I like going infor sport. If I have a lot of free time I may cook and invite my friends for a dinner :-)
Our personal opinion of this Lady:
Ruslana is a wonderful lady. Seems like she has a good mood all the time and every time she comes to the agency her eyes shine and she smiles broadly :-)
My future goals are:
It'd be great if I could travel all over the world, but it won't be so interesting to do that without a man I'm in love with. At the moment I'm looking for a man to spend my life with.
The type of man that I desire:
I'm looking for a man who wants to have a family as much as I want to. I don't pay much attention to appearance, I'm looking for a person with rich inner world and kind heart.