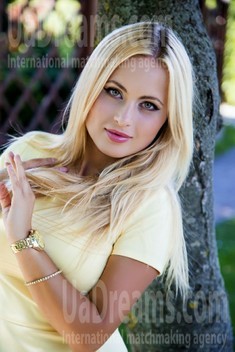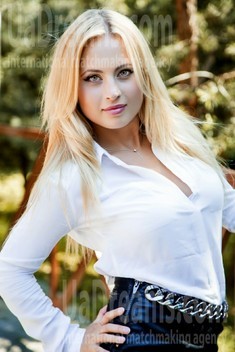 Domestic abilities:
I like to cook when I have free time. On weekends my mom and I prepare something tasty and we arrange family dinner. I also like to do cleaning in my apartment and to wash dishes.;)
See her fascinating movements and charming smile...
Feel as if it was your first date with this lady — it is worth 1000 pictures!
Watch this video for FREE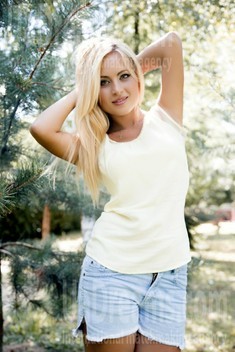 What I do in my leisure time?
I like being outside most of all and if the weather isn't bad I go for a walk with my friends or the best way to spend leisure time is barbecue I think:-) Good company and nice food what can be better:-) If it rains it's great to watch a nice movie or to have a nap:-) I dream of spending time with the man of my dreams one day and I think that all activities bring pleasure when your beloved is by your side.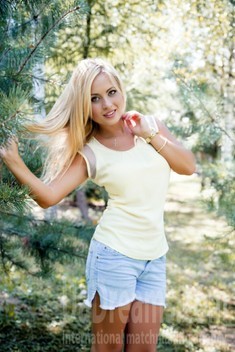 My typical day:
I work as a shop assistant and i like doing my job very much. I like to wear nice clothes and my friends tell me that i have a good taste.;)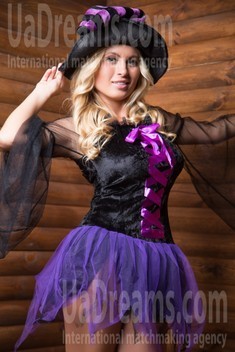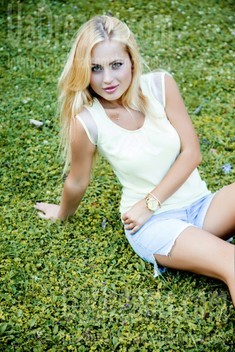 My future goals are:
To create my own family and to become happy. I am not in a rush but still I want this to happen as soon as possible:-) I want to live in a cozy house with my husband and i want to take a good care of him. I know that i will be a very caring and loving wife.;)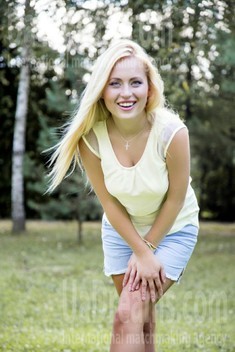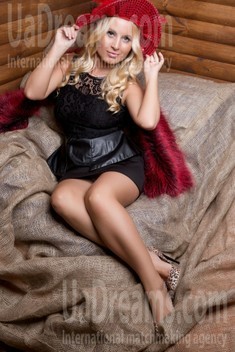 Our personal opinion of this Lady:
She's smart and she's feminine and very friendly.Makes a good impression.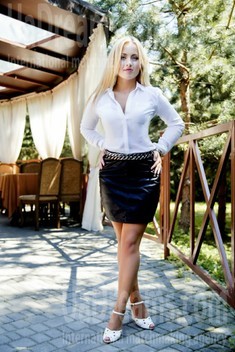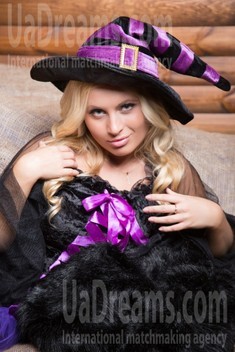 The type of man that I desire:
I want to meet a "normal man":-) It means that I am not demanding and I just want him to respect me and to feel safe by his side. Of course I don't want him to have bad habits like drinking too much. I think it destroys the family. I value honesty most of all and i think that it is always better to tell the truth. So, i hope that my husband will be always honest with me.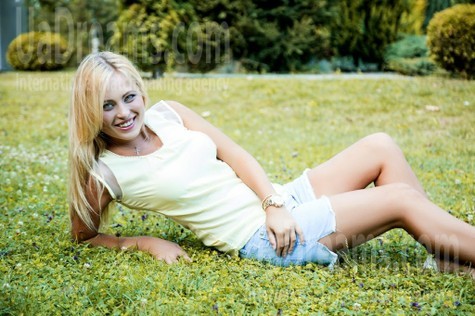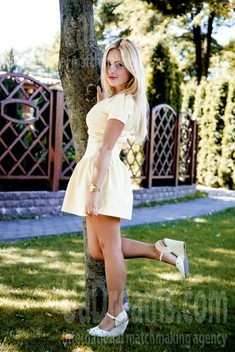 About my family:
Unfortunately I don't have neither brothers nor sisters as I am the only child in the family. I live with my parents and i love them very much. My mom and dad presented a ring to me and you can see it on my finger in my pictures. So, it is not my wedding ring. People of my country wear their wedding rings on their right hands.