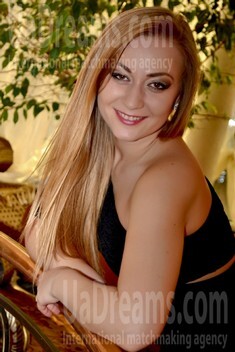 My typical day:
I spend my days differently. But usually I like to wake up early and to make gymnastics, then I do the housework if it is needed. In the evenings I meet with my friends and we go somewhere to have fun.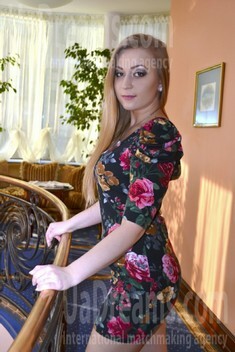 Our personal opinion of this Lady:
Anya is a nice and modest lady and she isn't affraid of changing her life.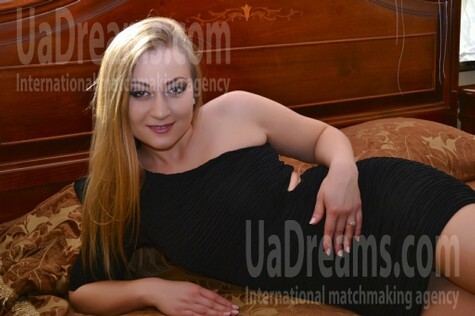 The type of man that I desire:
I dream to meet a man whom I will love and respect :-). I want him to be self-confident and responsible, I want to be able to talk about everything with him and I want to take all the decisions concerning our family together, even the smallest ones.
Domestic abilities:
My mom likes to joke that I am already ready to be an ideal wife as I know how to cook, to bake and to do laundry. I adore making my home cosy and very nice.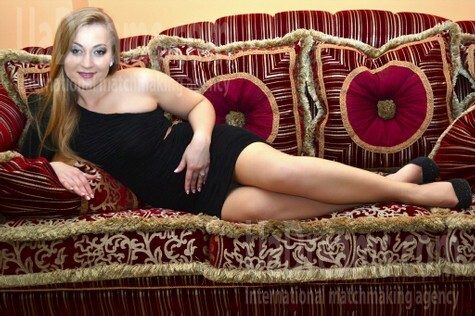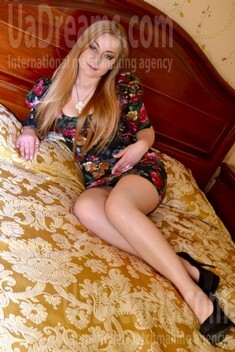 My future goals are:
I dream to have a nice family and a good work in future. My family will be my little world where I will be absolutely happy.
What I do in my leisure time?
I like to spend time at home, especially when the weather isn't good - I watch TV and I listen to the music. I like to paint nice pictures and then to give them to my friends though it's only a hobby of mine and I am not very good at it ;-). When it is warm I like to spend time in the nature with my family.
About my family:
I live with my mom and my step-father who is German and who is a very nice and kind person. My mom is happy with her beloved one and they are a nice example of the real family for me.