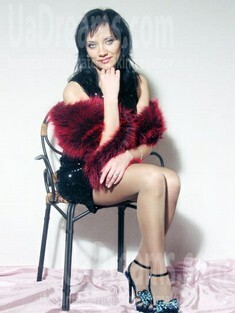 About my family:
I grew up in a big family. I have my parents, two sisters and one brother. I am close with them but now I live a bit far and we can`t meet very often, anyway I feel their love and support even being far away.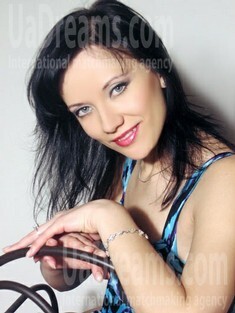 The type of man that I desire:
I dream about reliable man, who will take care of me and my child, who will treat me like a real woman and lady and in my turn I will do my best to make him happy.
Domestic abilities:
I like to keep my little flat very clean and my daughter already helps me in that, I love to cook and to create new dishes, I love to plant flowers and to make my home green and cozy :-)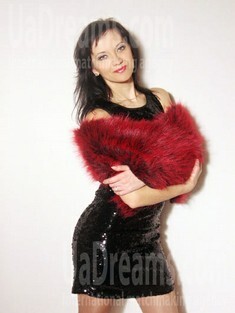 Our personal opinion of this Lady:
Irina seems to be a very calm person with the strong family values.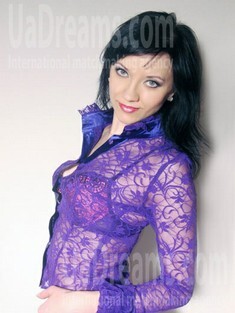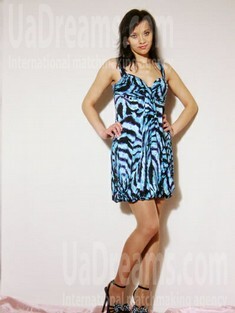 What I do in my leisure time?
I don`t have much free time as I am single mother and I am working but I have a few hobbies - I like cooking tasty dishes for my daughter and for our friends, I love reading books and watching interesting movies on TV, when it`s warm I love to spend much time outdoors :-)
My future goals are:
The main goal in my life is to build a nice and strong family with my beloved man and I want my daughter to become a nice person in future .
My typical day:
I wake up at 7 and I have a breakfast with my daughter, then I take her to the kindergarten and I go to work. After work I take my child from the kindergarten and we return home to spend a nice evening playing and watching cartoons :-)
Lady about herself:
I am tired of being alone in my life and I dream about the day when my man will wake me up in the morning with his soft kiss.