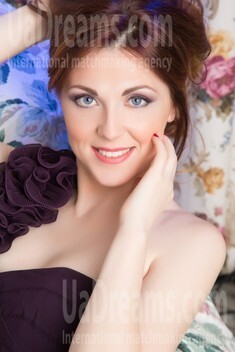 About my family
My father died a few years ago. My mom and my younger sister live in the village not far from Lutsk. My sister is married and has a nice little daughter. It is always very pleasant for me to spend time with my family, especially with my wonderful niece.;) I like to spoil her with some presents and with some tasty sweet things that I usually bring for her. Of course I usually bring something for my mom and for my sister too when I visit them.;) My family is very important for me and I will always take care of my relatives.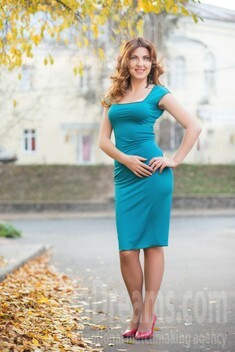 What I do in my leisure time?
I am an active lady and I like playing tennis, attending the swimming pool when I am free. I also like sauna. On weekends I always visit my mom and my younger sister. I adore playing with my niece. I take to the walks and we often go to entertainment centers for children.Of course I also usually find time to meet with my friends and I like to go out with them somewhere. I like to have a rest in the nature and I usually avoid such places, where there are a lot of drunk people.I lead healthy way of life and I don't have bad habits.;)
See her fascinating movements and charming smile...
Feel as if it was your first date with this lady — it is worth 1000 pictures!
Watch this video for FREE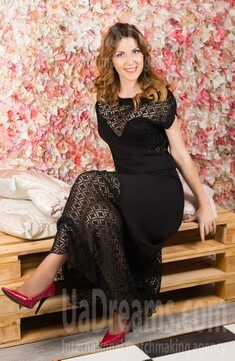 Lady about herself
I never give up and I always do everything to achieve my goals. I also usually treat people in such way I would like them to treat me. I like to smile and to make other people smile.;)I think that I have a good sense of humor.;) I like jokes and I usually don't feel depressed.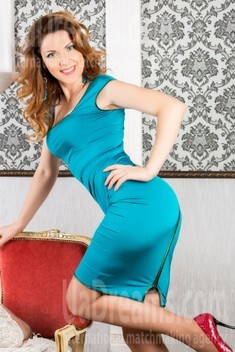 Our personal opinion of this Lady
A very optimistic and communicative lady who is always smiling and full of energy. She is very positive and family-oriented. She is also a very intelligent lady.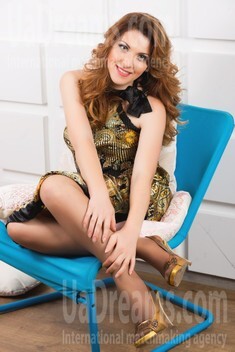 The type of man that I desire
He is a real Man! He is not afraid of difficulties. He is easy to communicate with and he is an aim oriented person. We are never bored being together. I want my man to be supportive and caring. I hope that he will respect my wishes and desires and I hope that he will never be rude with me. As I lead healthy way of life, I would prefer my future husband not to have bad habits. I would be glad if he was ready to go to the gym or to the swimming pool with me sometimes. I think that it would be fun and pleasant.;) I would also like us to be a team.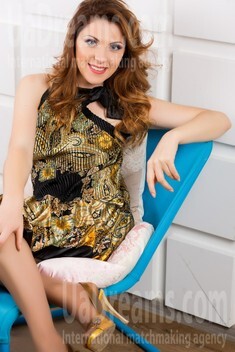 My future goals are
I have a good job and I live in my own apartment. But I realized that having a good man by my side is everything I desire at the moment. I came to this agency to achieve my goal. I like to travel and I was able to visit many countries already, but I dream to go to some beautiful places together with my beloved man. ;)
My typical day
I am usually very busy on my typical days. I wake up at 6:30 in the morning and go to my work. When I finish working I attend the swimming pool or relax at home. I also like to go to the fitness club with my friends sometimes or we just go to some cafe with them in the evening and chat. When the weather is fine, I like to go for a walk in the end of my working day. I'm a very active lady and I don't like to feel bored.;)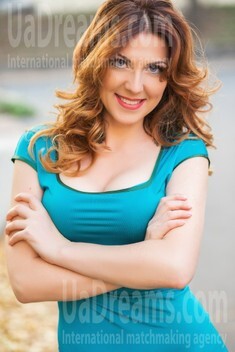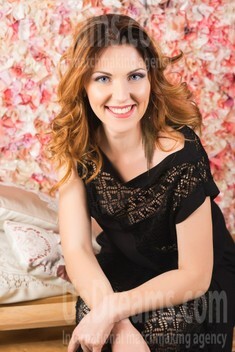 Domestic abilities
I like doing everything about the house. My apartment is always clean and tidy. I also help my mom in the garden and I like to help her with growing some vegetables in her kitchen-garden when I have time. I like to cook very much and it is always interesting for me to cook some new dishes. I think that I like to make some salads most of all. I usually don't prepare some desserts very often, because I don't want to spoil my figure, but I will be always glad to treat my future husband with some cakes and pies. I know how to bake them thanks to my mom.;)