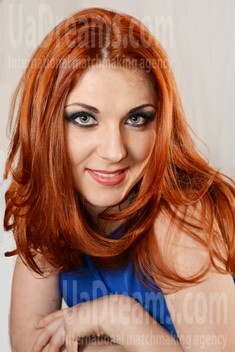 About my family:
My father died a few years ago. My mom and my younger sister live in the village not far from Lutsk. My sister is married and has a nice little daughter.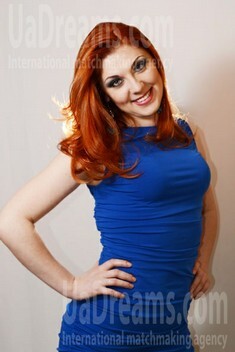 Domestic abilities:
I like doing everything about the house. My appartment is always clean and tidy. I also help my mom in the garden.
See her fascinating movements and charming smile...
Feel as if it was your first date with this lady — it is worth 1000 pictures!
Watch this video for FREE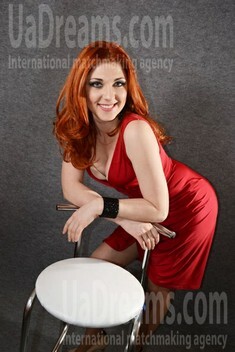 Our personal opinion of this Lady:
A very optimistic and communicative lady who is always smiling and full of energy.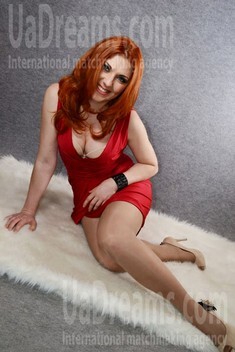 What I do in my leisure time?
I am an active lady and I like playing tennis, attending the swimming pool when I am free. I also like sauna. On weekends I always visit my mom and my younger sister. I adore playing with my niece. I take to the walks and we often go to entertainment centers for children.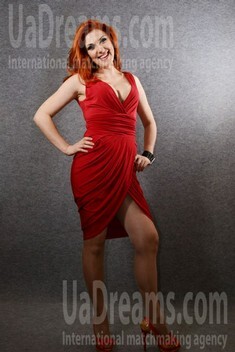 My future goals are:
I have a good job and I live in my own apartment. But I realized that having a good man by my side is everything I desire at the moment. I came to this agency to achieve my goal.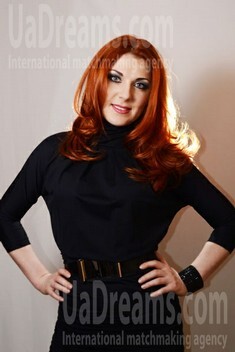 My typical day:
I am usually very busy on my typical days. I wake up at 6:30 in the morning and go to my work. When I finish working I attend the swimming pool or relax at home.
The type of man that I desire:
He is a real Man! He is not afraid of difficulties. He is easy to communicate with and he is an aim oriented person. We are never bored being together.