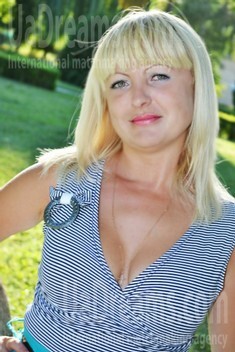 Domestic abilities:
I can do everything about the house. It may sound funny but I like washing dishes most of all:) If you don't like doing it I can do it:)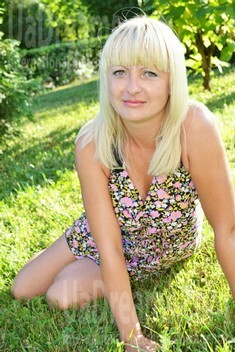 About my family:
I was born in the village where my dad and my brother live at the moment. My mom died. I work in Lutsk and I live in my aunt's house. I have good memories about my childhood and I miss these happy moments very much.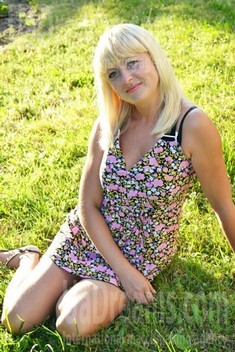 The type of man that I desire:
He is a kind man and down-to-earth person. He is a good listener and never gives up in difficult situations. We are never bored with each other. I can tell him all my thoughts and dreams and I feel safe and protected by his side.
My typical day:
I work as a merchandiser. I start working in the morning and finish in the evening. I meet different people and I like my job. After work I meet my girlfriends or come back home and relax reading interesting books.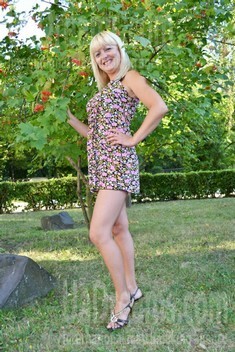 What I do in my leisure time?
They say "We work to live but not live to work" and I agree with this saying. When I have free time I try to relax as much as possible. I enjoy reading. While reading a book I get into unknown world of my dreams and feelings. I meet my girlfriends and we go to the cinema or cafe together. When you come to visit me one day I'll show you all my favourite places:)
My future goals are:
I'm in the age when the woman usually knows what she wants from life. I realized that there is nothing more important than the family. Now I'm trying to create a family of my own.