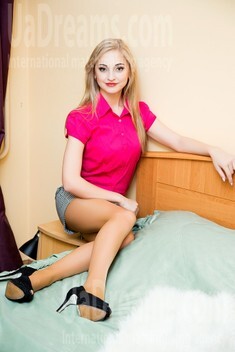 Domestic abilities
There is nothing I can not do about the house. I like when it is clean and tidy at home. I like to cook and I do it always with pleasure. My future man will never be disappointed, as I will always cook for him with love.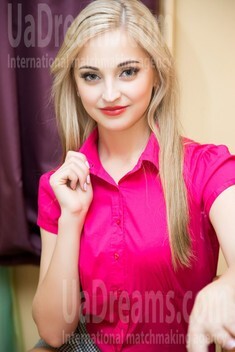 The type of man that I desire
Truth is a deep kindness that teaches us to be content in our everyday life and share with people the same happiness. I am looking for an honest, kind and strong man, the one who is ready to share his happiness with me.
See her fascinating movements and charming smile...
Feel as if it was your first date with this lady — it is worth 1000 pictures!
Watch this video for FREE
About my family
I was born in the village and used to live there together with my mom. Our family is small, but we care about each other. Many years ago we relocated to Lutsk and now we live in this wonderful small city.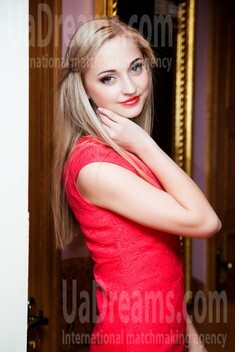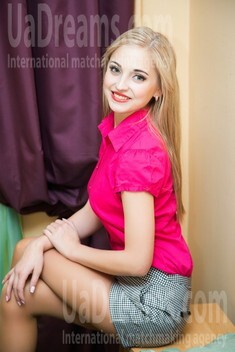 What I do in my leisure time?
I have started to play the piano when I was 13 years old. I adore to play the piano and to sing when I have my spare time. This is my future profession.))) I like to compose music- it inspires me a lot and raise my mood every day. Also I like traveling as I think it increases your outlook.
My future goals are
I want to create a family where only warmth, love, care and understanding can live. No lies, no cheating, no disrespect. I do hope that my man is looking for me too.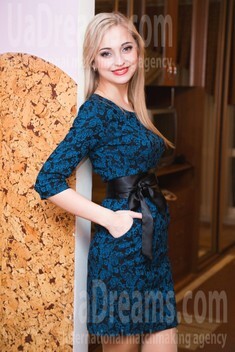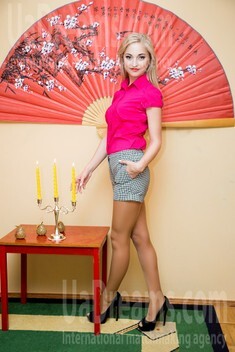 My typical day
I have a very busy day as I am a student, my study takes lots of my time. At the end of the day at college, I usually I attend a church choir, as I am good at singing and I like it a lot.