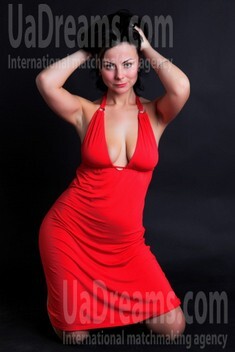 My future goals are:
My future goals are so predictable...I wish to see my children grown up healthy and happy. I want to have strong and friendly family and I will do everything that depends on me to achieve this goal!But there is one thing that doesn't depend on me...I don't know when and where will I meet the man who will make me happy!So I think I need your help here:)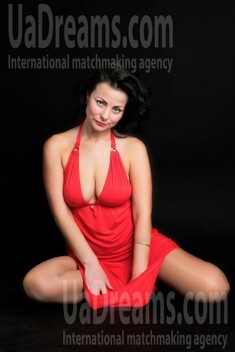 Our personal opinion of this Lady:
The lady is very kind and intelligent, family oriented and sincere. Very pleasant and attentive woman.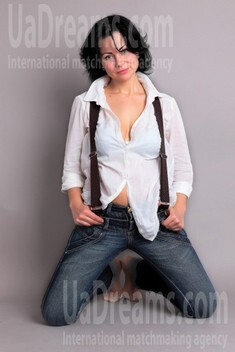 The type of man that I desire:
I am very family oriented woman and I appreciate man who is serious about their intentions, who is family oriented and can protect his interests and his family!I think my man should be smart and responsible, self-confident and kind. It is very important to be attentive to each other in relationship and to respect the person who shares life with you!When two people are in love and build their life together they have to be supportive and caring for each other! I need a strong man beside me...who loves me and treats me like a real woman. I dream of being happy with a man who is special for me!People have their faults and no one is perfect. But if two people are destined to be together nothing else matters!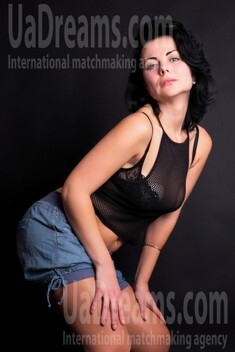 My typical day:
My typical day starts at 7 am when I get up, then I take a shower which gives me energy for the rest of the day!Breakfast...this is a special ritual for me and my family!it is a good opportunity for me to show my love and care to my closest people!If I cook fried eggs they will smile on the plate!:)Then I leave to my work.I spend the full day at work and come back home in the evening. The supper is traditionally at 8 o'clock and this is the time for sharing the news with each other. Sometimes I go out with my friends in the evening and sometimes just stay home and enjoy reading a good book before sleep:)
Lady about herself:
I have a good sense of humor(at least my friends say so), kind and calm person. I don't like to argue and I am sure that every problem is possible to solve peacefully!I am honest and sociable. I like to spend quality time with a good company. And I need some positive changes in my life and I am ready for them!I am ready to meet you...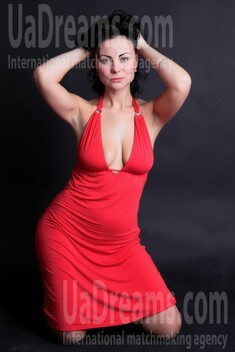 Domestic abilities:
Well, whatever it needs to keep house clean and children full I can do myself!It is not a problem to turn household abilities to an enjoyable process!In fact I like to spend some time cleaning or washing the dishes thinking of some things about which I don't have time to think during the day!It is some kind of relaxation for me. But of course i would like to have some help with it because whatever you do it is better to do it together!:)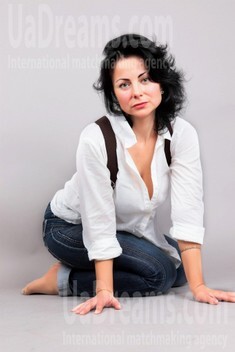 About my family:
My family consists of my children and my parents. We live together and enjoy it!We spend a lot of time together, always help each other ad have lot's of fun!We can make a special event out of simple thing like cooking pan-cakes or cleaning the house!We always laugh and smile and I am very happy to have such a great family!I have a brother and we are very close but he lives separately. My parents enjoy caring for my sons but I think that they should have more time for their selves and I dream of having my own family with beloved man and our children.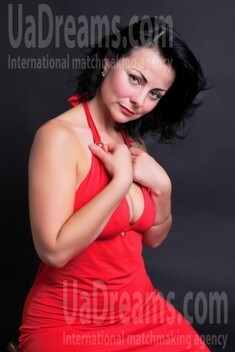 What I do in my leisure time?
My leisure time is the time for rest and enjoying life!I try to spend it with profit and to get as much positive moments as I can! I like to spend a quality time time with my friends and parents. I like to walk in the park with my children and to give them all my warmth and to make them happy!What can be better than to see the smiles on the faces of people you love!?When I have some time for myself I enjoy reading books and and watch interesting programs on TV.I like the meaningful programs From which I can learn something useful:)And of course the special pleasure for me is cooking!I can turn any product to a delicious dish and if you try it once you will never forget this taste...especially when I cook for a person I care for some magical flavor appears in the dish:)Maybe it is flavor of love?:)