Dear Gentlemen, here we are happy to present you the testimonials of the members who have found their soulmates with help of our Marriage Making Agency.
Here they express their opinion, experience and suggestions for those who are looking for a second half in another country, as well as appreciation to the company and staff.
Please read our ladies' testimonials about UaDreams, reviews of our agency as well — they are also very happy to be with our agency! Some ladies' testimonials you can also find in How we take ladies photos.
We are so proud of what you, our dearest members,
are saying about us
Just look at these people and their sincere gratitude towards us. Each employee of our company invested a part of his or her efforts and talent, to help you to find your dream!
Show next random testimonials
Phillip: UaDreams decided to refund 100% of my package
I have been a good customer of UaDreams.com for several years and the service has always been very professional and efficient.
Recently, I decided to reserve a trip package. Unfortunately with recent terrible explosion in West, Texas that damaged a friends home I had to cancel my package. The cancelation was 30 days before my arrival date so I knew I would lose 50% of my package money.
I asked UaDreams to cancel but I did not tell them the reason for canceling. UaDreams handled my cancelation very professionally and inquired about the reason for canceling.
When I supplied the reason, UaDreams decided to refund 100% of my package less the administrative fee. To me this was more than fair and honest. UaDreams demonstrated a very professional and ethical business practice. In my experience, UaDreams customer support makes them a very respected company and in the future I will definitely use there services.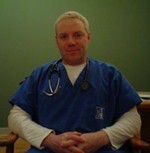 Phillip / USA
5 May 2013
Show next random testimonials
Mike: You are a genuine organization not just interested in money
I read all the stories yesterday about helping the orphan children and was very moved by them. It truly is a sad situation for any child and I congratulate you all for this assistance, time and caring you give them. I was pleased that some of my payments go towards this.
Now I truly know you are a genuine organization not just interested in money! You set an example for others.
I guess all previous Soviet controlled countries have same problem as Ukraine.
All the best,
Mike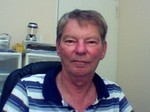 Mike / South Africa
14 August 2018