Testimonials & reviews
Dear Gentlemen, here we are happy to present you the testimonials of the members who have found their soulmates with help of our Agency.
Here they express their opinion, experience and suggestions for those who are looking for a second half in another country, as well as appreciation to the company and staff.
Please read our ladies' testimonials about UaDreams, reviews of our agency as well — they are also very happy to be with our agency! Some ladies' testimonials you can also find in How we take our ladies photos.
We are so proud of what you, our dearest members, are saying about us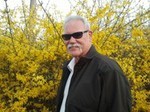 Kenneth / USA
20-24 April 2013
trip to Cherkasy
Kenneth: Don't be afraid to come to UA, it's a lot of fun
Hello! I came from Abu Dhabi to Cherkassy to visit with my lady, so far it is when incredible, it is a lot of fun, she is brilliant. It's the best decision that I've ever made was to come here.
People are great, service is fantastic. I'm just enjoying myself. Don't be afraid to come to UA, it's a lot of fun.
I'm having a great time! This lovely country is excellent, people are super friendly, the food is unbelievable, prices are great. How can be it?
It's not a typical tourist destination and i think that actually adds to UA its charm. Welcome to Ukraine!
Leave testimonial about UaDreams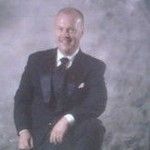 Ronnie / USA
18 May 2016
trip to Kremenchug
Ronnie: I assure you that you must follow your dreams
This is to be my last day here in Kremenchug. And this trip by far, had been the time of my life. A couple, or even a few years ago, I had met this wonderful and amazing Princess online here at UaDreams. At first, as all are, I was a bit sceptical of this company or of their services rendered. Just as many Americans, or of any country for that matter. However as the story goes I had met her online here at UaDreams, and I had been in deep admiration of this girl from day one.
She has been the girl I have dreamed of ever since I was 5 years old, a very young boy. Well after exchange many many letters and almost a full year of video chats, I had finally decided to come to Ukraine and to meet this wonderful lady. Well upon arrival at the Kiev Airport, eventually my plane was late, I was greeted by my amazing interpreter Natasha and branch manager Eugene.
Both were very happy to see me and to take me to my destination hotel. Such an amazing experience both with the quality of services these nice people have provided to me. Everyone here was completely happy, and in good spirits to see me. Even all people I have run into, while walking around town, in restaurants and especially my hotel were all so very kind and courteous.
This place that I've visited, is truly like a home away from home. And everyone here is truly genuine.
My translator Natasha was very professional and captious, and could translate my true meaning and affection towards my lady, even much better than I could express myself towards her , it's simply amazing. I had purchased the extra dream date with the amazing flowers for our first night out, and I am sure glad that I did, as my lady hs enjoyed them fully and the smile on her face was to die for. The restaurants have had simply amazing food, and was really reasonable considering the amount of food and drink that we had received.
Despite any recent confusion that had arose in the Eastern and Crimea parts of Ukraine the complete rest of Ukraine has remained untouched. The people here are all kind, genuine, and personable. They are all looking out for my best interests, while I am here. A lot of people from my hometown had have bad things to say to me about why not to come here. But I assure you that you must follow your dreams, and to get out to enjoy this lovely country and wonderful people it holds. As well as such wonderful ladies here.
I had gone to the countryside to make a wonderful BBQ with my lady and she even brought some of her family members to meet with me. Everything went as planned and we had the time of our lives here. Words could never express the true meaning of love that I have for this country, these very grateful people, or for my dear lady here in Kremenchug.
The only thing I regret is coming back home and not planning enough time longer to spend here in such lovely country and with such a dear and very gorgeous lady. I'll come back to America now after not a long enough trip and I must tell you that I must come back very soon again, as this country and a lady still has kept my heart here in Kremenchug. I hope to come back very soon to retrieve it.
Ronnie USA

See what our clients say
Stasy, 24

Sonia, 24

Tatiana, 33

Julia, 18

Lily, 26

Alyona, 21

Masha, 29

Masha, 29

Toma, 22

Yana, 31

Helen, 36

Julie, 40

Irina, 28

Vlada, 28

Tatiana, 27

Tatiana, 27

Natalka, 31

Maria, 19

Tanya, 18

Yana, 33
More 900+ ladies
Support questions
Support: Hello, Danny!
Help is needed?
You: Hi, You have russian chat site