Dear Gentlemen, here we are happy to present you the testimonials of the members who have found their soulmates with help of our Marriage Making Agency.
Here they express their opinion, experience and suggestions for those who are looking for a second half in another country, as well as appreciation to the company and staff.
Please read our ladies' testimonials about UaDreams, reviews of our agency as well — they are also very happy to be with our agency! Some ladies' testimonials you can also find in How we take ladies photos.
We are so proud of what you, our dearest members,
are saying about us
Just look at these people and their sincere gratitude towards us. Each employee of our company invested a part of his or her efforts and talent, to help you to find your dream!
Show next random testimonials
Jerry: I actually came back to the U.S.A. with money in my pocket!
I had an awesome trip to Poltava! This was my first trip to Ukraine. I had been planning this trip for some time but she and I both have very demanding jobs and we couldn't make it happen until recently.
My lady and I have corresponded for some time and I went to see her and only her. Every moment my lady and I spent together was very special to me. I do plan on returning again, and hopefully it will be soon!
I had an opportunity to try a lot of food including several of the Ukrainian National Dishes and the Ukrainian cuisine was great! And it was also very affordable. I actually came back to the U.S.A. with money in my pocket!!! Hahaha
My interpreter Kate was the best and she went above and beyond in her job and also in helping my lady and I communicate effectively! At the moment my lady speaks only a little English and I am very proud of her for that! I really didn't speak Russian or Ukrainian. But that will change before my next trip!
I would also like to mention and compliment Irina from the Poltava branch. She went with us on one date when Kate couldn't. She was also great, what a fun, positive and bubbly personality she has!
I would recommend a visit to Poltava to anyone considering it. And I would definitely recommend UaDreams, especially for their first trip! In fact I have recommended the agency to a couple of my single friends.
As I said before, I am already trying to determine when I can return again. Thank you to UaDreams and the Poltava branch, especially Kate and Irina for all of your help!
I don't know if I will need UaDreams for my next trip but if I need your help on my next trip I am sure I can count on you again.
On another subject not related to my review...
I am trying to establish a way for my lady and I to communicate and correspond outside of the agency where it is more economical and faster. But if it is okay we will still use the agency to communicate some until other ways can be established.
Thank you so much!!!
Sincerely,
Jerry
***
Hello,
Yes, you may publish my review. It was my honest review! :)
And thank you so much for your continued service to my lady and I.
Jerry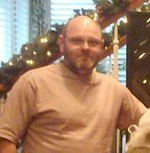 Jerry / USA
14 February 2017
trip to Poltava
Show next random testimonials
Karl-Heinz: This is my 3rd trip together with the Uadreams
After a situation of not believing in love any more I found with the agency the lady of my dreams and love.
We chatted and wrote several weeks and months and with the help and organization we met this weekend at Cherkassy. We fall in love and we plan to stay together in Germany and marry this year.
The service of this agency is very helpful and unique.
We thank UADreams very much for making our dream alive.
Video:
My name is Karl-Heinz and this is my first trip to Cherkassy and the 3rd trip together with the Uadreams. All together I spent here 4 days in Cherkassy and I can say that Ukraine at the moment is very safe, the people that I met here are very friendly, we met a lot of wonderful people here. I've met the lady of my dreams.
I had a wonderful service by agency and interpreter. They took care of me, beginning from when they took me in the airport, they brought me to this town which is around 2.5 hour away from Kiev. We had a wonderful trip here and spent a wonderful time and I met the lady of my dreams for 2 days. I was able to see the city, all important places around the city, we also visited several restaurants.
The food is very good here, the restaurants are very good and I can only say the company and the agency took very very good care of me. And I am very happy that finally I met the lady of my dreams and I thank the agency very much and I recognize and I suggest to all people that see that video and are looking for the perfect match to come here to Ukraine to go with UaDreams for your trip and come here and find the lady of your dreams.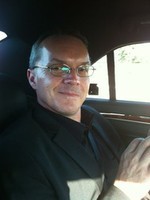 Karl-Heinz / Germany
20-23 February 2015
trip to Cherkassy