Dear Gentlemen, here we are happy to present you the testimonials of the members who have found their soulmates with help of our Marriage Making Agency.
Here they express their opinion, experience and suggestions for those who are looking for a second half in another country, as well as appreciation to the company and staff.
Please read our ladies' testimonials about UaDreams, reviews of our agency as well — they are also very happy to be with our agency! Some ladies' testimonials you can also find in How we take ladies photos.
We are so proud of what you, our dearest members,
are saying about us
Just look at these people and their sincere gratitude towards us. Each employee of our company invested a part of his or her efforts and talent, to help you to find your dream!
Show next random testimonials
Tim: Being completely honest, I did not want to leave Ukraine
I thank UaDreams dearly for all of their help during my latest 3 week trip to Ukraine. My lady's translator (from Nikolaev), Natali, was again wonderful (and a great singer!), and I greatly appreciated their long 11 hour travel by train to meet with me for a glorious week in Kiev. I am glad that I was able to get them a room in one of the most glorious hotels in Kiev. In Poltava a lady again, was wonderful and I again had a lovely visit with another lady. Without a doubt in my mind, the better the translator, the better the dates. The translator Marina in Poltava was wonderful and ended my trip to Poltava smiling. The translator Elena in Kiev was equally as wonderful as we turned a planned few hour date into a near all night evening of fun, that was substantially greater than we both had anticipated. It was one of those "wow" moments in life we dream about.
Though I had some sad moments with relationship decisions, I also had incredible happy moments. I mostly thank Irina in Poltava for getting me an incredible apartment to stay, and moving me to another apartment when water was being shut off to the building for several hours. Though the water shut off was not a concern for me, it was for Irina and I can not thank her enough and I regret not going to the agency and thanking her in person.
Obviously, Kate has been the most incredible trip coordinator, again. It is exciting to come to Ukraine where the food and the ladies are the best in world. I only wish you had an agency in Lviv, where I stayed for a week. Ahhhhh, I love Lviv…though it was sad to be there alone. Can I marry a city?
I don't know what will happen, in the long run with any of the ladies in Ukraine, but I can definitely say that my 2 trips there are 2 of the best trips of my life. Being completely honest, I did not want to leave Ukraine. That is how comfortable and happy I was in my trip. I feel more relaxed in Ukraine than I do in my hometown in America. I don't know what that means, but it means something special. That statement says something special about Ukraine and about UaDreams. I learned to read in Russian, but I forgot to learn Ukrainian in Lviv. Oooops.
Having been to Kharkiv, Poltava, Cherkassky, Nikolaev, Odessa, Kiev, and Lviv, I found out that I know more about Ukraine than most of the ladies I met. Does this make me Ukrainian? Hah
Thank you from deep within my heart. 1000 air kisses to all.
Tim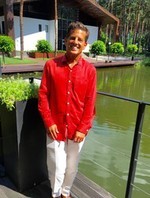 Tim / USA
27 October 2015
trip to Kiev, Nikolaev, Poltava
Show next random testimonials
Mark: It's all real, despite anything else you may read or seen!
SUMY. The local complain of cold temperatures, snow, and just bad winter conditions. I have been blessed with unseasonably warm weather (considering I planned for -8 to -20 F). The times it has snowed have been periodic, but nearly perfectly timed to enhance romance- it was snowing at the end of my "Romantic Dinner" creating incredible ambiance. I find myself surrounded by amazing, picturesque settings in the city and countryside that is other wise called "boring" here. Perhaps not having this at home makes me appreciate it even more!
Agency was helpful but I chose to make my own arrangements for transport and hotel. I am staying at the hotel on one of the main streets of the city center. The hotel is updated and very comfortable, with clean room, great service, decent food, and English speaking staff. My room offers an amazing view of the main street, and a nearby square.
What can I say about my "Mother hen" Oksana? Certainly she is my translator and guide. However she has been more as well. She concerns herself with my wellbeing and needs. She has made herself accessible 24/7 during my stay. She handles all of arrangementes for the activities and needs of myself and my lady (her client). She has been my confidant, and my guide to cultural differences, offering suggestions, showing options, and explaining things I would not otherwise understand. Oksana has a whimsical accent and an occasional mispronounced word that add to her personal charm as well as that of this country! So fun!
My time here has been very enjoyable from the first minutes until now. I expect nothing different over the next two days as sadly being this trip to aclose. My activities with my lady have been diverse and many. It started with a tour of the city center with the names of the many things seen now blurring as there was so much. These included the love symbol, the mural of times past, and the symbol of the city the Sumska (Purse), two churches, and strolling of the two main streets. A romantic dinner followed with snow falling at the end of the date. I can't begin to list all the cafes and restaurants that have been comfortable, warm and inviting. I am no connoisseur of fine dining, but everything I have had has been great!
A new experience for me has been the Ukrainian Banya. Wow!!! So very cool! We prepared a meal, enjoyed the sauna and swimming. BBQ in the middle of winter? Heck Yea! Another afternoon was spent horse riding. It was a long day when we travelled to Kharkov and enjoyed a day of fun at the water park "Jungle". In the evening we toured a little, and also went for a short stroll in Gorky Park. I hope to return here in the spring.
A spa/salon day is planned for my lady today, and this evening we have reserved a private room at restaurant "Versal" and shall enjoy a special meal, a little champagne, some quite music and hopefully a slow dance or two (more?). We have not planned Saturday yet, but Sunday I will tour Kiev before flying home to California on Monday.
My lady has been amazing! She is beautiful, intelligent, and determined. I find my feelings for her growing each day. I can only hope to win her heart as she has captured mine! I look forward to the prospect of an incredible future with this lady. She has accepted an offer for a committed relationship until we meet again in the spring! :)
Video:
So, I have had an amazing time, here in Sumy. And have gone to some incredible places, seen incredible things, and had some really good food. I have spent a lot of time with a lady that I came to visit and I am very happy to say that we have a good relationship and we are going to continue that relationship.
And it would not be possible without UaDreams and been able to come here, and me and no one another… and I cannot say too terribly much other than thank you. And it has been a wonderful experience!
For the gentlemen who maybe watching this – it's all real, despite anything else you may read or seen! And I would encourage you - check it out for yourself! And come to Ukraine!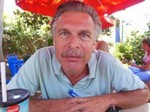 Mark / USA
2-7 February 2015
trip to Sumy
Timothy
November 2006
Visited Lutsk
Stephen: Thank uadreams for their help.
I just came back from a trip to Ukraine, I had a great time despite my luggage being missing for 3 days. I've read all about other people having good luck here and figured It was my turn to see for myself.
I spent the best 9 days of my life with a beautiful, friendly lady. We got engaged on December 28th and now I'm working on getting her home.
She is probably one of the best good will promoters you have. I truly believe that your doing men all over the world a great service, keep up the good work.
I'm a believer. Best advice is get on the plane, see for yourself, you will not be disapointed.
Stephen
October 2006
Visited Sumy, Simferopol, Kremenchug
Keith: Privyet Elena (trip coordinator)!
To all that want to visit uadreams in Ukraine!! Do it the experience is well worth it!!! I encourage all to visit the Ukraine. Especially uadreams in Simferopol! Alex, Mila, Alla, Vitalik were the most professional and helpful with my visit to Simferopol. I came to Simferopol to visit a lady I had been communcating with. While I was here I met a couple other ladies (One I had communciated with on the site and the other I met through the agency while I was here). All the ladies I met were very beautiful and kind as well as friendly. One lady I meet after a couple of days was named Svetlana. She came from Kiev to meet with me and we spent 3 great days together. She was gentle, kind, happy, very well mannered. We visited several places. We walked in the park, ate dinner, drank a pivo (Beer) and we had Borsch.I felt very comfortable with her and she was a great photographer. I very much wished we had more time together, she is a beautiful and kind woman. I will be flying into Kiev from Simferopol on my way to the USA on my return trip home and we will have coffee while I wait for my flight. The people of Simferopol and the Country of Ukraine are very friendly, proud and happy people. I am glad that I visited and I will return to Ukraine in the summer of 2007. My correspondance with Svetlana will continue and I hope to see here very very soon in June or July of 2007. I hope to see here again very soon.J Thank you Alex and the Agency for a great and memorable time. I will take many memories and photos with me and share with family and friends. I feel that my special lady is here in the Ukraine and that I have met her. I am very grateful and Specieba to all at the agency. Keith
Keith
November 2006
Trip to Simferopol 10 days
Mike
November 2006
Trip to Poltava 5 days

Thierry
November 2006
Visited Poltava
Schmieder
October - November 2006
Trip to Lutsk 8 days
Mino
October 2006
Trip to Lutsk 7 days
James
August 2006
Trip to Kremenchug 10 days
Stanton
June 2006
Greg
June 2006
Craig
June 2006
Jerry
May 2006
Take a chance on love
Thanks to CC and your staff, Irina and I have found each other and dreams really do come true!
Though it was long and exhausting process, Irina and I were finally able to return to the USA and begin our new lives together. We married on New Years Eve just in time to celebrate the New Year as Husband and Wife, completing a magical, wonderful year of true Love. We only now wait for the process to change Irina's residency to the USA, but we will celebrate with a wonderful Spring Honeymoon in the Caribbean.
Thanks again to uadreams for whom without we would have never met! Irina and I both thank you for bringing together all those searching for their soul mates. Before last year, I had almost lost hope of finding my soul mate. Now we both couldn't be happier!

For all you skeptical men our there: You will never find happiness unless you take some risks, Trust me. Take a chance on love. You will not be disappointed. The women of Ukraine are the most beautiful in the world. They have the personalities, moral and family values to match this beauty. Truly beautiful inside and out! It is still amazing that our age difference (Irina is 21 and I am 36) isn't even a second thought for Ukrainian women!

Thanks Elena for all your help and also to Maria, who over the years I was a member, worked hard to help me find true love!


April 2006
John
April 2006
Roddy: I will be lucky and have one who likes me
I have been pleasently suprised my the amount of e mails i have recieved.
There are so many beautiful woman to choose from if the ladies who have written to me and read this i will be writing to them very shortley,and perhaps i will be lucky and have one who likes me and arrange a trip to visit thank you regards roddy x
Roddy
March 2006
Marco: For all the guys who read this, go to CC, their service is excellent
Hi folks!
I was 2 times in Kharkov to meet those wonderful ladies from Ukraine and was really good supervised by the CC-personal there.
Especially this wonderful girl Victoria, who now is part of the translator team, supported me in all occasions, even in private manner.
For all the guys who read this, go to CC, their service is excellent, and if you go to Kharkov, ask for Viktoria as translator, she is marvelous, in job and in private, I can even call her a friend now.
Thank you CC, to have this wonderful personal, and...take care of them, they are worth it.
Sincerely,
Marco
March 2006
Sven: Thank you for your help
Dear Elena (CC trip coordinator)
Thank you for your help regarding my trip. I would like tell about it.
My trip to Lutsk
By the end of January 2006 I was going to visit a lady in Lutsk.
I was travelling from Copenhagen to Vienna where I should change flight. Unfortunately the plane from Copenhagen was delayed so when we arrived to Vienna the plane to Lviv had already taken off. It was not the only delayed plane that day so it was very chaotic in Vienna Airport.
There were no more flights to Lviv that day so the flight company booked me for a flight the following day to go Vienna - Warsaw and Warsaw Lviv. They also booked me for a room at a hotel for the night.
I could not get in touch with the agency on my mobile and all other phones in the airport were occupied.
I simply had to wait until I came to the hotel where I could get access to a computer and send a mail to Elena at the agency (of course the keyboard was German where the letter does not exist and I don`t know how to change it so I used the letter instead). Because there were a lot of people who also wanted to use the computer I could not just sit there and wait for an answer and I never got a chance to see if I had got an answer. I tried to tell the waiting people that I could finish in just one minute without any result.
When I finally reached Lviv the next day I was rather exited to see if there were somebody to meet me. Well, I didn`t have to worry. I was really glad to see Dana with a nameplate.
From now on everything went smooth. The girls at the office were very helpful and effective and all appointments were kept on time. Mostly it was Dana who helped with translation and she did a good job; thank you for that. I spent a lovely week in Lutsk a city I also would like to visit in summertime.
By the way; Elena had answered my mail but I did not see it until I was home again so even it is a bit late I would like to say thank you to Elena too.
Sven
March 2006
John: I know definitely that you are for real!
I thank you ever so much for your wonderful site, and the sheer professionalism and complete courtesy you provide for the members.
I know definitely that you are for real. During the last 5 days I have been corresponding with lady, we are getting on so well,she answers every question I ask her and we have so much in common, and I plan to come to visit her late September!
I watched her video, and something clicked inside me, I knew immediately that she is the lady I want to be with for the rest of my life!!
Still I was almost in tears when I had to leave, as I fell in love with your wonderful country! I knew my soulmate was somewhere in Ukraine.
Now, I have found her!
Thank you to everyone at CC! :-)
John
February 2006
Bryan: My time there was very pleasant, and I meet some really nice people there!
Dear Elena: I can't thank you enough for all of your help and hospitality while I was in Kharkov. To see your bright face when I got to the airport was a very comforting feeling, and I knew right away that I was in good hands with CC.
My time there was very pleasant, and I meet some really nice people there. Staz was the best I liked his transtaling for me, I felt very comfortable with him.
Thanks to you I met a very special lady and I hope it may become much more!!! I will be returning to your city soon when the weather has warmed. I have just left there and I am already missing it.
I hope to see you all soon, tell every one there, hello for me, and a happy valentines day to you and all the lovely ladies.
Bryan
Bryan
February 2006
Henry: Why do I love Ukraine so well?
Dear readers, I am an American, but I've been living since 1985 in Europe (Mostly Germany). Although I have not become a member of this (C.C.) Agency yet, I do read their emails always. Many of you men have never been abroad, much less to Ukraine or any former Soviet Country. Me? My first trip to Ukraine was in October and November 2000 (I drove there in my car and loved it so much, I stayed 6 weeks!!!). And since then, I've returned more than 50 times to Ukraine and stayed from 3 to 9 weeks each trip.
Why do I love Ukraine so well? THE PEOPLE!!!!!!!!!!!!!!!!!! The customs, culture and the ways "PEOPLE HAVE HEART"...so much UNLIKE the Western Countries. My trips were always for business. Now I have a Partner office in Ukraine and plan to open 2 more in the coming future. And now, finally, I am ready to find my wife...IN UKRAINE.
I've been in EVERY COUNTRY in West and East Europe, Russia included. My favorite places in all the World are Ukraine (EVERY OBLAST .. an Oblast is equivalent to a COUNTY in the usa).. and also Romania & Bulgaria...and Moscow is also wonderful. However, Ukraine remains my # 1 Country and it is all due to the People. I've known other Agencies. THIS Agency seems very much the finest of all. And, I plan to join as a paying member soon and see if they help me find my dream woman that I will marry. They seem very professional and yes, all what I've read is absolutely true.
I'm not sure they'll post my comments? But if they do, I say thanks to them & to all you who plan to visit Ukraine in search of the woman for love. MANY FOREIGN MEN go to Ukraine for wrong reasons & with wrong intentions and seek out many women for a sex vacation. PLEASE DO NOT EMBARRASS the rest of us who are serious. There are no finer people, than the Ukrainian people. The entire Country has my respect, from story after story of my own personal experiences there. I've never had a guide or a translator or anyone pre-planned to help me there, but nevertheless, anytime & everytime I've ever been in a situation that I NEEDED HELP...I got it without asking! Welcome to Ukraine & I am sure you will enjoy your stay, no matter what city or town you go to. Just dont' expect any miracles. Love comes from the heart, not your wallet. If you & your lady do not "click" in person, well, it wasn't meant to be. Keep looking. You'll find each other.
Best regards & "Hats Off" to the people of this site!
Henry
January 2006
Issak
January 2006