Dear Gentlemen, here we are happy to present you the testimonials of the members who have found their soulmates with help of our Marriage Making Agency.
Here they express their opinion, experience and suggestions for those who are looking for a second half in another country, as well as appreciation to the company and staff.
Please read our ladies' testimonials about UaDreams, reviews of our agency as well — they are also very happy to be with our agency! Some ladies' testimonials you can also find in How we take ladies photos.
We are so proud of what you, our dearest members,
are saying about us
Just look at these people and their sincere gratitude towards us. Each employee of our company invested a part of his or her efforts and talent, to help you to find your dream!
Show next random testimonials
Jeffrey: In reality, there should not have been any worry on my behalf
Having lived abroad from the US for 7 years on my own in counties that are not conducive to finding the type of ladies that I prefer I joined UaDreams in hopes of finding the lady of my dreams! I have always enjoyed and appreciated the culture and people of eastern Europe and I knew that eventually... and with a lot of patience... I would find the right lady for me!!
2 years and 2 months ago, I met a beautiful lady from Zaporozhye that absolutely swept me off my feet. We have been communicating since that time via letters and chats... taking our relationship one step a time to learn and know each other. Call it old fashioned, but we are both romantics... but yet reasonable... and knew that we wanted this relationship to grow and develop. There were a number of attempts to meet that did not transpire on account of work/travel situations, son it was finally this week that we met. I was nervous and concerned about our meeting, not about meeting my lady, but how everything would work out in Ukraine.
In reality, there should not have been any worry on my behalf. My interpreter/guide Artem met me at the airport and got me to the hotel for a good nights sleep before meeting my lady the next day. After my arrival at the agency, I finally met my lady that I had been dreaming of for so long!! She was everything I had hoped for and more... Over 2 years correspondence does have its benefits!! Her humor, laugh and smile draws you to her to want to know more, this is something that cannot always be translated, seen in chat or in photos.
My 7 days in Zaporozhye was the best holiday I have had in so, so many years and I owe this to my lady and Artem. While my lady can speak some English, she is not sure of her abilities (and also wanting to know exactly what I was saying) she preferred speaking in Russian.With Artem, if he did not exactly understand what I was trying to express, or if I did not understand something, we would take the time to make sure all was understood. It was also beneficial that Artem has translated almost all of our letters that we wrote, so her really did understood the feelings e had for each other.
Between my lady and Artem, they mapped out each day with the idea of my learning and knowing more about my ladies city and country. Of course this is very important if you have serious feelings for someone special to you. Our days and outings were amazing, including some silliness along the way.
This trip has been a dream... I met my lady and it was a greater experience that I could have ever asked for! It is with great thanks and appreciation to UaDreams that my lady and I have been able to achieve to wonderful relationship that we have created together!
As I leave Zaporozhye and Ukraine this evening, it is with a very sad heart that I will not be with my truly beautiful lady tomorrow! Bit I know that we will be communicating every day, knowing we will be together again soon.
If you have any preservation about coming to meet a woman you have met on UaDreams, you need to follow your dreams. Everyone here was helpful and wanted to assist you in finding your dream. Thank you for everything!!
P.S. After 7 days with Artem, my lady and I did want to kick him out...HEHEHE!!! Sometimes it does feel like a third wheel, but they are here to help you find your dream and they do a great job assisting you and helping you!!!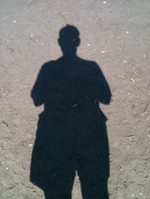 Jeffrey / USA
18-24 September 2016
trip to Zaporozhye
Show next random testimonials
Ronnie: I assure you that you must follow your dreams
This is to be my last day here in Kremenchug. And this trip by far, had been the time of my life. A couple, or even a few years ago, I had met this wonderful and amazing Princess online here at UaDreams. At first, as all are, I was a bit sceptical of this company or of their services rendered. Just as many Americans, or of any country for that matter. However as the story goes I had met her online here at UaDreams, and I had been in deep admiration of this girl from day one.
She has been the girl I have dreamed of ever since I was 5 years old, a very young boy. Well after exchange many many letters and almost a full year of video chats, I had finally decided to come to Ukraine and to meet this wonderful lady. Well upon arrival at the Kiev Airport, eventually my plane was late, I was greeted by my amazing interpreter Natasha and branch manager Eugene.
Both were very happy to see me and to take me to my destination hotel. Such an amazing experience both with the quality of services these nice people have provided to me. Everyone here was completely happy, and in good spirits to see me. Even all people I have run into, while walking around town, in restaurants and especially my hotel were all so very kind and courteous.
This place that I've visited, is truly like a home away from home. And everyone here is truly genuine.
My translator Natasha was very professional and captious, and could translate my true meaning and affection towards my lady, even much better than I could express myself towards her , it's simply amazing. I had purchased the extra dream date with the amazing flowers for our first night out, and I am sure glad that I did, as my lady hs enjoyed them fully and the smile on her face was to die for. The restaurants have had simply amazing food, and was really reasonable considering the amount of food and drink that we had received.
Despite any recent confusion that had arose in the Eastern and Crimea parts of Ukraine the complete rest of Ukraine has remained untouched. The people here are all kind, genuine, and personable. They are all looking out for my best interests, while I am here. A lot of people from my hometown had have bad things to say to me about why not to come here. But I assure you that you must follow your dreams, and to get out to enjoy this lovely country and wonderful people it holds. As well as such wonderful ladies here.
I had gone to the countryside to make a wonderful BBQ with my lady and she even brought some of her family members to meet with me. Everything went as planned and we had the time of our lives here. Words could never express the true meaning of love that I have for this country, these very grateful people, or for my dear lady here in Kremenchug.
The only thing I regret is coming back home and not planning enough time longer to spend here in such lovely country and with such a dear and very gorgeous lady. I'll come back to America now after not a long enough trip and I must tell you that I must come back very soon again, as this country and a lady still has kept my heart here in Kremenchug. I hope to come back very soon to retrieve it.
Ronnie USA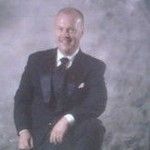 Ronnie / USA
18 May 2016
trip to Kremenchug
Michael: The trip far exceeded my expectations
Hello. First, let me thank you Elena (trip manager), for all of your help with my trip. Second, I wanted to write to tell you that I had a wonderful time in Kremenchug, and the employees were absolutely wonderful! Everyone was so helpful, and I would especially like to tell you how wonderful the translator, Tanya S., was. She spoke English perfectly, was a big help in getting around the town, and was just a really good person. She did a really good job, and should be commended.
The woman I met was also very nice, and we had a wonderful time. She made me feel very welcome, as did everyone that I met in Kremenchug. I would go back in a minute!
In all, the trip far exceeded my expectations, and not only would I recommend your agency to any of my friends, I would recommend a visit to Kremenchug in general to anyone I know looking for a new place to visit.
Thanks so much!
Michael
October 2007
Trip to Kremenchug
David: The country of friendly people
David
23 October 2007
Trip to Lutsk
Wayne: Ukraine is definately the land of Princesses
To the entire staff of Uadreams I give my sencire thanks and deep gratditude for the wonderful job you have done for the protection and safety of these increadible women and the complete support of me and all the other men who are here in search of their dreams. Ukraine is definately the land of Princesses, a land where Castles still stand and Princesses walk the streest, the land where Dragons breath fires of passion into each mans soul!! Great job Staff keep the dreams alive for all men around the world and Hopesalive for these Precious ladies. I congradulate all of you on your great work and to all the increadible Beautiful sencier inteligent women of Ukraine I wish each and every one of you True Happiness in the Arms of a well deserving man.
Wayne
July 2007
Paul: It far exceeded anything I may have thought to have experience!!
Hello !!I wish to first thank Elena (trip coordinator) for setting up my trip. It far exceeded anything I may have thought to have experience. I have been corresponding with two lovely ladys for seven months before my initial visit and I have to say that I am very satisfied that I did make the decision to visit. The ladys in the Ukraine are far more superior than any other lady I have ever experienced. Maybe this is my observation but it is my opinion. Even though my trip to Sumy was long to travel. It was very well worth the visit. Marina is a very Beautiful lovely lady and she really made my visit an outstanding visit. Oksana who was the translator was very helpful and she was very professional. I will be coming back to see how our relationship will grow. We continue our correspondence and I hope that soon I will be able to return.
Now my trip to Crimea was also very lovely. Diana was very Beautiful and full of spirit. Though we did not spend much time together, Allona the translator was a great host and showed me around the city of Simferopol. I will also return to Crimea and look forward to seeing more of the region. The accommodations at both cities were very nice and comfortable. Even though I did manage to burn my butt cheeks from the hot water faucet in the shower in Simferopol.
The people of Ukraine are very special people and are nothing I had imagined. When I return I hope to at least know some Russian so I can not feel so out of place not understanding anyone. I am very satisfied that I may have found that special someone. What I have to totally decide is which lovely ladies is her. I really did not expect both to be as lovely as they are. This is the toughest thing I have ever had to decide in my life. I truly recommend if you come. You have your mind made up. These ladys are so very real.Thanks again !!
Paul
July 2007
Trip to Sumy 4 days, Trip to Simferopol 4 days
Douglas: You are one of the best sites I have ever visited.
like your agency simply because you are one of the best sites I have ever visited. I hope to meet the best of mine.May God be with you for your continual hardwork.
Douglas
July 2007
Terry: I salute your staff and all the ladies from your agency
Hello to all staff of ; I want to tell your whole staff and especially ALL of the gorgeous ladies that I find each and everyone of them very beautiful and seductive. I cannot believe how they are all so extremely charming and lovely. Each and every lady looking for a tender and loving husband truly deserves to find a mate for life.
Every single lady whom I have exchanged letters with is by far the most beautiful woman in the world. Each has her own loveliness and charm. I want to marry each and everyone of them if I could. Each has her own qualities of beauty and intelligence. I adore them all. I am certainly interested in their intelligence and charm as well as their loveliness. i am still searching for my true love and i want her to gve me her love also.
I salute your staff and all the ladies from your agency. Please post this letter on your bulletin board in your offices for all to see and read of my dedication to everyone. with all sincerity and love,Terry S.

Terry
June 2007
Greg: I would like to say a few words about the wonderful staff at the Sumy office
On March 26 I returned from a week's stay in Sumy. The purpose of my trip was to visit a special lady, that I have been in correspondance with for some months. The lady and myself grew closer during my stay.We will do everything we can to make our relationship work and of course we both realise this will take time and patience. Neither my Lady or myself are rushing this but just taking things gradually and allowing our understanding to build naturally. So, we will see what will happen in the future. I would like to say a few words about the wonderful staff at the Sumy office.
Especially one of the interpreters/translators there, her name is Sveta. Sveta already was a good friend of my lady's and now I can honestly say she is my friend too.She is such a sweetheart and very helpful. Also, the office manager in sumy was also a great help.Her name is Lena and she has offered to help my lady and myself whenever we need assistance in the future and I know she is just a phone call away.Thank you Lena
Greg
April 2007
Trip to Sumy 7 days
Florin: Hello...
Those wemen you present here are not beautifull.......... They are simply gorgeous.... All of them!But there are two of them, who caught my attention...

Florin
April 2007
Chris: have found exceptional from any other sites on the internet
Honestly the only site I have found exceptional from any other sites on the internet.I can not coment on any trip but from what I have read from people who have visited I can even end up saying you operate a standard organisation and this will crave a room for more visitors in to your country.
Chris
April 2007
Hassan: Ukrainian women are the best in the world
As I think this site is the only iternational social clup.I request all good people to subscibe immedialty, but they aught to know the site.Thank you very much to the organizers and managers of this site
Hassan
April 2007
Bill: Hello...
I have been on the Internet looking for a wife now for nearly 4 years. During this time about 80 percent of the ladies that I met were scammers. All most all of them began to ask for money with in the first couple of correspondences I have met about. I have been using this site only about two months now and I really like the way that they have this site organized. Both persons on this site are protected from dishonest people. I like the way that they do this.
You have to go through people at the agency to correspond with the other member. There is no direct communication. The girl can not ask for money.The girls are also protected from meeting bad me as the men have to go through a criminal background Check before the man can meet with one of the women on the site. I did a report on internet dating sites theft for computer security course that I was taking. I learned in my research that internet dating site theft is a multi million dollar business.
I also learned that much of the time the lady that you think that you are talking with is really a man. Here on this site you will know for sure that you are dealing with a real woman by viewing her video recording. The agency staff encourages the girls to send snapshots of them and their family. I am a very happy camper her and recommend this site as a safe and secure site. I know that all of the women who I have come in contact with on this site are genuine. I also recommend this site because as far as I am concerned Ukrainian women are the best in the world
Bill
April 2007
Carlos: I would like to come again
Carlos
April 2007
Trip to Lutsk 7 days
Talaat: Thank you for all your efforts
Thank you for all your efforts to make a very good relations between people all around the world. I want to thank all your staff in every thing and for job they do to make this agency a successful one.
Talaat
April 2007
John: It was the beginning of beautiful relationship
John
March 2007
Visited Lutsk
Robert: I will return to my angel
Robert
February 2007
Trip to Lutsk 3 days
Bob: I liked the work off staff
Bob
February 2007
Trip to Lutsk 5 days
Randall: Thank...
The support center people always do an excellent job responding to any question, or concern, I have ever put to them. Outstanding efforts! Thank you
Randall
February 2007
Trip to Lutsk 9 days
Mohammed: Thank you a lot and take care
First of all thank you for all your efforts to make a very good relations between people all around the world. I want to thank all your staff in every thing and for job they do to make this agency a successful one. My dear I am very happy of my trip to your country and I feel that I am in the my home because of your interest and in your care of the people who come to make a serious relations and I want to thank you very much to prepare every thing for me from the first moment that I arrive to your country. My dear I feel that every one there is one of my family because of your good concord between the all staff of your agency.
My dear Alena your country is very beautiful and the people are so nice and your care is very good so I think that I will come another time to your country if the God wants . Any way I appreciate every thing and I am so happy and please thank for me every body who makes my trip is a successful one. I want to express for you the greetings of the seasons and happy Christmas and happy new year Thank you a lot and take care
Mohammed
January 2007
Trip to Lutsk 14 days
Jeff: Thank you Alex in the Simferopol office
I have a comment, not a question actually. I would like to tell the central office that I think Alex in the Simferopol office does an excellent job assisting members in Simferopol and in my opinion is the model Confidential Connections interface. I have visited the offices in Poltava, Sumy, Odessa, Xarkov and Simferopol, and so far I think Alex is offering the best service to CC members. I hope this information is helpful in assisting your company decide about promotions or bonuses.
Jeff
January 2007
Visited Simferopol, Sumy, Odessa and Poltava
Uadreams reviews
Average:
2054 UaDreams review(s)
Latest review 16 days ago