Dear Gentlemen, here we are happy to present you the testimonials of the members who have found their soulmates with help of our Marriage Making Agency.
Here they express their opinion, experience and suggestions for those who are looking for a second half in another country, as well as appreciation to the company and staff.
Please read our ladies' testimonials about UaDreams, reviews of our agency as well — they are also very happy to be with our agency! Some ladies' testimonials you can also find in How we take ladies photos.
We are so proud of what you, our dearest members,
are saying about us
Just look at these people and their sincere gratitude towards us. Each employee of our company invested a part of his or her efforts and talent, to help you to find your dream!
Show next random testimonials
Jeffrey: In reality, there should not have been any worry on my behalf
Having lived abroad from the US for 7 years on my own in counties that are not conducive to finding the type of ladies that I prefer I joined UaDreams in hopes of finding the lady of my dreams! I have always enjoyed and appreciated the culture and people of eastern Europe and I knew that eventually... and with a lot of patience... I would find the right lady for me!!
2 years and 2 months ago, I met a beautiful lady from Zaporozhye that absolutely swept me off my feet. We have been communicating since that time via letters and chats... taking our relationship one step a time to learn and know each other. Call it old fashioned, but we are both romantics... but yet reasonable... and knew that we wanted this relationship to grow and develop. There were a number of attempts to meet that did not transpire on account of work/travel situations, son it was finally this week that we met. I was nervous and concerned about our meeting, not about meeting my lady, but how everything would work out in Ukraine.
In reality, there should not have been any worry on my behalf. My interpreter/guide Artem met me at the airport and got me to the hotel for a good nights sleep before meeting my lady the next day. After my arrival at the agency, I finally met my lady that I had been dreaming of for so long!! She was everything I had hoped for and more... Over 2 years correspondence does have its benefits!! Her humor, laugh and smile draws you to her to want to know more, this is something that cannot always be translated, seen in chat or in photos.
My 7 days in Zaporozhye was the best holiday I have had in so, so many years and I owe this to my lady and Artem. While my lady can speak some English, she is not sure of her abilities (and also wanting to know exactly what I was saying) she preferred speaking in Russian.With Artem, if he did not exactly understand what I was trying to express, or if I did not understand something, we would take the time to make sure all was understood. It was also beneficial that Artem has translated almost all of our letters that we wrote, so her really did understood the feelings e had for each other.
Between my lady and Artem, they mapped out each day with the idea of my learning and knowing more about my ladies city and country. Of course this is very important if you have serious feelings for someone special to you. Our days and outings were amazing, including some silliness along the way.
This trip has been a dream... I met my lady and it was a greater experience that I could have ever asked for! It is with great thanks and appreciation to UaDreams that my lady and I have been able to achieve to wonderful relationship that we have created together!
As I leave Zaporozhye and Ukraine this evening, it is with a very sad heart that I will not be with my truly beautiful lady tomorrow! Bit I know that we will be communicating every day, knowing we will be together again soon.
If you have any preservation about coming to meet a woman you have met on UaDreams, you need to follow your dreams. Everyone here was helpful and wanted to assist you in finding your dream. Thank you for everything!!
P.S. After 7 days with Artem, my lady and I did want to kick him out...HEHEHE!!! Sometimes it does feel like a third wheel, but they are here to help you find your dream and they do a great job assisting you and helping you!!!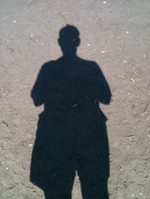 Jeffrey / USA
18-24 September 2016
trip to Zaporozhye
Show next random testimonials
Robert: I have only positive thoughts from my visit
Dear Sirs
I must apologise for the delay in writing to you sooner but, thank you very much for your help and support with my visit to Cherkassy.
I had not realised that the office shut so early as there seems to be many people chatting and needing translations.
However, I must thank the branch and the Translator for waiting on me and my significantly delayed arrival. It was confusing travel with many confused messages from the airport and airline but, we eventually took off at 09:00 GMT (11:00 Ukraine Time) arriving in Kiev at about 14:30. After passing through passport control and customs, I was on the road to Cherkassy but with an expected arrival of approximately 18:00. I phone the office and, the translator was very accommodating and we arranged a meeting for 18:30.
This occurred and, although there was some nervousness on mine and the ladies side, the Translator helped for the hour, calming all down. She was extremely accommodating and understand and, I would like you to please extend my thanks to the Cherkassy branch and, especially to the Translator for accommodating me.
I carried on with my stay using the options I had chosen but, none of this could have happened, had it not been for the introduction through your agency and, the support for our first meeting.
I felt that the meeting was a great success, especially when I compare this to the first meeting I had in Nikolayev all those years ago.
The translator had hoped that she could take a photo of the both of us but, I declined as, with all the problems and delays with travel, I was not really in as much of a presentable state as I would have liked for such a photo. I had promised your Translator that I would prepare a statement before I left and pop in for a photo but, I wanted to make the best of the time I had, which was limited and left Cherkassy a little earlier to get to Kiev and have a short tour there. Between myself and my lady, we will choose a good photo and send this to the agency. Either she will do this or, I will send to you by e-mail.
I will say, that I was very happy with the help and support you have given as an agency and once again state clearly that the Cherkassy Branch were very accommodating and supportive.
Now, I have only positive thoughts from my visit and plan to continue my contact with my lady and see how things progress over the next few months with a planned visit within the next couple of months.
Once again thank you for your help, support and patience.
Sincere regards,
Robert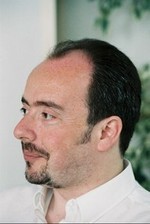 Robert / United Kingdom
14 December 2016
trip to Cherkassy
Latest and fresh testimonials date by date
Hüseyin: Congratulation
I am very pleased with your esteemed UaDreams team, your work, perhaps thanks to you, I will find here the woman I want to marry. For this reason, I already celebrate your Christmas holiday, your new year, with all my best wishes! thank you for everything, your whole team is doing a wonderful, very nice job! endless congratulations! Huseyin from Turkey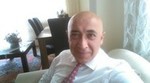 Hüseyin / Turkey
29 December 2017
Peter: A happy, happy new year 2018!
Hello, dear Dream Team,
I wish you a happy, happy new year 2018 and stay the way you are!
Your Peter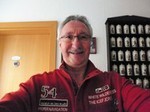 Peter / Germany
29 December 2017
Robbie: Merry Christmas, enjoy holidays and snow!!
Wish everybody in Ukraine blessed, very safe/very healthy Christmas from USA 2 Ukraine and also let all ladies here of my greetings, please? Lord God Jesus Christ is reason 4the season, my sweet dear comrades. Merry Christmas, enjoy holidays and snow!!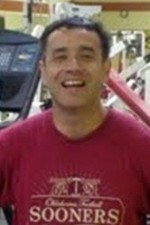 Robbie / USA
28 December 2017
Dwayne: Merry Christmas!
Hey Guys, just dropping a line to say Merry Christmas. Hop you have a wonderful holiday season... and thank you so much for helping us :)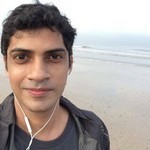 Dwayne / India
28 December 2017
Andres: Una feliz navidad a todos ustedes!
Muy buenos días me complace saludarlos y estoy feliz de haber conocido este sitio uadreams tienen buen servicio y mujeres muy hermosas así mismo desearles una feliz navidad a todos ustedes y que sus deseos se hagan realidad.
Hello, I am very glad to congratulate you and I am happy to know this site, uadreams provides a good service and women are very beautiful, I also wish you all a Merry Christmas and may your dreams come true.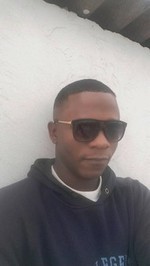 Andres / Colombia
28 December 2017
Trevor: Once again a delightful visit to Kremenchug
Once again a delightful visit to Kremenchug made all the easier by the supreme attenion afforded by Yuliya my translator from the agency. It was wonderful to see the lady again and we seem to get on so well together and I look forward to many more visits with her. Thanks for another great time.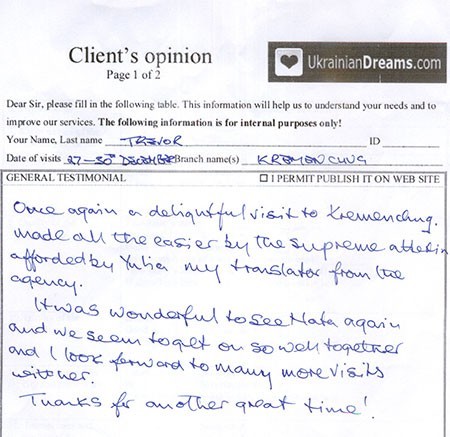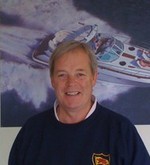 Trevor / United Kingdom
27-30 December 2017
trip to Kremenchug
Per-Fredrik: I had a very nice dinner
Visiting a lady in Sumy from 27th December to 2nd January.
I met the lady and translator at the agency before we all went to my flat. This is my first time in a flat and it game me the opportunity to cook for the lady. She also cooked for me. We went out walking in several shopping centre, had coffee and I bought small presents to the last evening. I had a very nice dinner with her sister and sister's husband.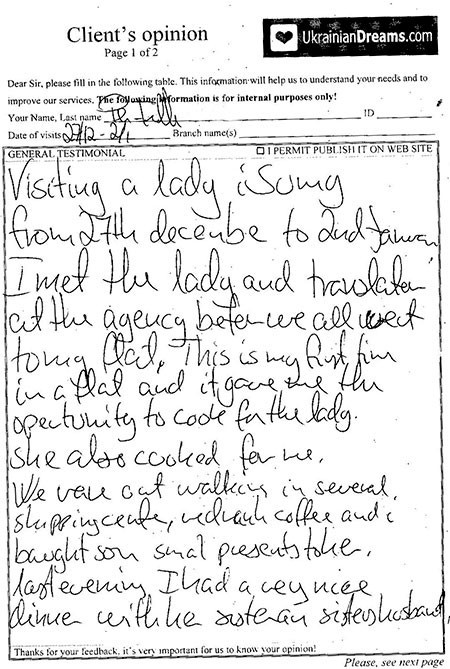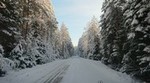 Per-Fredrik / Norway
27 Dec. — 2 Jan. 2018
trip to Sumy
Boris: Funny and very informative
Elena was an amazing translator. She was funny and very informative. I would definitely recommend her for any translations in the future. Sincerely Boris.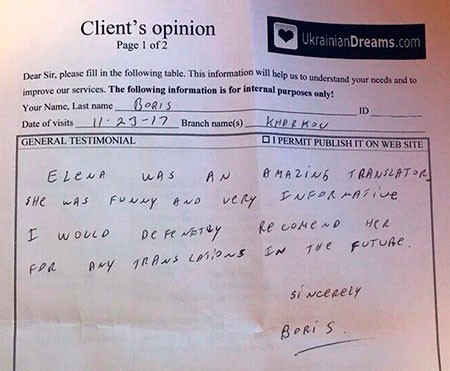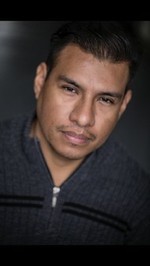 Boris / USA
23 November 2017
trip to Kharkiv
Marc: Some kind of harmony and being-well feeling
I like almost everything! Nice and friendly translators!
A very good translation service, some kind of harmony and being-well feeling. All people of the Branch office were kindly and very helpful and nice.
It is the second day, the lady wanted to need the translator (for her comfort), and I must and go only say one word — excellent!
I have never thought, that it would be like this, cause you have heard about many fakes, but UaDreams, is real, and helpful, excellent handling and translation!
Thank you for being there!
To help me to find my GIRL!!!
Thank you for everything!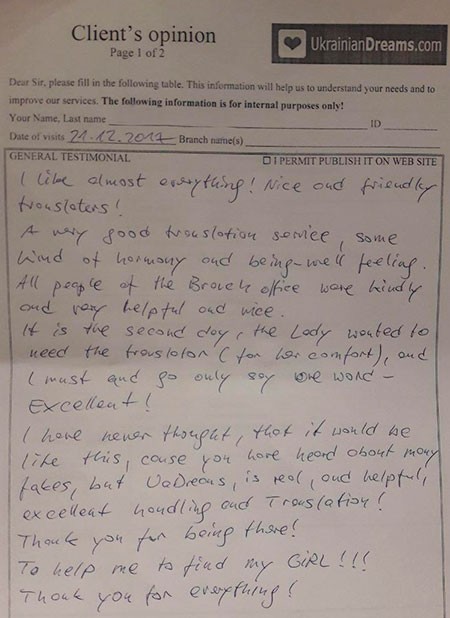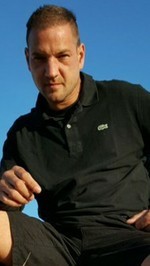 Marc / Germany
21 December 2017
trip to Ivano-Frankovsk
Edward: They work with me every step of the way
I am very happy with the service that I received. They work with me every step of the way. The agency even felt bad that I had problems with my flight and they work with me every step of the way and the lady was less shy than me and my interpreter was absolutely wonderful. We found a nice place to eat and I thought the meeting went well with the lady and the city is amazing. I will come here again if the lady chooses to see me. I like to thank the agency for helping me see this dream come. True thank sincerely. Edward
— Okay, your name?
— Edward.
— Edward, where you come from?
— Chicago, IL. USA.
— How do you find Ukraine?
— Very beautiful.
— You came here for long?
— Yes.
— Did you enjoy your trip?
— Yes, I did.
— Did you come here with the help of UaDreams or... how did you get here?
— To look for my dreams.
— Okay, was it difficult for you to get here? Is this your first stay?
— It's my first stay and it wasn't difficult.
— How do you rate agency's work?
— If it's one to ten, ten. They helped me up with everything I needed.
— If you get a chance to get back to Ukraine again, would you use agency's services?
— Yes, I will. I would use UA.
— Okay, thank you.
— Welcome!
— How do you think agency's work? Is there anything you liked or... maybe something didn't?
— It had everything I was looking for. I mean with the support helped me actually with my trip Worked out really well. I didn't do anything. Going well.
— How do you find Ukraine and people in Ukraine?
— Very laid back and relaxing. It's very comfortable environment.
— And what about atmosphere in Ukraine... like we have... do you feel any kind of tension?
— Not at all. Very hospitable.
— Thank you a lot!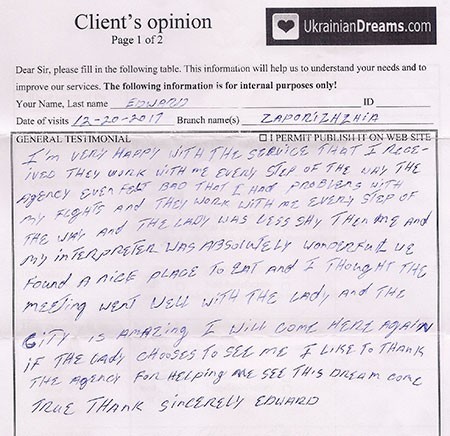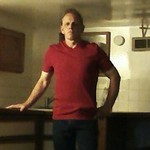 Edward / USA
20 December 2017
trip to Zaporozhye
Tambrin: There us no scams here
All was as made by UaDreams.
I finally believe that there are services available for us westerners.
There us no scams here.
Now I believe I was here.
— Hi! Can you tell me something about your trip? Few words.
— Few words? A very nice trip... very long.
— Did you like the translation services?
— Yeah, they were very good and a girl was very good too.
— Thank you so much.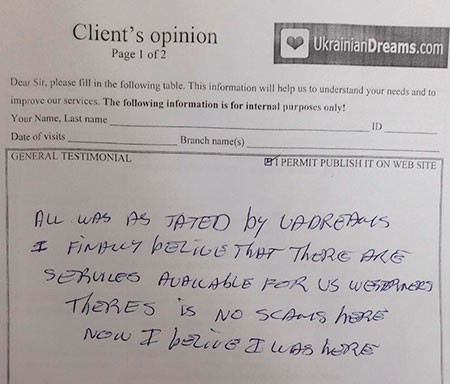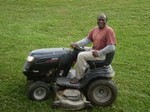 Tambrin / Canada
19 December 2017
trip to Ivano-Frankovsk
Francisco: You guys doing a very good job
Tatiana was a very good translator, very pleasant and polite. I really appreciate her services. Very nice lady. You guys doing a very good job.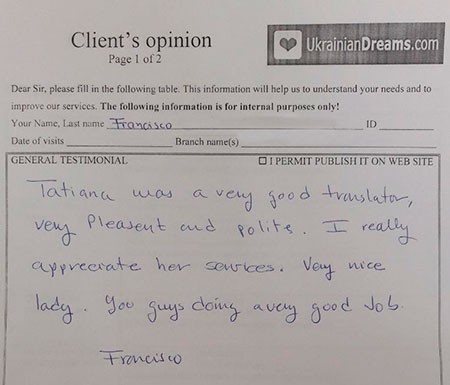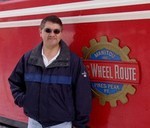 Francisco / USA
16 December 2017
trip to Ivano-Frankovsk
Ronnie: It was a very nice trip
I meet my lady and her manager Irina. We went for a dinner at Buddah Bar Kyiv and spend time for a few hours to understand each other. Irina was very friendly and focus from the beginning to explain theory for translation skills.
We later went to the big shopping mall to hang around in the Dreamtown. We back after short visit to Hilton Kyiv. They left to my lady's sister apartments to spend night.
They back at 10.30 to Hilton and we had coffee together. It was a short trip and I like their company.
It was a very nice trip — it could be more comfortable if my lady can speak English even primary level. I discuses with Irina that she might need some extra language class for a better communication for the future.
My best wishes, Ronnie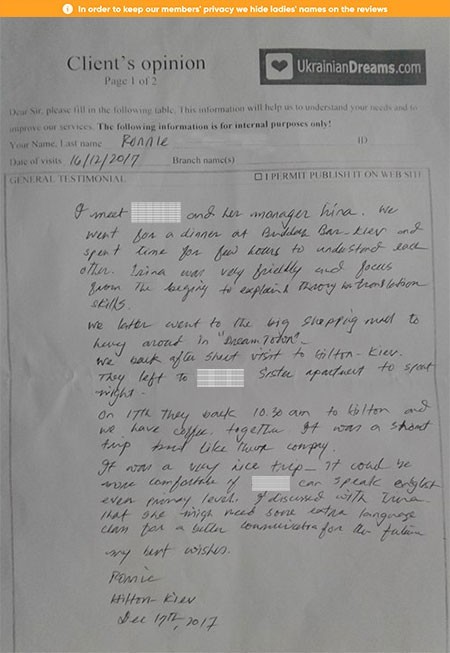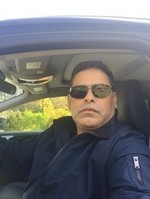 Ronnie / USA
16 December 2017
trip to Rovno
Rhett: I could not have wished for better services
Wonderful time!
Olia was best translator and friend! She helped with everything!
We had great time at Bukovel. I could not have wished for better services.
Thank you for everything you have done to facilitate this meeting with my lady.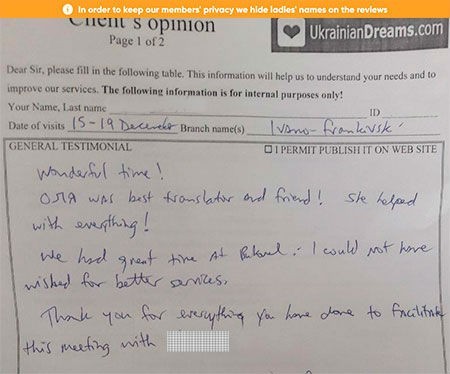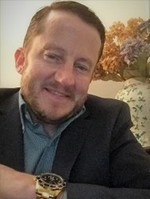 Rhett / USA
15-19 December 2017
trip to Ivano-Frankovsk
Simon: The lady I met was charming, intelligent and extremely beautiful!
Having reached the end of my visit to Poltava, I am more than happy to write a recommendation for the fine service I was given by the branch of Ua Dreams and its representative Natalya was both my office contact and interpreter doing the course of my trip and she was very friendly, helpful and attentive. She made things very easy for me and even assisted with buying me a local SIM card for my phone to stop me incurring a massive phone bill on my UK sim!
The lady I met was charming, intelligent and extremely beautiful! We had many good times, lots of laughs and ate in some of Poltava's finest establishments. I was very pleased with the value for money you get in the Ukraine!
I will definitely be coming back and will call in to say hello when I do!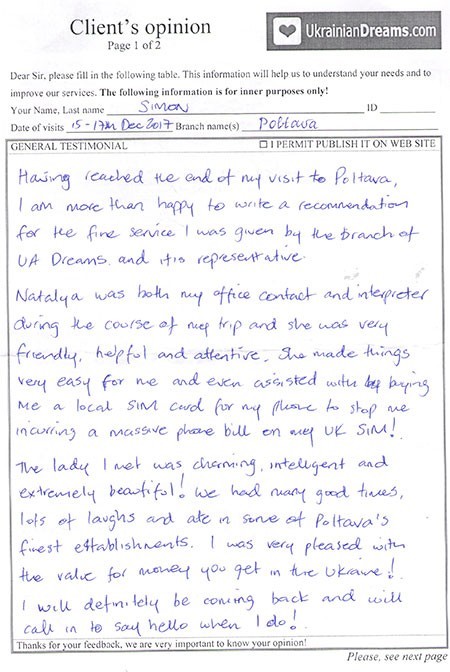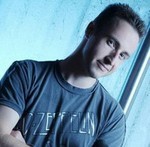 Simon / United Kingdom
15-17 December 2017
trip to Poltava
Steve: Very positive meeting
Very enjoyable meeting with my very special lady "Monkey", with Leyla making the connection possible for the times with the English language was too difficult. Very positive meeting and my expectations were exceeded and hope this will lead to greater things in my future relationships with. Thank you to Leyla for being there for this time.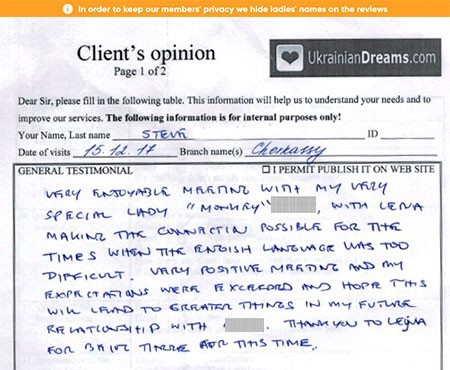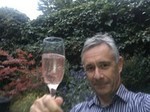 Steve / Belgium
15 December 2017
trip to Cherkassy
Kjell: I had terrific translation service and lady
I have very good impression about meeting 13th December with my lady in Kiev branch. I had terrific translation service and lady.
Supervise with all experience I had in the best way. Tatiana helped with translation perfect but my lady spoke quite good English as well.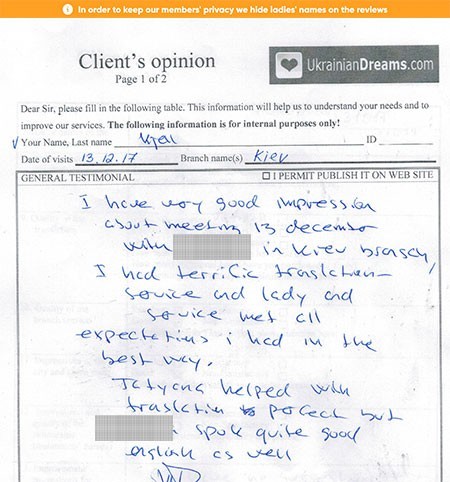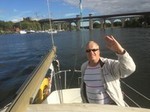 Kjell / Sweden
13 December 2017
trip to Kiev
Andy: Lady and I had good conversation
Lady and I had good conversation, very meaningful stories about family. Nazar's auditory memory continues to impress! Lady and I exchanged personal information and she would like to meet again.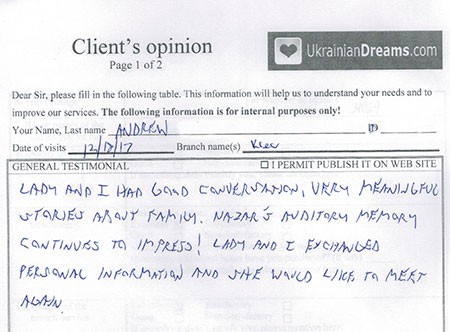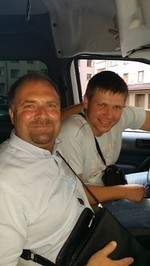 Andy / USA
12 December 2017
trip to Kiev
Per-Fredrik: The translator is very good
Second meeting with the lady. Went to the shopping centre for coffee and talk. Stayed at the centre because of the rain outside. Walked around with the lady and her son, had a simple lunch at the shopping centre.
Bought soon food in the shop, went to the lady's apartment with the translator for homemade dinner prepared together with 2 ladies.
The translator is very good and very comfortable to be together with.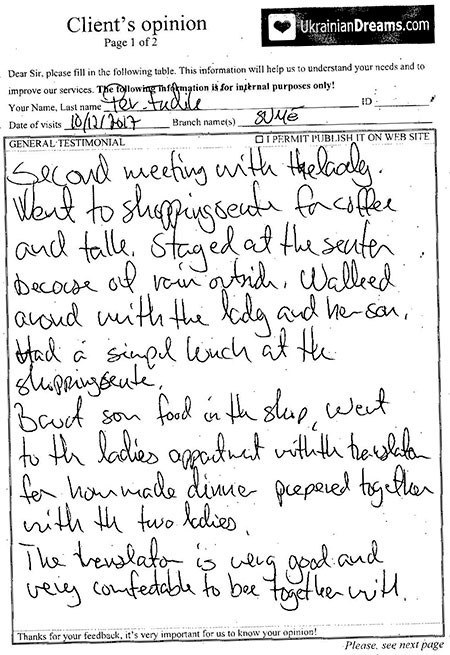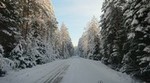 Per-Fredrik / Norway
10 December 2017
trip to Sumy
Marcell: Ukraine is a hidden treasure
I had my worries before traveling to Ukraine. I decided to visit after a few weeks of letters and chat with a wonderful girl. Because my visit was so sudden, I organized most of my travel, I drove myself to Lutsk. (I only recommend that for experienced drivers).
I did not feel comfortable with the idea of a translator present, but after a short time I was proven wrong. My translator/guide Elena was professional, pleasant company. She made my time with my lady a wonderful experience. I already gained much more from this visit, than I anticipated, Ukraine is a hidden treasure. I am hopeful for the future with my lady. I will definitely visit Ukraine again!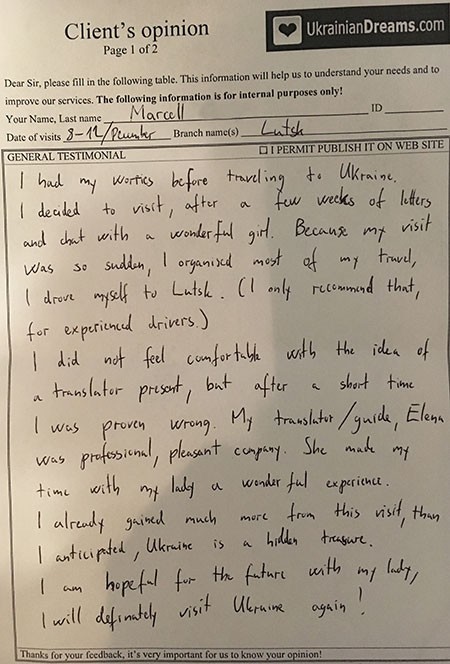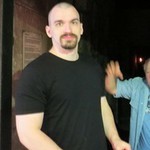 Marcell / Denmark
8-12 December 2017
trip to Lutsk
Miguel: They are serious and do a great job
I can recommend the agency UaDreams. They are serious and do a great job.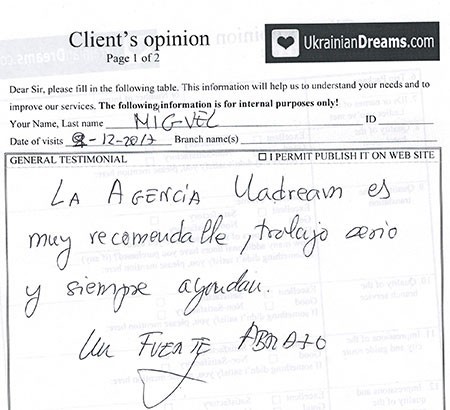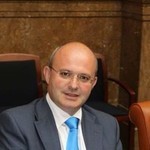 Miguel / Spain
8 December 2017
trip to Odessa
Earl: I do plan on coming back and I know who to ask for
What an awesome time I have had here. The city was great and the translator truly made me feel at home with everything. My lady and I had a great time due to her help. I do plan on coming back and I know who to ask for. Thanks again for all of the help of bringing me and my lady together. Best wishes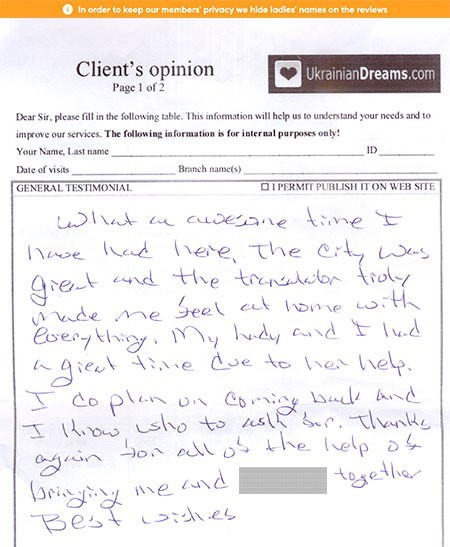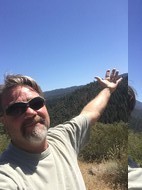 Earl / USA
7 December 2017
trip to Kremenchug
Steve: Very soon I will return to Sumy
My second trip to Sumy.
I am satisfied with my trip. I met my beautiful lady.
I want to thank to Jane for all the help and time she gave us.
And very soon I will return to Sumy.
Thank you!
This is my second trip to Ukraine. And I enjoyed as much as I did on the first trip. I came to see my favorite girl and spent a lot of time with her and the interpreter Jane, marvelous job and I will be available to communicate and hope to come back to Ukraine very soon. We are planning the trip early in the next year. Thank you.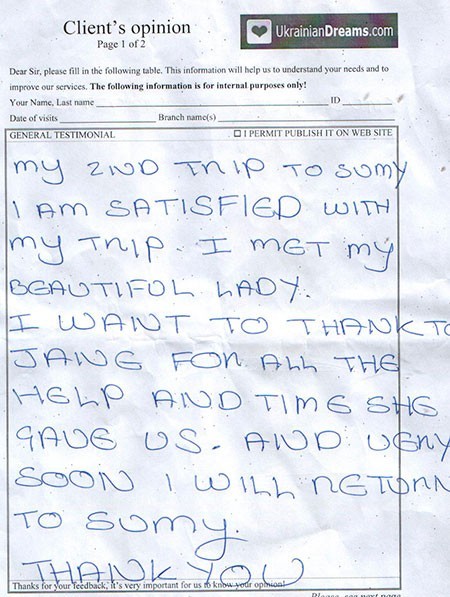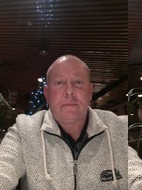 Steve / United Kingdom
6 December 2017
trip to Sumy
Mark: Love. To be or not to be?
Love. To be or not to be? That is always the question, isn't it? I am a long time client of the Agency, with many trips to Ukraine, and many meetings behind me. I suppose success of the heart heart is not so easy achieved. However, my lady might be the one. But, of course, only time will tell. Everything comes in small steps.
Although I have been to many cities and villages of Ukraine, this is my first trip to Rivne. It is another beautiful city, rich in history and culture. The lady is lovely, and if our continued conversation after the meeting is good, then certainly, I will be returning.
My translator Irina is splendid! She takes care about me, has show me many of the local sites, and is doing an outstanding job relaying the conversation between the lady and myself.
A successful meeting and possibly the start of something special.
Today I find myself in Rivne, I have had another very enjoyable and a pleasant meeting with a young lady. Visited another beautiful city of Ukraine, rich in culture, in history, very interesting to see. I am hoping that the relationship with young lady that I am meeting will be pleasant and we will continue the conversation after this meeting. Today I hope for some surprises perhaps.
And Rivne may belong to my return visit next... we shall see. My thanks to Irina for her ongoing support and helping communication with the young lady who does not speak very much English, transferring our thoughts in worlds to one another. I am having a very pleasant time.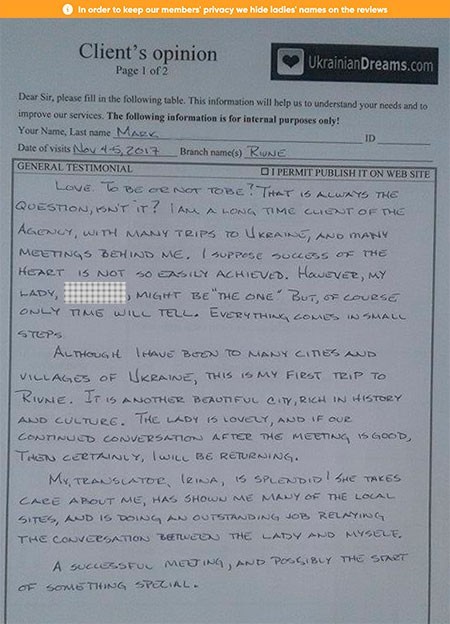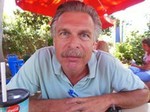 Mark / USA
4-5 November 2017
trip to Rovno
Peter: Very good
Very good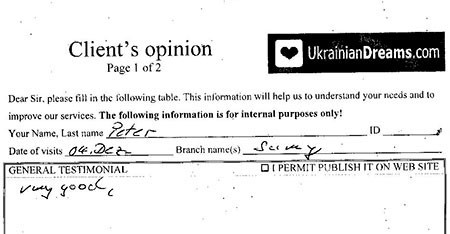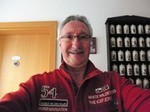 Peter / Germany
4 December 2017
trip to Sumy