Testimonials & reviews
Dear Gentlemen, here we are happy to present you the testimonials of the members who have found their soulmates with help of our Agency.
Here they express their opinion, experience and suggestions for those who are looking for a second half in another country, as well as appreciation to the company and staff.
Please read our ladies' testimonials about UaDreams, reviews of our agency as well — they are also very happy to be with our agency! Some ladies' testimonials you can also find in How we take our ladies photos.
We are so proud of what you, our dearest members, are saying about us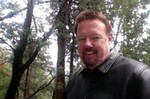 Dave / USA
20 April 2016
trip to Sumy
Dave: I must give Yana an excellent review
I must give Yana an excellent review. Her translating ability and knowledge was very, very good. What was even better than her great translation service was that she was also genuinely and personally concerned about the welfare happiness, and success for the meeting between the lady and I.
She also provided a lot of extra services and did them very well. For example, I wanted to buy a gift for the little boy for the lady I was seeing. So she met me at the agency, took me personally to the toy store, and she took her time, and was very helpful in looking for the best gift possible, but also being concerned about the cost of the gift, so I did not over spend.
She also handled the logistic of the arranging a picnic for my lady and her family and I, when included her 3 sons.This included finding a beautiful place and making reservation, purchasing the food, transportation to the site and preparation of the food.
She even with her own money purchased a device in which to hold the food for grilling. A very good time was had by everyone and it was all thanks to her. So, she is very skilled at what she does as I know it is much harder to translate when there are 3 extra people.
So in summary, I'm sure that there are a lot of translators that are good translators as far as their technical skills and then knowledge of the 2 languages.
But with Yana you only have a very good translator with excellent skills for translating letters and speech, you also have a very personable, friendly, helpful, resourceful person that taken great pride in her word and seems genuinely interested and hopeful that the couple she is translated for, will be happy and able to develop a happy relationship.
I'm hopeful that my lady and I will develop a successful relationship, and that I never again will need the service of a translator. But if some reason I did, I would hope it would be Yana, because I do not think anyone could do a better job then she did.

Leave testimonial about UaDreams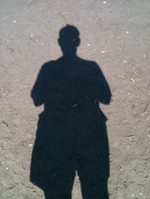 Jeffrey / USA
18-24 September 2016
trip to Zaporozhye
Jeffrey: In reality, there should not have been any worry on my behalf
Having lived abroad from the US for 7 years on my own in counties that are not conducive to finding the type of ladies that I prefer I joined UaDreams in hopes of finding the lady of my dreams! I have always enjoyed and appreciated the culture and people of eastern Europe and I knew that eventually... and with a lot of patience... I would find the right lady for me!!
2 years and 2 months ago, I met a beautiful lady from Zaporozhye that absolutely swept me off my feet. We have been communicating since that time via letters and chats... taking our relationship one step a time to learn and know each other. Call it old fashioned, but we are both romantics... but yet reasonable... and knew that we wanted this relationship to grow and develop. There were a number of attempts to meet that did not transpire on account of work/travel situations, son it was finally this week that we met. I was nervous and concerned about our meeting, not about meeting my lady, but how everything would work out in Ukraine.
In reality, there should not have been any worry on my behalf. My interpreter/guide Artem met me at the airport and got me to the hotel for a good nights sleep before meeting my lady the next day. After my arrival at the agency, I finally met my lady that I had been dreaming of for so long!! She was everything I had hoped for and more... Over 2 years correspondence does have its benefits!! Her humor, laugh and smile draws you to her to want to know more, this is something that cannot always be translated, seen in chat or in photos.
My 7 days in Zaporozhye was the best holiday I have had in so, so many years and I owe this to my lady and Artem. While my lady can speak some English, she is not sure of her abilities (and also wanting to know exactly what I was saying) she preferred speaking in Russian.With Artem, if he did not exactly understand what I was trying to express, or if I did not understand something, we would take the time to make sure all was understood. It was also beneficial that Artem has translated almost all of our letters that we wrote, so her really did understood the feelings e had for each other.
Between my lady and Artem, they mapped out each day with the idea of my learning and knowing more about my ladies city and country. Of course this is very important if you have serious feelings for someone special to you. Our days and outings were amazing, including some silliness along the way.
This trip has been a dream... I met my lady and it was a greater experience that I could have ever asked for! It is with great thanks and appreciation to UaDreams that my lady and I have been able to achieve to wonderful relationship that we have created together!
As I leave Zaporozhye and Ukraine this evening, it is with a very sad heart that I will not be with my truly beautiful lady tomorrow! Bit I know that we will be communicating every day, knowing we will be together again soon.
If you have any preservation about coming to meet a woman you have met on UaDreams, you need to follow your dreams. Everyone here was helpful and wanted to assist you in finding your dream. Thank you for everything!!
P.S. After 7 days with Artem, my lady and I did want to kick him out...HEHEHE!!! Sometimes it does feel like a third wheel, but they are here to help you find your dream and they do a great job assisting you and helping you!!!

See what our clients say
Margo, 20

Maryna, 22

Tanechka, 29

Zoriana, 31

Marisha, 25

Svetlana, 38

Diana, 21

Yana, 23

Vlada, 20

Julianna, 27

Olya, 30

Nata, 36

Olga, 22

Julie, 29

Irynka, 26

Lily, 26

Nastya, 22

Anna, 23

Kvita, 24

Anastasia, 22
More 900+ ladies
Support questions
Support: Good evening, Ronnie!
Any problems?
You: Hello, You have russian marriage .com