Show next random testimonials
Simon: I love being there
Hi!
Wow, I really do not know where to start...
My experience with UaDreams has been amazing, from the very beginning. I quickly met a wonderful lady and we got on so well, right from the start. It was hard to imagine that this was possible, especially as there are so many stories about scams on the internet.
I felt that I was able to put my trust in UaDreams and after a few months I decided to come to Ukraine to meet my lady. Wow! All of my hopes and dreams were realised immediately.
Ukraine is full of the most genuine and caring people in the world. I have travelled to many countries, but I am yet to find other country like Ukraine. I love being there. Our translator Katya is a wonderful lady too and made sure that I was completely satisfied with my experience every day. I felt like I had the royal treatment.
Since our first meeting, my girlfriend and I have been in contact with each other every day, throughout the day. I have also visited Ukraine again and spent more time with my girlfriend and her daughter.
We are now planning our future together, so watch this space!
Thank you so much for all of your help, hard work and commitment. It is truly appreciated and impossible to tell you how much it means to both of us.
Take care,
Simon
Yes, you are more than welcome to publish any of my testimonials that I have written, including the original feedback that I wrote at the end of my first visit to Nikolaev. I hope our story will encourage other people to find their soulmate through your agency.
Thank you so much again!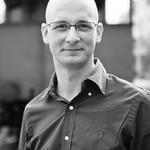 Simon / United Kingdom
21 August 2017
trip to Nikolaev