Show next random testimonials
Phillip: UaDreams decided to refund 100% of my package
I have been a good customer of UaDreams.com for several years and the service has always been very professional and efficient.
Recently, I decided to reserve a trip package. Unfortunately with recent terrible explosion in West, Texas that damaged a friends home I had to cancel my package. The cancelation was 30 days before my arrival date so I knew I would lose 50% of my package money.
I asked UaDreams to cancel but I did not tell them the reason for canceling. UaDreams handled my cancelation very professionally and inquired about the reason for canceling.
When I supplied the reason, UaDreams decided to refund 100% of my package less the administrative fee. To me this was more than fair and honest. UaDreams demonstrated a very professional and ethical business practice. In my experience, UaDreams customer support makes them a very respected company and in the future I will definitely use there services.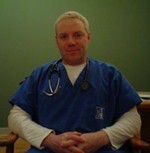 Phillip / USA
5 May 2013