Show next random testimonials
Enrico: I could see the stars sparkling in her eyes
About meine Lady and me...
It's so difficult for now to say more as in my thoughts.
It was on a day in October, as I see her for the first time on this site here. And I believe I was fallen down to her even in this first moment. We had written so much letters, talked about our past, our dreams and wishes too.
And now I'm here in Kharkiv in only one reason. I wanted to see her, to get to know her in real. Yes, I believe she is exact this so wonderful woman who I had made my picture of her in my thoughts before. We had meet and I had wish the world would be stay still for some moments, but the time goes. We was walking in the city, sit in the cafe, had evening meal in a pizzeria and breakfast in my apartment. We had a slow dance in the club.
Today is Monday already and she is working now. In the evening we will meet together, the last real for this year, and I hope I could see the stars sparkling in her eyes. I decided to close my account on this site, because I had found the one I'm looking for. And in my thoughts, I hope she will do the same and we will have our future conversation in private way and see each other soon. Big thanks to Victoriya for her translation and assistance in usual things, when can be difficult for a man from abroad in this so exciting city.
With my thanks and best regards,
Enrico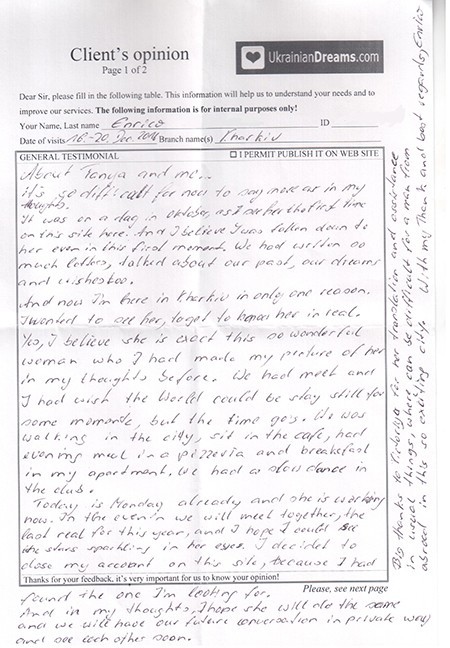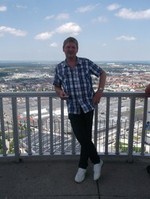 Enrico / Germany
12 December 2016
trip to Kharkiv