Testimonials & reviews
Dear Gentlemen, here we are happy to present you the testimonials of the members who have found their soulmates with help of our Agency.
Here they express their opinion, experience and suggestions for those who are looking for a second half in another country, as well as appreciation to the company and staff.
Please read our ladies' testimonials about UaDreams, reviews of our agency as well — they are also very happy to be with our agency! Some ladies' testimonials you can also find in How we take our ladies photos.
We are so proud of what you, our dearest members, are saying about us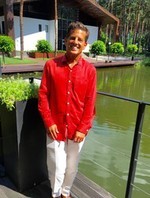 Tim / USA
27 October 2015
trip to Kiev, Nikolaev, Poltava
Tim: Being completely honest, I did not want to leave Ukraine
I thank UaDreams dearly for all of their help during my latest 3 week trip to Ukraine. My lady's translator (from Nikolaev), Natali, was again wonderful (and a great singer!), and I greatly appreciated their long 11 hour travel by train to meet with me for a glorious week in Kiev. I am glad that I was able to get them a room in one of the most glorious hotels in Kiev. In Poltava a lady again, was wonderful and I again had a lovely visit with another lady. Without a doubt in my mind, the better the translator, the better the dates. The translator Marina in Poltava was wonderful and ended my trip to Poltava smiling. The translator Elena in Kiev was equally as wonderful as we turned a planned few hour date into a near all night evening of fun, that was substantially greater than we both had anticipated. It was one of those "wow" moments in life we dream about.
Though I had some sad moments with relationship decisions, I also had incredible happy moments. I mostly thank Irina in Poltava for getting me an incredible apartment to stay, and moving me to another apartment when water was being shut off to the building for several hours. Though the water shut off was not a concern for me, it was for Irina and I can not thank her enough and I regret not going to the agency and thanking her in person.
Obviously, Kate has been the most incredible trip coordinator, again. It is exciting to come to Ukraine where the food and the ladies are the best in world. I only wish you had an agency in Lviv, where I stayed for a week. Ahhhhh, I love Lviv…though it was sad to be there alone. Can I marry a city?
I don't know what will happen, in the long run with any of the ladies in Ukraine, but I can definitely say that my 2 trips there are 2 of the best trips of my life. Being completely honest, I did not want to leave Ukraine. That is how comfortable and happy I was in my trip. I feel more relaxed in Ukraine than I do in my hometown in America. I don't know what that means, but it means something special. That statement says something special about Ukraine and about UaDreams. I learned to read in Russian, but I forgot to learn Ukrainian in Lviv. Oooops.
Having been to Kharkiv, Poltava, Cherkassky, Nikolaev, Odessa, Kiev, and Lviv, I found out that I know more about Ukraine than most of the ladies I met. Does this make me Ukrainian? Hah
Thank you from deep within my heart. 1000 air kisses to all.
Tim
Leave testimonial about UaDreams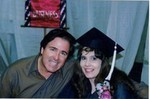 Steven / USA
5 July 2017
Steven: Impressions of the UaDreams video slide show
I wish to thank you and your Tech Staff for a wonderful job on my new video. I never had any doubts that your Tech Staff would, once again, do an amazing and superlative job for me.
You were so conscientious about my wishes and you, again, fulfilled them completely. It is a small project but was magnificently done.
My supreme compliments to your video Tech Staff! They are awesome and I will do another soon!
Sincerely Amazed, again!
Steven
On-line "dating" is oft "misunderstood" by those whom have never used it. However, it is one of the best if not the best ways to get to know another human being's "inner-world". There are not "physical distractions", initially, as there certainly are in "conventional dating". It is a unique and very effective way to meet your potential "Split-Apart" as Plato so eloquently described. I know that I will meet mine at UaDreams because I believe in what you do and I believe in you.
Many, many, Thanks for years of excellent service, advise and council!
Sincerely Yours,
Steven
See what our clients say
Svitlana, 25

Nadya, 22

Dariya, 23

Natalia, 42

Tanya, 33

Alyona, 33

Darina, 25

Maria, 19

Di, 18

Svitlana, 25

Alyona, 32

Kvita, 24

Anzhelika, 21

Slava, 26

Masha, 29

Victoria, 22

Anastasia, 25
More 900+ ladies
Support questions
Support: Good morning, Kyle!
All ears.
You: Goodevening, Tell me where to find chat video women