Show next random testimonials
Phil: There was nothing hidden from me
[I] Was very skeptical of online dating service. When I did search on google saw good and bad, but the bad was not at all bad. When I got here, agency picked me up at airport and got me to the hotel with no problems and made sure everything was good before driver left.
Everything was as the agency stated. There was nothing hidden from me. Translator was very good and enjoyed every minute of my visit. The choices of restaurants were very good. This is my first time abroad and I would do it again. I feel very safe and comfortable with this agency. If you have doubts, you shouldn't! The agency is one of the best I have found and very pleasant with everything.
All the negative comments that come up when you search this agency is from men that want everything for free. Companies can't stay in business if everything is for free! Prices are reasonable. I would recommend this agency to anyone that asks me. Thanks again for for your services and help.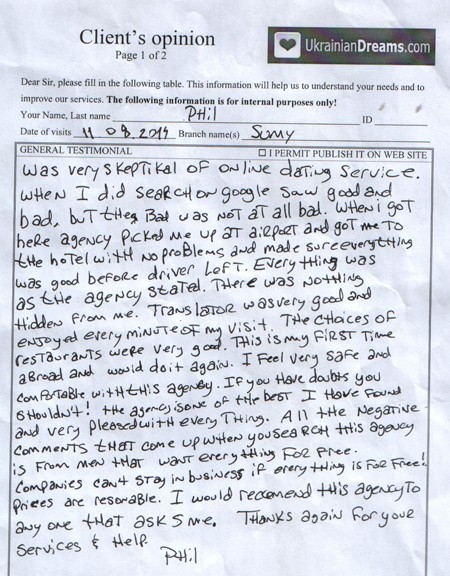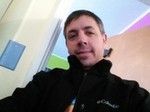 Phil / USA
11 August 2014
trip to Sumy