Show next random testimonials
Walter: I had amazing and gratifying experiences in all my travels!
My last trip to Rivne was very successful in all areas.
I would like to thank this opportunity to thank for the perfecten service from the agency. Everything was uniquely prepared, I had with Olga, a really sensitive and attentive Translator. She knew how quickly the voltages of a first meeting to resolve and gave me the feeling of being always been there. 
At this point I want to emphasize that I had this feeling in all my travels and all translators. I would like to congratulate you and encourage you to continue this good work and service so professional to lead on.
As you know I have so done some travel, and I had amazing and gratifying experiences in all my travels. 
But now I have found a Lady what has captured already in the chat and then the real meetings, my heart by storm. It's still hard for me to believe that I should just be lucky but I'll take this gift that has been made possible by your service, gratefully. 
I would like to thank you for your support over the past months, and I assure you that I will always make known your exceptional service. 
I wish you continued success! 
Walter 
P.S. Please add to them, that i want say thank you for perfect support and to the manager and translator from Lutsk, Sumy, Odessa; Nikolaev, Cherkassy and Rivne wich i was visiting in the last month. If you want you can also use my picture from the profil. After our first common trip to Lviv and Cyprus in the end of may, my Lady and me will give you one more testimonial about our relationship.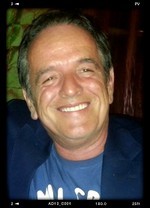 Walter / Austria
7 May 2014
trip to Rivne