Dear Gentlemen, here we are happy to present you the testimonials of the members who have found their soulmates with help of our Marriage Making Agency.
Here they express their opinion, experience and suggestions for those who are looking for a second half in another country, as well as appreciation to the company and staff.
Please read our ladies' testimonials about UaDreams, reviews of our agency as well — they are also very happy to be with our agency! Some ladies' testimonials you can also find in How we take ladies photos.
We are so proud of what you, our dearest members,
are saying about us
Just look at these people and their sincere gratitude towards us. Each employee of our company invested a part of his or her efforts and talent, to help you to find your dream!
Show next random testimonials
Lee: I was treated like King!
Great Wonderful!
So Great Experience!
I was treated like King!
I will never forget these wonderful, wonderful people!
They are The Best and My Friends
Lee!
Video of Lee:
I want to welcome you to this wonderful experience. Has anybody ever had any doubts im just totally blown away, amazed how this wonderful people. Im not acting, Im not an actor. This is my true feelings, how I feel, that I come to the Ukraine.
I was actually fearful, I was scared, and I had my doubts, but all that has been eliminated. I've met the kindest, wonderful human beings that a man can meet. Beautiful girls, beautiful people. I encourage everyone and anybody, who has any doubts about coming here, about not finding the person, that they really would like to find. And they think that they have an experience of a lifetime. I will remember this moment, this day, this hour, this time in my life for the rest of my life. It's been absolutely a wonderful experience! I've been treated like a king!
And beyond that, I've never been treated so well even in my own home country — has never treated me like this people. The welcomed me with opened arms, warm smile ans opened heart. I don't think anybody could determine how much I appreciate these people. They've done everything for me. Everything! I haven't have to do anything, but just wake up in the morning — breakfast is there. I didnt have to do anything — supper is there. I didnt have to worry about nothing — the car is there.
These people are amazing! And if anybody has any doubts, any doubts... I am an American, you can call me, you can ask me, you can e-mail me. I'll give you my honest opinion. It's the best, most fantastic thing I've ever done in my life! I encourage you, I tell you. All you gotta do is ask me a question, I'll be more than happy to answer your questions. These people are the best! Thank you!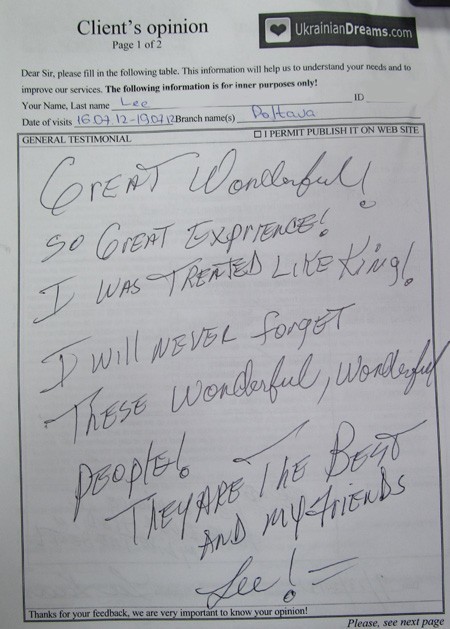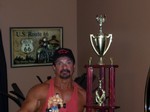 Lee K. / USA /
16 July 2012
trip to Simferopol
Show next random testimonials
Dave: I must give Yana an excellent review
I must give Yana an excellent review. Her translating ability and knowledge was very, very good. What was even better than her great translation service was that she was also genuinely and personally concerned about the welfare happiness, and success for the meeting between the lady and I.
She also provided a lot of extra services and did them very well. For example, I wanted to buy a gift for the little boy for the lady I was seeing. So she met me at the agency, took me personally to the toy store, and she took her time, and was very helpful in looking for the best gift possible, but also being concerned about the cost of the gift, so I did not over spend.
She also handled the logistic of the arranging a picnic for my lady and her family and I, when included her 3 sons.This included finding a beautiful place and making reservation, purchasing the food, transportation to the site and preparation of the food.
She even with her own money purchased a device in which to hold the food for grilling. A very good time was had by everyone and it was all thanks to her. So, she is very skilled at what she does as I know it is much harder to translate when there are 3 extra people.
So in summary, I'm sure that there are a lot of translators that are good translators as far as their technical skills and then knowledge of the 2 languages.
But with Yana you only have a very good translator with excellent skills for translating letters and speech, you also have a very personable, friendly, helpful, resourceful person that taken great pride in her word and seems genuinely interested and hopeful that the couple she is translated for, will be happy and able to develop a happy relationship.
I'm hopeful that my lady and I will develop a successful relationship, and that I never again will need the service of a translator. But if some reason I did, I would hope it would be Yana, because I do not think anyone could do a better job then she did.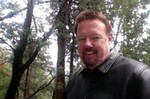 Dave / USA
20 April 2016
trip to Sumy
Timothy
November 2006
Visited Lutsk
Stephen: Thank uadreams for their help.
I just came back from a trip to Ukraine, I had a great time despite my luggage being missing for 3 days. I've read all about other people having good luck here and figured It was my turn to see for myself.
I spent the best 9 days of my life with a beautiful, friendly lady. We got engaged on December 28th and now I'm working on getting her home.
She is probably one of the best good will promoters you have. I truly believe that your doing men all over the world a great service, keep up the good work.
I'm a believer. Best advice is get on the plane, see for yourself, you will not be disapointed.
Stephen
October 2006
Visited Sumy, Simferopol, Kremenchug
Keith: Privyet Elena (trip coordinator)!
To all that want to visit uadreams in Ukraine!! Do it the experience is well worth it!!! I encourage all to visit the Ukraine. Especially uadreams in Simferopol! Alex, Mila, Alla, Vitalik were the most professional and helpful with my visit to Simferopol. I came to Simferopol to visit a lady I had been communcating with. While I was here I met a couple other ladies (One I had communciated with on the site and the other I met through the agency while I was here). All the ladies I met were very beautiful and kind as well as friendly. One lady I meet after a couple of days was named Svetlana. She came from Kiev to meet with me and we spent 3 great days together. She was gentle, kind, happy, very well mannered. We visited several places. We walked in the park, ate dinner, drank a pivo (Beer) and we had Borsch.I felt very comfortable with her and she was a great photographer. I very much wished we had more time together, she is a beautiful and kind woman. I will be flying into Kiev from Simferopol on my way to the USA on my return trip home and we will have coffee while I wait for my flight. The people of Simferopol and the Country of Ukraine are very friendly, proud and happy people. I am glad that I visited and I will return to Ukraine in the summer of 2007. My correspondance with Svetlana will continue and I hope to see here very very soon in June or July of 2007. I hope to see here again very soon.J Thank you Alex and the Agency for a great and memorable time. I will take many memories and photos with me and share with family and friends. I feel that my special lady is here in the Ukraine and that I have met her. I am very grateful and Specieba to all at the agency. Keith
Keith
November 2006
Trip to Simferopol 10 days
Mike
November 2006
Trip to Poltava 5 days

Thierry
November 2006
Visited Poltava
Schmieder
October - November 2006
Trip to Lutsk 8 days
Mino
October 2006
Trip to Lutsk 7 days
James
August 2006
Trip to Kremenchug 10 days
Stanton
June 2006
Greg
June 2006
Craig
June 2006
Jerry
May 2006
Take a chance on love
Thanks to CC and your staff, Irina and I have found each other and dreams really do come true!
Though it was long and exhausting process, Irina and I were finally able to return to the USA and begin our new lives together. We married on New Years Eve just in time to celebrate the New Year as Husband and Wife, completing a magical, wonderful year of true Love. We only now wait for the process to change Irina's residency to the USA, but we will celebrate with a wonderful Spring Honeymoon in the Caribbean.
Thanks again to uadreams for whom without we would have never met! Irina and I both thank you for bringing together all those searching for their soul mates. Before last year, I had almost lost hope of finding my soul mate. Now we both couldn't be happier!

For all you skeptical men our there: You will never find happiness unless you take some risks, Trust me. Take a chance on love. You will not be disappointed. The women of Ukraine are the most beautiful in the world. They have the personalities, moral and family values to match this beauty. Truly beautiful inside and out! It is still amazing that our age difference (Irina is 21 and I am 36) isn't even a second thought for Ukrainian women!

Thanks Elena for all your help and also to Maria, who over the years I was a member, worked hard to help me find true love!


April 2006
John
April 2006
Roddy: I will be lucky and have one who likes me
I have been pleasently suprised my the amount of e mails i have recieved.
There are so many beautiful woman to choose from if the ladies who have written to me and read this i will be writing to them very shortley,and perhaps i will be lucky and have one who likes me and arrange a trip to visit thank you regards roddy x
Roddy
March 2006
Marco: For all the guys who read this, go to CC, their service is excellent
Hi folks!
I was 2 times in Kharkov to meet those wonderful ladies from Ukraine and was really good supervised by the CC-personal there.
Especially this wonderful girl Victoria, who now is part of the translator team, supported me in all occasions, even in private manner.
For all the guys who read this, go to CC, their service is excellent, and if you go to Kharkov, ask for Viktoria as translator, she is marvelous, in job and in private, I can even call her a friend now.
Thank you CC, to have this wonderful personal, and...take care of them, they are worth it.
Sincerely,
Marco
March 2006
Sven: Thank you for your help
Dear Elena (CC trip coordinator)
Thank you for your help regarding my trip. I would like tell about it.
My trip to Lutsk
By the end of January 2006 I was going to visit a lady in Lutsk.
I was travelling from Copenhagen to Vienna where I should change flight. Unfortunately the plane from Copenhagen was delayed so when we arrived to Vienna the plane to Lviv had already taken off. It was not the only delayed plane that day so it was very chaotic in Vienna Airport.
There were no more flights to Lviv that day so the flight company booked me for a flight the following day to go Vienna - Warsaw and Warsaw Lviv. They also booked me for a room at a hotel for the night.
I could not get in touch with the agency on my mobile and all other phones in the airport were occupied.
I simply had to wait until I came to the hotel where I could get access to a computer and send a mail to Elena at the agency (of course the keyboard was German where the letter does not exist and I don`t know how to change it so I used the letter instead). Because there were a lot of people who also wanted to use the computer I could not just sit there and wait for an answer and I never got a chance to see if I had got an answer. I tried to tell the waiting people that I could finish in just one minute without any result.
When I finally reached Lviv the next day I was rather exited to see if there were somebody to meet me. Well, I didn`t have to worry. I was really glad to see Dana with a nameplate.
From now on everything went smooth. The girls at the office were very helpful and effective and all appointments were kept on time. Mostly it was Dana who helped with translation and she did a good job; thank you for that. I spent a lovely week in Lutsk a city I also would like to visit in summertime.
By the way; Elena had answered my mail but I did not see it until I was home again so even it is a bit late I would like to say thank you to Elena too.
Sven
March 2006
John: I know definitely that you are for real!
I thank you ever so much for your wonderful site, and the sheer professionalism and complete courtesy you provide for the members.
I know definitely that you are for real. During the last 5 days I have been corresponding with lady, we are getting on so well,she answers every question I ask her and we have so much in common, and I plan to come to visit her late September!
I watched her video, and something clicked inside me, I knew immediately that she is the lady I want to be with for the rest of my life!!
Still I was almost in tears when I had to leave, as I fell in love with your wonderful country! I knew my soulmate was somewhere in Ukraine.
Now, I have found her!
Thank you to everyone at CC! :-)
John
February 2006
Bryan: My time there was very pleasant, and I meet some really nice people there!
Dear Elena: I can't thank you enough for all of your help and hospitality while I was in Kharkov. To see your bright face when I got to the airport was a very comforting feeling, and I knew right away that I was in good hands with CC.
My time there was very pleasant, and I meet some really nice people there. Staz was the best I liked his transtaling for me, I felt very comfortable with him.
Thanks to you I met a very special lady and I hope it may become much more!!! I will be returning to your city soon when the weather has warmed. I have just left there and I am already missing it.
I hope to see you all soon, tell every one there, hello for me, and a happy valentines day to you and all the lovely ladies.
Bryan
Bryan
February 2006
Henry: Why do I love Ukraine so well?
Dear readers, I am an American, but I've been living since 1985 in Europe (Mostly Germany). Although I have not become a member of this (C.C.) Agency yet, I do read their emails always. Many of you men have never been abroad, much less to Ukraine or any former Soviet Country. Me? My first trip to Ukraine was in October and November 2000 (I drove there in my car and loved it so much, I stayed 6 weeks!!!). And since then, I've returned more than 50 times to Ukraine and stayed from 3 to 9 weeks each trip.
Why do I love Ukraine so well? THE PEOPLE!!!!!!!!!!!!!!!!!! The customs, culture and the ways "PEOPLE HAVE HEART"...so much UNLIKE the Western Countries. My trips were always for business. Now I have a Partner office in Ukraine and plan to open 2 more in the coming future. And now, finally, I am ready to find my wife...IN UKRAINE.
I've been in EVERY COUNTRY in West and East Europe, Russia included. My favorite places in all the World are Ukraine (EVERY OBLAST .. an Oblast is equivalent to a COUNTY in the usa).. and also Romania & Bulgaria...and Moscow is also wonderful. However, Ukraine remains my # 1 Country and it is all due to the People. I've known other Agencies. THIS Agency seems very much the finest of all. And, I plan to join as a paying member soon and see if they help me find my dream woman that I will marry. They seem very professional and yes, all what I've read is absolutely true.
I'm not sure they'll post my comments? But if they do, I say thanks to them & to all you who plan to visit Ukraine in search of the woman for love. MANY FOREIGN MEN go to Ukraine for wrong reasons & with wrong intentions and seek out many women for a sex vacation. PLEASE DO NOT EMBARRASS the rest of us who are serious. There are no finer people, than the Ukrainian people. The entire Country has my respect, from story after story of my own personal experiences there. I've never had a guide or a translator or anyone pre-planned to help me there, but nevertheless, anytime & everytime I've ever been in a situation that I NEEDED HELP...I got it without asking! Welcome to Ukraine & I am sure you will enjoy your stay, no matter what city or town you go to. Just dont' expect any miracles. Love comes from the heart, not your wallet. If you & your lady do not "click" in person, well, it wasn't meant to be. Keep looking. You'll find each other.
Best regards & "Hats Off" to the people of this site!
Henry
January 2006
Issak
January 2006
Uadreams reviews
Average:
1763 UaDreams review(s)
Latest review 6 days ago