Dear Gentlemen, here we are happy to present you the testimonials of the members who have found their soulmates with help of our Marriage Making Agency.
Here they express their opinion, experience and suggestions for those who are looking for a second half in another country, as well as appreciation to the company and staff.
Please read our ladies' testimonials about UaDreams, reviews of our agency as well — they are also very happy to be with our agency! Some ladies' testimonials you can also find in How we take ladies photos.
We are so proud of what you, our dearest members,
are saying about us
Just look at these people and their sincere gratitude towards us. Each employee of our company invested a part of his or her efforts and talent, to help you to find your dream!
Show next random testimonials
Mark: It's all real, despite anything else you may read or seen!
SUMY. The local complain of cold temperatures, snow, and just bad winter conditions. I have been blessed with unseasonably warm weather (considering I planned for -8 to -20 F). The times it has snowed have been periodic, but nearly perfectly timed to enhance romance- it was snowing at the end of my "Romantic Dinner" creating incredible ambiance. I find myself surrounded by amazing, picturesque settings in the city and countryside that is other wise called "boring" here. Perhaps not having this at home makes me appreciate it even more!
Agency was helpful but I chose to make my own arrangements for transport and hotel. I am staying at the hotel on one of the main streets of the city center. The hotel is updated and very comfortable, with clean room, great service, decent food, and English speaking staff. My room offers an amazing view of the main street, and a nearby square.
What can I say about my "Mother hen" Oksana? Certainly she is my translator and guide. However she has been more as well. She concerns herself with my wellbeing and needs. She has made herself accessible 24/7 during my stay. She handles all of arrangementes for the activities and needs of myself and my lady (her client). She has been my confidant, and my guide to cultural differences, offering suggestions, showing options, and explaining things I would not otherwise understand. Oksana has a whimsical accent and an occasional mispronounced word that add to her personal charm as well as that of this country! So fun!
My time here has been very enjoyable from the first minutes until now. I expect nothing different over the next two days as sadly being this trip to aclose. My activities with my lady have been diverse and many. It started with a tour of the city center with the names of the many things seen now blurring as there was so much. These included the love symbol, the mural of times past, and the symbol of the city the Sumska (Purse), two churches, and strolling of the two main streets. A romantic dinner followed with snow falling at the end of the date. I can't begin to list all the cafes and restaurants that have been comfortable, warm and inviting. I am no connoisseur of fine dining, but everything I have had has been great!
A new experience for me has been the Ukrainian Banya. Wow!!! So very cool! We prepared a meal, enjoyed the sauna and swimming. BBQ in the middle of winter? Heck Yea! Another afternoon was spent horse riding. It was a long day when we travelled to Kharkov and enjoyed a day of fun at the water park "Jungle". In the evening we toured a little, and also went for a short stroll in Gorky Park. I hope to return here in the spring.
A spa/salon day is planned for my lady today, and this evening we have reserved a private room at restaurant "Versal" and shall enjoy a special meal, a little champagne, some quite music and hopefully a slow dance or two (more?). We have not planned Saturday yet, but Sunday I will tour Kiev before flying home to California on Monday.
My lady has been amazing! She is beautiful, intelligent, and determined. I find my feelings for her growing each day. I can only hope to win her heart as she has captured mine! I look forward to the prospect of an incredible future with this lady. She has accepted an offer for a committed relationship until we meet again in the spring! :)
Video:
So, I have had an amazing time, here in Sumy. And have gone to some incredible places, seen incredible things, and had some really good food. I have spent a lot of time with a lady that I came to visit and I am very happy to say that we have a good relationship and we are going to continue that relationship.
And it would not be possible without UaDreams and been able to come here, and me and no one another… and I cannot say too terribly much other than thank you. And it has been a wonderful experience!
For the gentlemen who maybe watching this – it's all real, despite anything else you may read or seen! And I would encourage you - check it out for yourself! And come to Ukraine!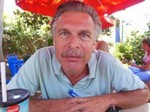 Mark / USA
2-7 February 2015
trip to Sumy
Show next random testimonials
Jeffrey: In reality, there should not have been any worry on my behalf
Having lived abroad from the US for 7 years on my own in counties that are not conducive to finding the type of ladies that I prefer I joined UaDreams in hopes of finding the lady of my dreams! I have always enjoyed and appreciated the culture and people of eastern Europe and I knew that eventually... and with a lot of patience... I would find the right lady for me!!
2 years and 2 months ago, I met a beautiful lady from Zaporozhye that absolutely swept me off my feet. We have been communicating since that time via letters and chats... taking our relationship one step a time to learn and know each other. Call it old fashioned, but we are both romantics... but yet reasonable... and knew that we wanted this relationship to grow and develop. There were a number of attempts to meet that did not transpire on account of work/travel situations, son it was finally this week that we met. I was nervous and concerned about our meeting, not about meeting my lady, but how everything would work out in Ukraine.
In reality, there should not have been any worry on my behalf. My interpreter/guide Artem met me at the airport and got me to the hotel for a good nights sleep before meeting my lady the next day. After my arrival at the agency, I finally met my lady that I had been dreaming of for so long!! She was everything I had hoped for and more... Over 2 years correspondence does have its benefits!! Her humor, laugh and smile draws you to her to want to know more, this is something that cannot always be translated, seen in chat or in photos.
My 7 days in Zaporozhye was the best holiday I have had in so, so many years and I owe this to my lady and Artem. While my lady can speak some English, she is not sure of her abilities (and also wanting to know exactly what I was saying) she preferred speaking in Russian.With Artem, if he did not exactly understand what I was trying to express, or if I did not understand something, we would take the time to make sure all was understood. It was also beneficial that Artem has translated almost all of our letters that we wrote, so her really did understood the feelings e had for each other.
Between my lady and Artem, they mapped out each day with the idea of my learning and knowing more about my ladies city and country. Of course this is very important if you have serious feelings for someone special to you. Our days and outings were amazing, including some silliness along the way.
This trip has been a dream... I met my lady and it was a greater experience that I could have ever asked for! It is with great thanks and appreciation to UaDreams that my lady and I have been able to achieve to wonderful relationship that we have created together!
As I leave Zaporozhye and Ukraine this evening, it is with a very sad heart that I will not be with my truly beautiful lady tomorrow! Bit I know that we will be communicating every day, knowing we will be together again soon.
If you have any preservation about coming to meet a woman you have met on UaDreams, you need to follow your dreams. Everyone here was helpful and wanted to assist you in finding your dream. Thank you for everything!!
P.S. After 7 days with Artem, my lady and I did want to kick him out...HEHEHE!!! Sometimes it does feel like a third wheel, but they are here to help you find your dream and they do a great job assisting you and helping you!!!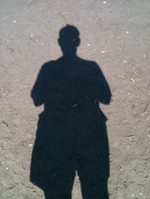 Jeffrey / USA
18-24 September 2016
trip to Zaporozhye
Latest and fresh testimonials date by date
Thomas: Personalizing the Christmas greetings was great!
I want to tell everyone at the agency that your Christmas celebrations and announcements on the website to everyone was very special imaginative and appreciated. Even personalizing the Christmas greetings was great at it took energy to put it all together. So thanks again for the holiday wishes and a very nice job to make the season very bright!
Please pass my thanks to all and to see you in 2013!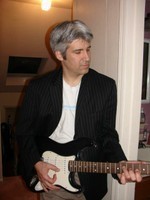 Thomas G. / USA
30 December 2012
Oscar: It is always so great when all the ladies take time to make a video for us!
Hello, my name is Oscar. I want to say that it is always so great when all the ladies that are staff here at the agency and the guys there take time to make a video for us wishing us all a very Merry Christmas and a Happy New Year. I appreciate this and know that other foreign men do as well. It helps us who are sometimes lonely without lifetime partner have a great Holiday because of the staff here singing to us.
God bless all of you there! Hopefully in summer 2013 I will travel to Ukraine to meet some of the wonderful ladies that are members of the agency. I want to wish all staff there a very Happy New Year!
Best Regards,
Oscar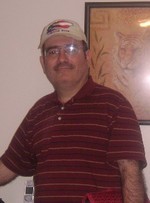 Oscar R. / USA
30 December 2012
Ray: One of the best translators I ever met
Sveta is exceptionally profesional — one of the best translators I ever met.
Very polite, and always pays attention to client.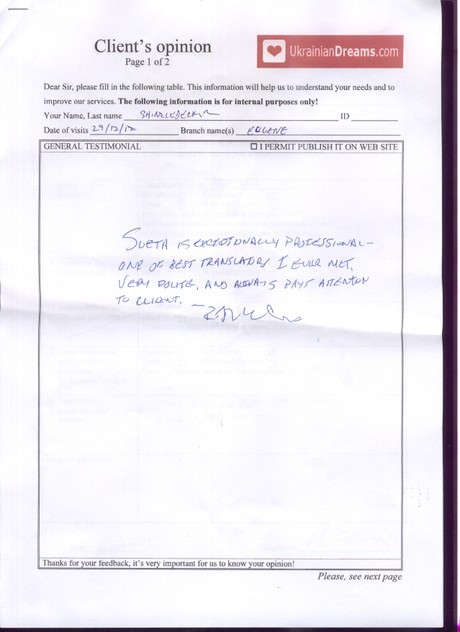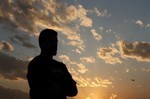 Ray D. / USA
29 December 2012
David: Merry X'mas' and a 'Happy New Year', to everyone there.
Hi Everyone!
Thank you very much for the Christmas video, with all of your staff singing and having fun, It was fun to watch and it looked like everyone was having a good time in making it. I still come to your web site and look through the beautiful women's pictures and profiles and I am waiting to have enough money to come there and really enjoy meeting someone.
I have been studying Russian in my spare time and rank my ability as a 'Happy beginner" I love studying Russian and hope to be able to put it to use with one of your ladies soon
Thanks To all of you, and of course 'Merry X'mas' and a 'Happy New Year', to everyone there. Dr Dave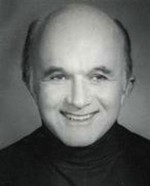 David / USA
December 2012
Cor: Wish you a merry Christmas and a Happy New Year.
I want to wish you a merry Christmas and a Happy New Year. Your service is very good and you are always a very good help for me. That's why I decided to write you my best wishes for all your help, I admire that and I appreciate that very much.Go on with your kind and good service I would like to say. Thanks again!
I also want to tell about my expierences with UA dreams.
I am very satisfied about the way this organisation presents its selves and I am very happy with the way they treat their clients. When I have a question they always are very kind and full of understanding with my questions. This is not simply a machine that is giving replies or something else.
I am sure that this is a honest organisation and tries to help people to find their beloved. I hope to find my love next yeat and I am sure that I will be able to find this with the help of you.
I wish you a big lot of success in the future too.
With kind regards,
Cor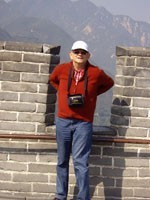 Cor / Netherlands
Michael: I had a very good time
I had a very good time. My lady is charming and I like her a lot.
Anastasia was very helpful, pleasant and fun. Thank you.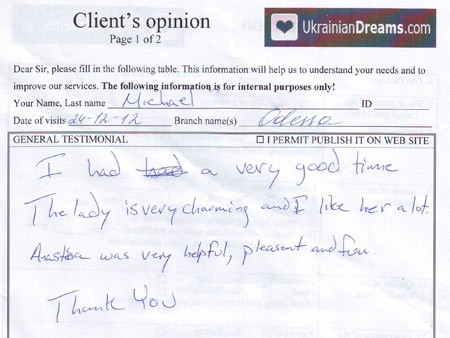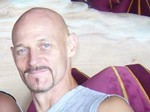 Michael P. / USA
24 December 2012
Lee: My visit to your agency's had a big impact in my life and has been a life experience!
OLIA (UaDreams' trip manager),Thank you for being such wonderful kind people! I have ever met! MY visit to your agency's in Simferopol, Nikolaev, Poltava, had a big impact in my life this has been a life experience!
Alex Is one of the most kindest person I have ever met, and my interpreter IRINA, and the lady I've met something special that I will never for get them!
And In Nikolaev it was a pleasure to have met kind wonderful ladies they are a credit to your company and wonderful human beings. THE most kind people I have ever met!
I will be visiting your country again to Sumy and 2 new ladies I look forward this summer, I will make plans this summer I want to thank you for everything and look forward for this trip!
AGAIN!! THANK YOU LEE MERRY CHRISTMAS and happy new year!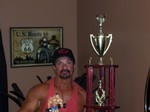 Lee K. / USA
21 December 2012
Jan: I look forward to meeting my letter friend again
An big thanks to Marina, for a very good service. It was a really nice meeting I had with my letter friend, I look forward to meeting my letter friend again.

Sincerely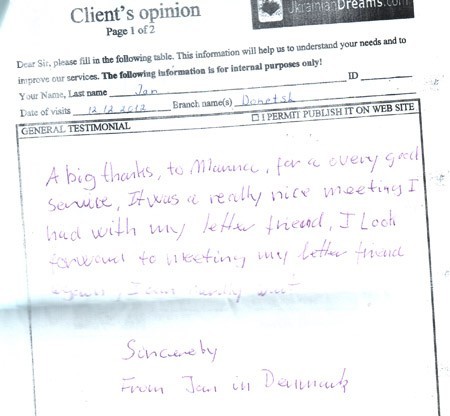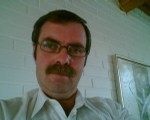 Jan P. / Denmark
12 December 2012
Vasily: All situation just made me happy
I'm happy to visit office to meet so kind, friendly ladies.
Tania — boss — is so nice and professional.
Nasta — absolutely beautifull, very smart, polite, professional.
All situation just made me happy.
Thank you U.D.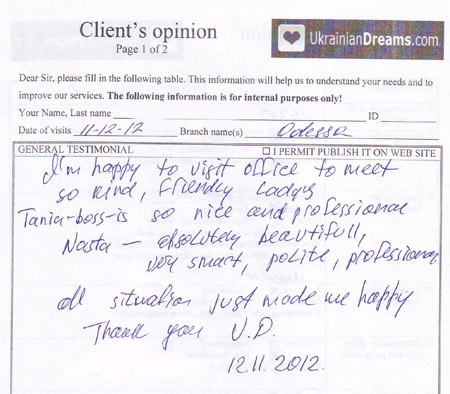 Vasily T. / USA
11 December 2012
Christer: Persons I have worked with are angels
So far I am impressed by the lady I did met. Persons I have worked with are angels.
Christer H. / Finland
9-11 December 2012
Ken: It was enough to know what I want and I think I will get what I want
I just completed a trip to Lutsk, I was too tired to write a testimonial this morning so I will do it now, hope this counts.
It was only a one week trip, I was picked up from the hotel in Lviv as promised on time and delivered to Lutsk, just about everything that could go wrong did after that as far as outside issues, nothing with the agency, it did snow every day, but that was good for me. The apartment was very spacious and comfortable located across from a hypermart, good location. Bogdana the manager was very attentive, all my needs were met, I met the lady I want to marry as well, we didn't spend as much time together as I would have liked but it was enough to know what I want and I think I will get what I want.
I didn't rate anything excellent only good, because the food was excellent every place we ate, so everything else had to fall under that:)) I thought this would be my final trip but maybe in summer, my lady will visit me in February and I will probably visit her in summer.
Thank you is all I can think of to say.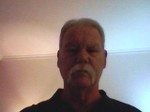 Ken. J. / USA
8 December 2012
Peter: I was very happy
I was very happy with the help from Anastasia.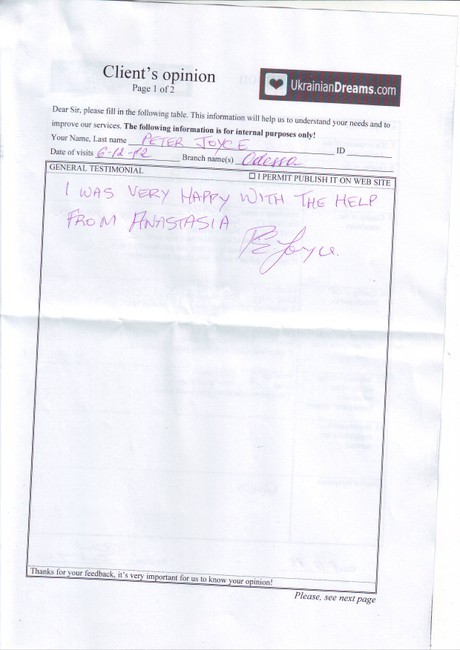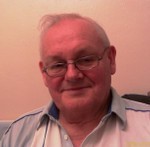 Peter J.
United Kingdom
6 December 2012
Vladimir: Sincere and friendly service
I'm plesently surprised from such a sincere and friendly service.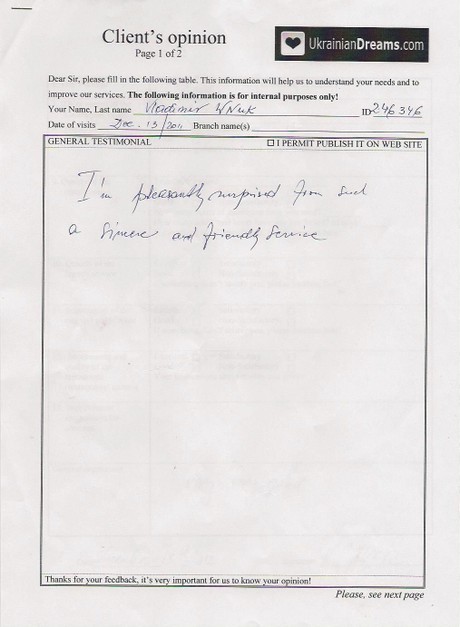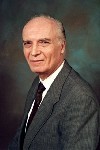 Vladimir W. / USA
13 December 2012
Bill: I really enjoyed meeting my lady
I really enjoyed meeting my lady. She is very sweet, intelligent and beautiful with a wonderful smile. I look forward to spend more time with her.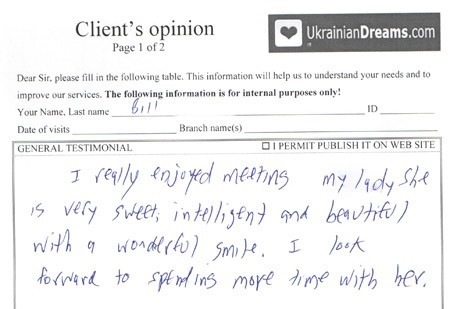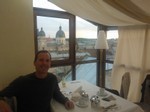 Bill / USA
Michael: I can not find anything bad about the city at all!
My impression of Lutsk is a very kind city and nothing to complaint about. I have been very happy for my days here and I'm sure that I will return to here very soon. I can not find anything bad about the city at all!
The translation was very good and will be happy to see my date again very soon.
Michael / Denmark
Zier: The meet was good and cosy
The meet was good and cosy and the translator was the best there is!!! (Marina)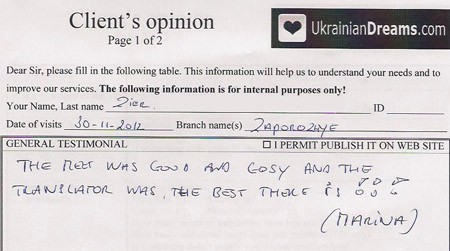 Zier van der Z. / Netherlands
30 November 2012
Andrew: The staff of agency were most efficient and very helpful
My meeting in Poltava, were I feel very good. And the staff of agency were most efficient and very helpful throughout, I was very satisfied and hope to return to see lady again.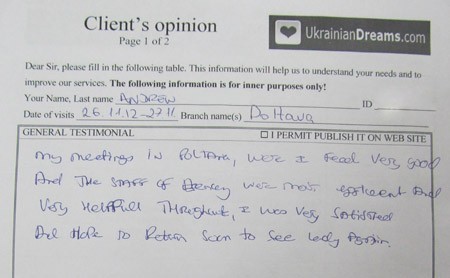 Andrew T.
United Kingdom
26-27 November 2012
Robert: I will come back again
I had very nice time. My translator Julia was very nice. I will come back again.
Thank you.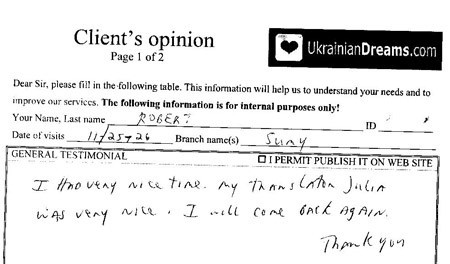 Robert K. / USA
25-26 Novermber 2012
Uadreams reviews
Average:
1482 UaDreams review(s)
Latest review 6 days ago