Many Women Would Like to Leave because of Low Salaries
20 Jun 2019
Some of women from Ukraine lie on the sun loungers, drink champagne at the expensive resorts and post colourful pictures on Instagram, others go out of town for barbecues with family and friends. Many women are dreaming of marrying a foreigner so they go to look for love and job to neighboring European countries. While European feminists are trying to share with the spouse even men's duties, Ukrainian wives take their husbands whipped.
Stereotypes, borsch and Instagram
"The stereotypes about Ukrainians are absolutely wrong. Firstly, almost half of women has never cooked borsch, " 23-year-old Daria says, she moved to the Crimea five years ago. The girl studies at the university, she will be a financier and at the same time she dreams of moving to Europe in the future. She has a lot of friends who have already gone to Europe on different types of internships and been exchange students in different EU countries. According to her words, a few years ago she did not even have a passport. Everything changed after visa free regime for Ukrainian citizens with The European uni0n. So now people are able to travel freely to different countries for the weekend or for longer.
"Many of my friends book a bed in a hostel or they can rent an apartment, buy cheap plane tickets or go by bus. They go sightseeing, hang out or go to the parties. In general, they are not differ from ordinary European women, " the girl explains. Daria thinks that older women could be divided into several groups, it is the same as in other former Soviet republics. The most extensive category is married women.
Some of them are successful in their careers. Ukrainians are proud that many famous actors, who are working now in Hollywood, had relatives from Ukraine. "When it comes to celebrities with Ukrainian roots, we immediately remember grandmothers from Odessa in the families of many famous actors and actresses, like Sylvester Stallone, Liv Tyler, Steven Spielberg, Lenny Kravitz, Dustin Hoffman, Chuck Palahniuk. Ukrainians are proud of the achievements of Mila Jovovich, Olga Kurylenko, Mila Kunis", the young lady says.
In addition to Hollywood stars, the girl puts women politicians in a special group. These women influence directly or indirectly the life of modern Ukraine. Some people envy them, some imitate them, others idolize or hate. But these women became not only independent, but they are also respected both in the country and in the world.
Ukrainian women with good income, who are not connected with politics and show business, also have rather glamorous lifestyle. They go shopping, they prefer massage or visiting SPA centers, they like going to restaurants and cafes with friends just for fun. These women prefer spending time with their family abroad. They usually live in big cities and do not deny themselves any pleasures of existence.
"Those who have problems with money prefer meeting with friends at home, going out of the town for barbecues, they relax at the cottage in summer. Among these ladies there are those who are not particularly happy in marriage. Many of them do not work, they stay at home, forgiving everything to their ne'er-do-well husbands. There are those who decided to divorce, so they are raising children and usually looking for a soulmate, " tells Oksana from Kyiv.
The third type is girls who have watched the luxurious life on social networks, on TV and in different magazines and now they dream of becoming the wife of an oligarch. There is a separate category – girls from Insta. Some can afford a luxurious life, posting pictures in designer clothes at the luxury resorts and in the luxury cars. Others rent special photo studios to create the appearance of a beautiful virtual life and to get more likes in the network. They say that a large number of likes, subscribers and comments bring pleasure and increases self-esteem.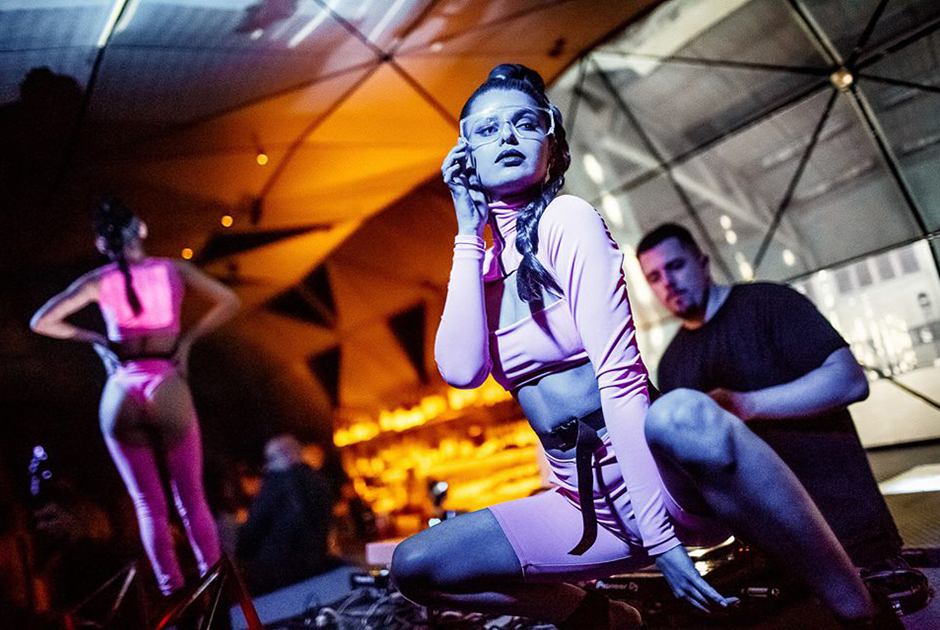 A lot of women earn money blogging, some of them have good money enough for living on it. Ukrainian women show their subscribers their everyday life: they go to fitness, attend various workshops and trainings or just hang out. A lot of women use achievements of modern plastic surgery, they change their lips, chest, buttocks, stomach, face, they show everything in the social network and get more likes and subscribers.
Moms bloggers are trying to create the image of an ideal family. Companies, that produce household goods, are happy to pay for advertising in these blogs.
"I will live in London"
Due to low salaries, many women start thinking about moving to more prosperous European countries. "Salaries in Ukraine are several times lower than, for example, in Russia, it is not surprising that many people want to leave," explains Dasha.
In addition, gender inequality is important as well: the number of women in the country is three million more than the number of men. Alcohol, drugs and many other factors is a big and acute problem. As a result, many Ukrainian women dream of marrying a foreigner.
Unlike Western girls, Ukrainian ladies are under such socio-cultural influences as care pressure. The girls are under their grandmothers', mothers' and friends' pressure, who try to hurry up them to get married as soon as possible. "You can go somewhere and meet your mother's friend or a grandmother's acquaintance, who starts to ask you impolite questions: "Are you married?", "No? Why not?", "Well, any boyfriend?", "Don't waste time!". In big cities, the situation is changing, but in many parts of the country stays the same. If in Europe such questions are considered to be taboo and bad manners, in the countries of the former USSR it is very common.
Sex tourism
Those women who dream to be rich, but can't find a well-paid job, begin to provide intimate services. "Men from other countries come and take our girls apart — someone for the night, someone for the rest of their lives," Alexander complains.
His words are confirmed by the information of the International Organization of Migration. In the past few years Russia, Moldova, Albania, Nigeria and Ukraine has been among the leaders in supplying sex workers to the countries of the European uni0n.
"In previous years many Turkish men traveled to Russia, but now they can go to Ukraine for a weekend to have fun," says 43-year-old Ilkhan, who lives in Ankara.
Fashion for sex tourism in Ukraine goes back to 2012, during Euro 2012. As the British media wrote, another wave of this type of tourism is connected with the fact that European low-cost airlines began to fly to the country. However, the periodicals prefer to avoid the term "sex tourism", calling these events as stormy youth parties with beautiful Ukrainian girls.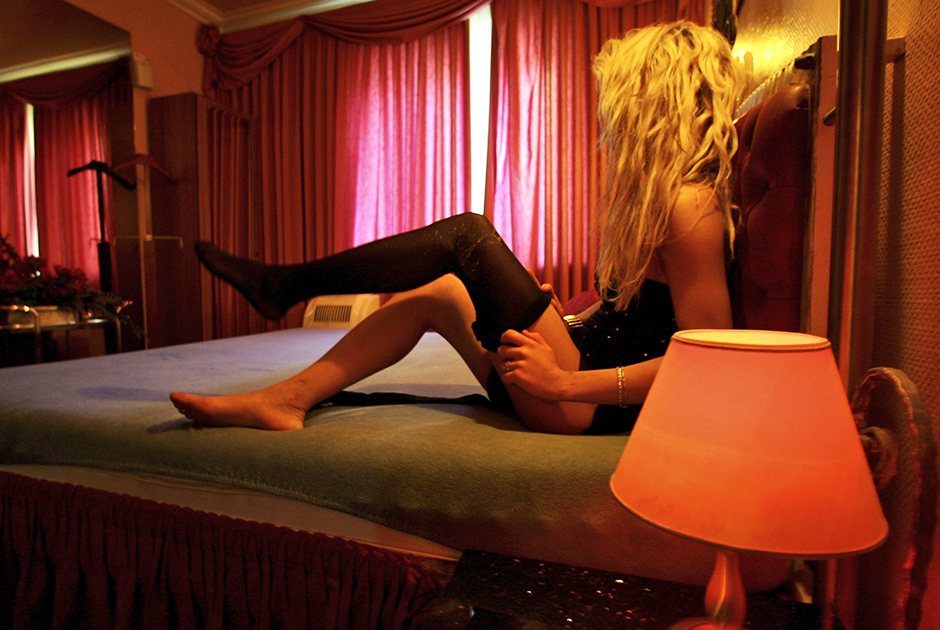 The media compared the prices for ladies' of the night services. For example, in the UK one hour of intimate services costs about 300 Euros, in Poland this sum is two times lower, in Ukraine - the amount is ten times lower.
Kyiv attracts young foreigners with low prices for food, hotels, alcohol and cheap intimate services comparing with prices in Western Europe. After the visa free regime, a lot of Ukrainian women went to Europe, but there are those who prefer to "work" in their own country. However, some deputies proposed to legalize sex tourism, they think it "will give guarantees of social protection, physical security, and also bring money to the budget."
Daria agrees that lately there have been a lot of tourists from Turkey - there is no visa between the countries, you can enter using internal passports. "When you see Turkish men somewhere in the downtown, they are either walking with our women, or are looking for entertainment of different kind. I wish we had so many investors from Western countries, as we have the Turks coming for meeting with the girls, "- she complains.
According to Ilkhan, a resident of Ankara, many Turkish men fall in love with Ukrainian women and take them to Turkey. They become wonderful wives: they quickly learn Turkish, cook well, bring up children. However, some of his European friends complain that at first Ukrainian wives behave very gently and kindly, and then, having married, begin to command.
"It's hard to imagine that somewhere in Western Europe wives would begin to tell what to wear or how to do it. They respect their husbands as adults. Ukrainian wives, on the contrary, love to keep everything under control. For example, they can say: "Put this terrible tie off immediately, otherwise I will not go anywhere with you," the Turkish man admits.