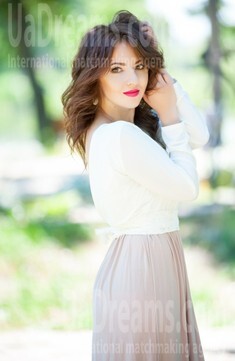 Our personal opinion of this Lady
Lady is very nice, romantic, communicative and with a nice sense of humour. She's very intelligent, ready to meet her man and create a family. She is willing to start a long-lasting relationship, she seems to be very committed.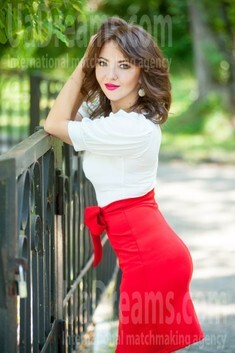 Domestic abilities
I enjoy cooking and gardening. I like to grow flowers at home and in the garden. I always decorate my garden, so it could bring joy not only to me, but also to other people. I like cleaning everything, and I think that a woman should always keep her house clean, so I am trying my best to do that.
See her fascinating movements and charming smile...
Feel as if it was your first date with this lady — it is worth 1000 pictures!
Watch this video for FREE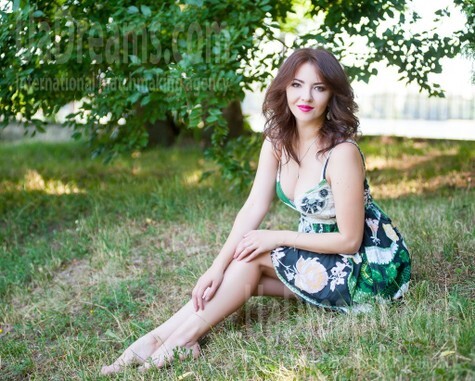 The type of man that I desire
I want to meet a person who could make me happy. Other things like appearance and age do not matter. I would do anything for a person who loves and respects me. I think that I could fall in love with a person only if he's interesting to communicate with and nice to spend time with, also intelligent, well-mannered, caring, understanding. They say "other half", - yes, I am looking for my other half here, a nice match, the one missing in my life.
What I do in my leisure time?
I try to spend a lot of time outdoors, especially when I'm with my friends. Sometimes I can sit somewhere in the quiet place and read an interesting book. My hobbies are painting and drawing. Whenever I have an inspiration, I take pencil or water colours and create a totally new world on paper. I also like watching movies - thrillers or comedies, all depends on my mood. I like reading magazines. I like doing anything connected with creativity, anything that involves using imagination.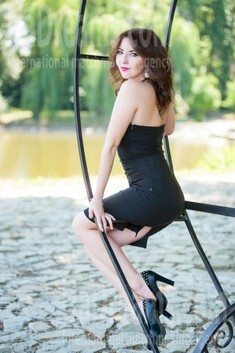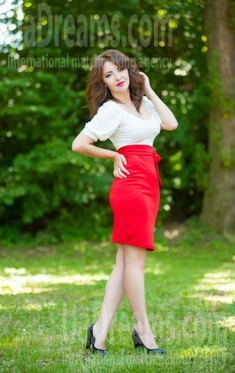 How would I describe myself
I take from life everything it gives me. I am very energetic and never sit without doing anything. I am a positive, joyful, communicative and creative person. :) I am very optimistic, too, you would probably never see me sad. I enjoy communication and meeting new people. I am romantic and caring.
My typical day
I usually wake up in the morning - I am a teacher, and I guess teachers always wake up in the morning :) I have some strong tea or coffee, shower, dress up, do my make-up and go to school where I work. I work as a teacher in the countryside, but i also work as an art manager and a hairdresser in the city. Sometimes I come home after school and have to go to the city to do some projects and to design. I also work as a hairdresser at the local fashion shows, but that doesn't happen very often. When I come home after work, I usually sleep a bit and then watch some nice movie or read, and after that I go to bed.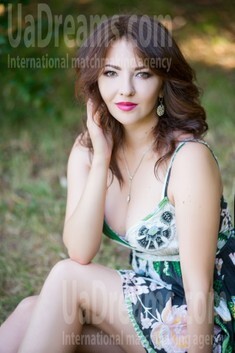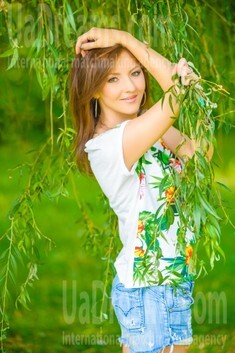 My future goals are
I have lots of dreams, and I am quite ambitious :) I would like to travel all around the world, to find my beloved one and to create a happy family. That's my dream number one, my priority. Another thing I would like to have in my life is to do the work I like, the work that could reveal my talents. I think a person can only be happy when he/she has a loving family and spends his/her time do the things that brings pleasure.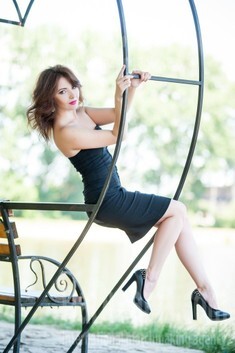 About my family
My family is not that big, but very friendly - my mother, father, my elder sister. My sister has a son, my nephew. We are all very friendly and enjoy spending time with each other. I live in the city, and my parents live in the countryside, not far from the city. I enjoy spending time with them. We always have nice talks, and I know that my parents always wait for me to come. I also enjoy spending time with my nephew.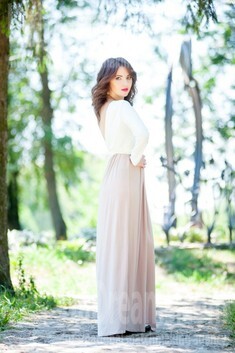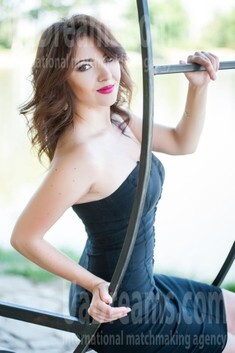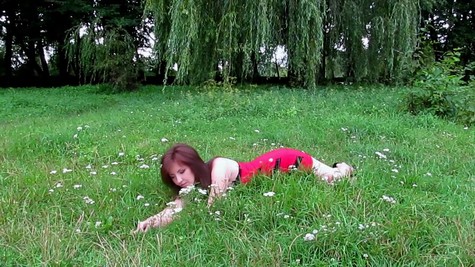 See her fascinating movements and charming smile...
Feel as if it was your first date with this lady — it is worth 1000 pictures!
Watch this video for FREE