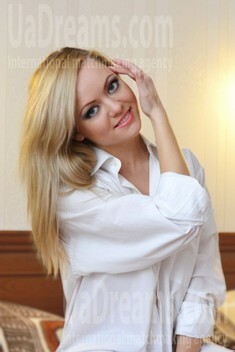 My typical day
My typical day is working day! )) though i like it! I work as a merchandiser, so every day i go to work, and then after it, I meet friends, or do sports, or sometimes I have inspiration for cleaning the house! - I also can walk outdoors before sleep, they say it helps to see sweet dreams at nights! )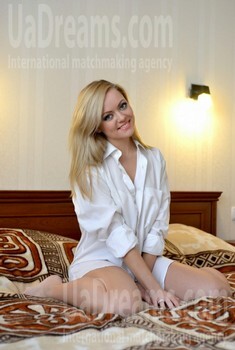 Domestic abilities
I can do everything about the house, but of course I have my favourites - it is making decorations, and cleaning.
See her fascinating movements and charming smile...
Feel as if it was your first date with this lady — it is worth 1000 pictures!
Watch this video for FREE
The type of man that I desire
I desire a man who will be generous, fun, polite and gentle. I do not care about height, hair colour, and so on... for me the biggest treasure is his character and his personality! )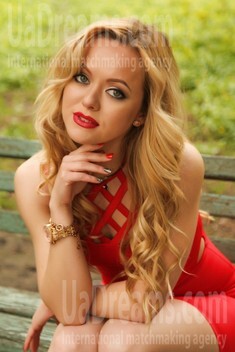 Our personal opinion of this Lady
She is an extraordinary and interesting lady, very charming, and has adorable dimples on the cheeks.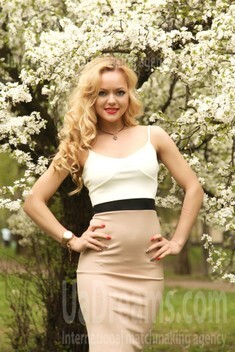 My future goals are
My goal is to make all my dreams true! ) if you wonder what dreams i mean... you should better ask me! On the first place I put my family... everything else like job, career, and so on goes next.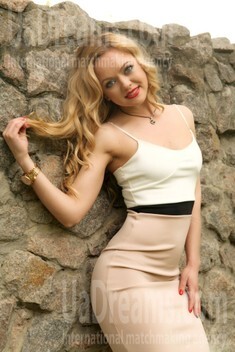 About my family
There is nothing special about my family, it is just mom and dad with whom i live together! ) We are typical Ukrainian family with traditional values, our own customs and habits! ) All my relatives are great people and I can say i am happy to have them in my life! ))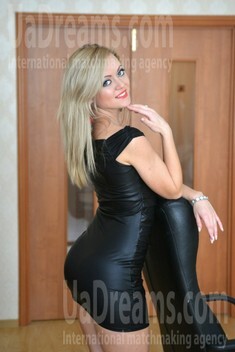 What I do in my leisure time?
I am a music-lover, I like to listen to music, sing (but only in the shower;)), i love dancing and fly away with the melody... As far as I have many friends, i often spend time with them, we talk about different things, make picnics, or enjoy sport games: volleyball, tennis, sleighing... I am active and very energetic, i like to develop myself physically, mentally and spiritually! I also read, watch movies, and like to make flat decorations! )
How would I describe myself
It is hard to describe myself, I think I am risky and brave enough, weak enough as a woman, independent and at the same time I am like a small kitten who wants to be taken care of! ) I am understanding woman and very supportive, you can always rely on me!