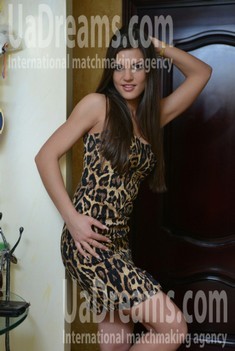 Domestic abilities
As far as I live with my sister we try to split the responsibilities. I like to clean the house, I like cooking very much, I like to try new recipes and am very happy when my friends like what I cook for them! I do not like sweets but am happy to cook a tasty cake for my close people :)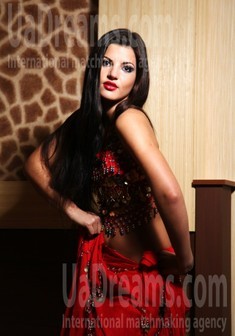 About my family
I was born in Sumy region and spent there all my childhood until I left my town and came to Sumy to get education. I have both parents and a younger sister. I am proud to have such a friendly family and hope in the nearest future to create my own one. A great example of an ideal wife for me is my mother. I will follow her advice and behavior in family relations. I think my parents reached that aim and created a happy family!
See her fascinating movements and charming smile...
Feel as if it was your first date with this lady — it is worth 1000 pictures!
Watch this video for FREE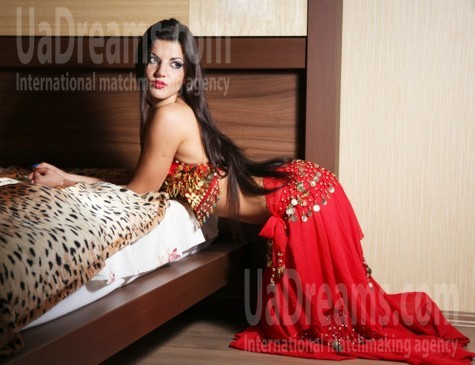 What I do in my leisure time?
I am an active person and like to spend time productively. I go to the gym usually three times a week, read books on what food is healthy to eat and as far as I am a single lady I have time in the evening to meet friends for coffee and piece of cake! I do not watch TV but like to listen to music :) It's hard to say exactly what I do but my days are always busy :)
My future goals are
My main goals are to reach self-realization! The main thing in life is family and a decent job... Family is on the first place, I am sure I will be a good housewife! Do you think I will manage to meet both goals?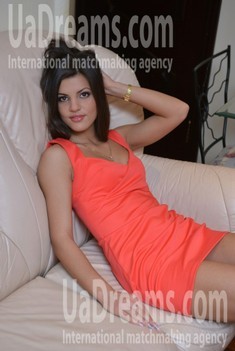 Our personal opinion of this Lady
Ira is a lovely young lady, well educated, charismatic and very attractive!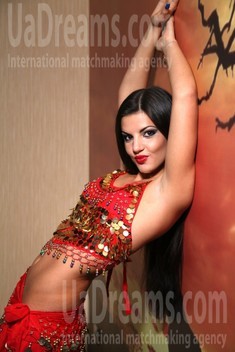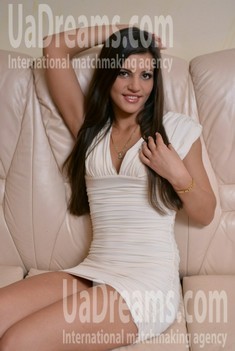 How would I describe myself
It's very hard to talk about yourself...What can I say :) I am a positive person, shy a bit, like to meet new people and want to realize myself as a loving wife...faithful friend and caring mother!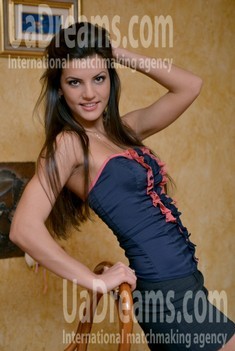 The type of man that I desire
I am looking for a kind, supportive and well-educated man who is ready to find compromise in every situation! I want to rely on him and be sure this is the only man who will be my shelter forever... I am afraid to be cheated in my life and hope there is a man who will love me forever...
My typical day
It's really hard to describe a typical day because be sure there is nothing interesting in my ordinary day... I begin my day with preparation for work. After work I go home and do all the things about the house. Then I go to the gym and in the evening can meet friends or stay at home cooking something tasty or reading an interesting book! I wish to vary my evenings. Do you know any productive ways of spending evenings ?;)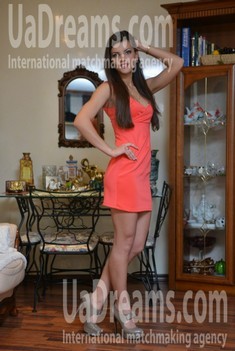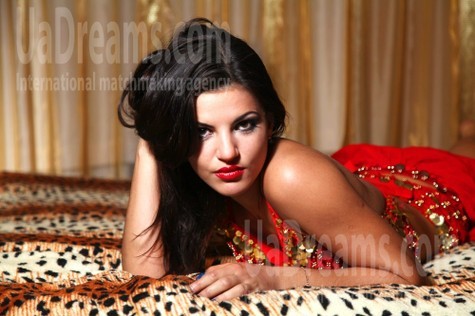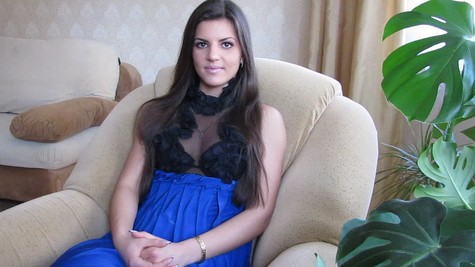 Get a much better idea of the lady's personality!
Discover her life and secrets no other men know :)
It's intriguing like finding an unknown world...