Piękne Rosjanki szukają mężów
Samotne Rosjanki, które pragną wyjść za mąż zazwyczaj rejestrują się na portalach randkowych w internecie. Jest wiele stron na których można znaleźć oferty osób kierujących się przeróżnymi zamiarami i motywacjami. Portal randkowy UaDreams.com jest wyjątkowy, ponieważ proponuje poznanie dziewcząt i kobiet mających poważne zamiary oraz pragnących znaleźć dobrego męża w Europie albo w Stanach Zjednoczonych. Wszystkie użytkowniczki UaDreams traktują małżeństwo odpowiedzialnie i są gotowe oddać mężczyźnie całą swoją miłość. Poznaj je!
Na naszym portalu znajdziesz wiele interesujących profili czułych, opiekuńczych i wyrozumiałych kobiet. Obejrzyj photostream zdjęć użytkowniczek UaDreams. Na pewno nie widziałeś jeszcze tylu pięknych kobiet! Przeczytaj informacje o nich. Znajdź dziewczynę, która Cię interesuje i napisz do niej pierwszy list za darmo. Okaż swoje zainteresowanie jej życiem, a ona na pewno chętnie Ci odpisze!
Testimonials
Gregory:
It could not have EVER Happened without all of you!
I wanted to send you a written testimonial about my visit to see my lady in Cherkassy))) I will also upload some pictures of the two of us and I wish for my lady to also review this letter and pics to share. Alona who is just wonderful I wish to help also review the letter with my lady etc.
Thank you SO SO SO Very much UADREAMS and ALL who have helped me along this Journey... It could not have EVER Happened without all of you!!!
Read more great testimonials
Top 4 things to attract Russian and Ukrainian women
Following these simple pieces of advice will help you to attract a lady from Russia and Ukraine. It won't be difficult to do, just try.
1. A great photo.
You need to put a tip-top photo and, please, find the great one. The first thing that the girl sees is a photo. Just you on the photo, make sure that the photo is of good quality and shows you from the best side.
2. Sense of humor
Women appreciate men, who can make communication interesting and vivid. Be witty, tell jokes and try to make communication pleasant.
3. Be honest.
Don't pretend, be yourself and you'll impress the woman. Ladies feel when the man is sincere and open.
4. Right letters.
Make your letters interesting and exciting. Let them talk instead of you and show your inner world. Don't be shy to write first and to ask questions.
UaDreams helps to find Russian and Ukrainian women
We suggest:
Strong Anti-Scam policy
We protect our members and make communication on the website safe. We check the ladies' documents and matrimony status. Our agency has really strict rules and we protect our members making communication safe and pleasant.
User-friendly search function
UaDreams provides convenient search and you will be able to choose the ladies of your dream. It's very convenient because you don't need to check thousands of profiles, you'll see only the ones according to your wish.
Helpful support team
If there are any questions or you need help, you are welcome to contact our support team. We are always ready to help and to answer all your questions.
Services for men and women
There are a lot of possibilities both for men and women to communicate. Have a look and choose the ones you like.
Last Updated: 2021/02/24
Jak możemy pomóc Ci poznać dziewczynę z Rosji?
UaDreams.com oferuje spotkanie z najpiękniejszymi Rosjankami. Możesz zobaczyć ich zdjęcia i oglądać osobiste filmy. Bądź aktywny! Napisz e-maile i porozmawiaj z naszymi dziewczynami na czacie wideo. Wszystkie kobiety i mężczyźni uwielbiają czat wideo, takie randki są bardzo romantyczne. Pomogą Ci zrozumieć, czy ta Rosjanka lub Ukrainka szuka przyjaźni lub małżeństwa z Tobą.
Następnie, po etapie komunikacji internetowej, zaprosimy Cię, abyś odwiedził Twoją wybrankę w jej rodzinnym mieście w Rosji!
What are single Russian women looking for marriage like?
W mentalności Rosjanek nastąpiła jakiś czas temu wielka zmiana. Zwracają one coraz większą uwagę na duchowe i uczuciowe aspekty swojego życia. Szukają mężczyzn silnych i konsekwentnych w osiąganiu wyznaczonych celów, ale jednocześnie czułych i dbających o swoje partnerki. Niestety mało tych cech znajdują u Rosjan, którzy zrobili się leniwi i obojętni. Rosjanki chcą być szczęśliwe, marzą o miłości, założeniu rodziny i poczuciu bezpieczeństwa.
Rosjanki, które szukają mężów, są piękne, czułe i kochające. Każdy mężczyzna marzy o takiej żonie! Znajdź w naszej Galerii dziewczynę, która Ci się podoba, może to właśnie ona jest Twoim przeznaczeniem?
Polecamy także do przeczytania ciekawy artykuł "Wszystko o rosyjskich żonach".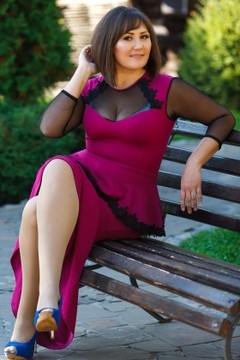 Lina 7240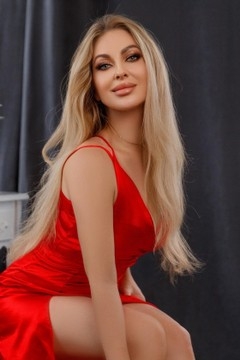 Svetlana 7105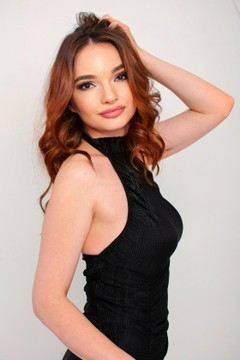 Svetlana 3334
Ellie 8426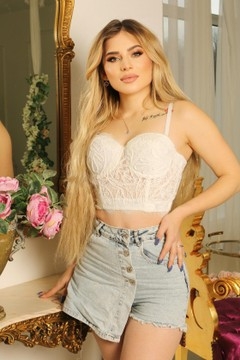 Tanya 3617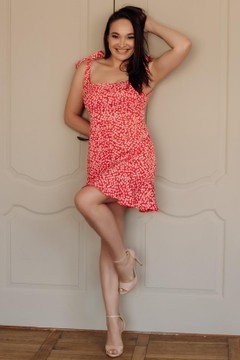 Katerina 3585
Maryana 8257
Julia 9237
Ludmila 8633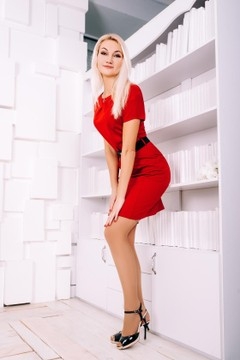 Toma 4261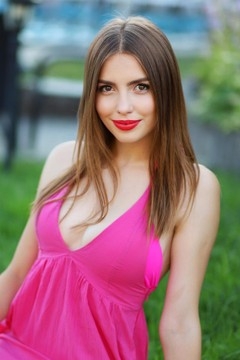 Tanya 8912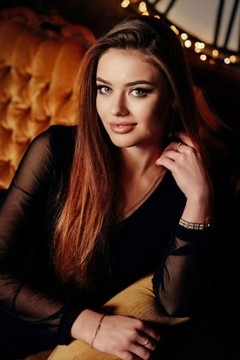 Valery 9669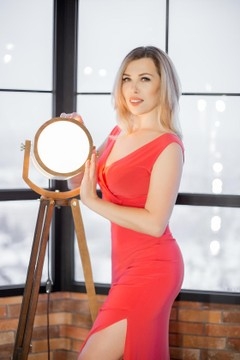 Ekaterina 8230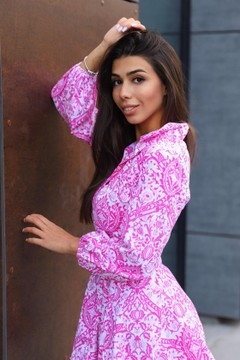 Vlada 3574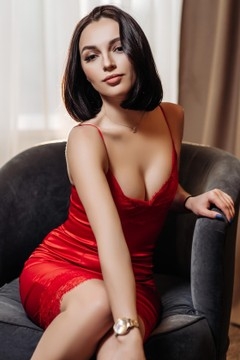 Anya 3541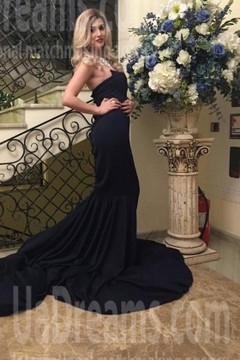 Tanyusha 9052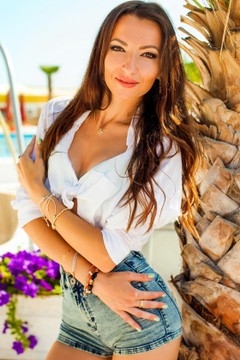 Ksyusha 9287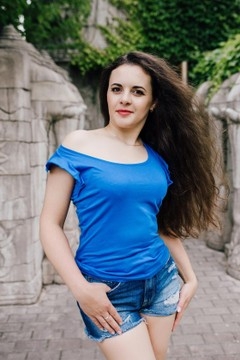 Tanya 9161
Karina 9130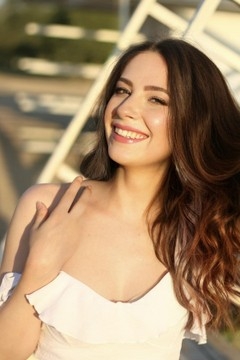 Alexa 3528
Support questions
Support: Good morning, Theodore!
Help is needed?
You: Goodafternoon, I would like to beautiful lady photo