Czy UaDreams jest fejkowym czy prawdziwym serwisem matrymonialnym?
25 Jan 2017
Rozumiemy stosunek potencjalnych członków naszej agencji matrymonialnej do skutecznośći międzynarodowych randek w internecie. Z jednej strony, World Wide Web daje możliwość poznać ludzi z innych części świata. Z innej, zawsze robimy się podejrzliwymi, gdy potzebujemy płacić za serwis, jaki znajduję się za tysiąć kilometrów od nas.
Od samego początku naszego biznesu zyskaliśmy dobrą sławę. Ale niedawno staliśmy ofiarą działań nieuczciwych konkurentów, oczerniających naszą reputację. Pewne posty o «uadreams scams» zostały opublikowane na forach, powiązanych z tematem «randki online». Co możemy na to powiedzieć?
Jesteśmy pewni, że skutki naszej pracy mówią za siebie: setki wesel i więcej, niż tysiąc podróży na Ukrainę, zorganizowanych przez UaDreams, są przekonującą odpowiedzią na kilka anonimowych zarzutów, opublikowanych gdzieś w sieci.
Polityka ochrony prywatności UaDreams
Nasza agencja pracuje na rynku matrymonialnym prawie 10 lat. Jesteśmy legalną komercyjną instytucją, jaka została oficjalnie zarejestrowana i pracuje na podstawie istniejących ustaw i praw. Czy to jest możliwie, że fejkowa agencja potrafi tak długo oszukiwać ludzi? Czy wierzysz, że scamerskie biuro matrymanialne jest w stanie wytrzymać interakcje z lokalnymi oraz międzynarodowymi organami przymusu?
Małżeństwa człowków UaDreams.com
Poprosiliśmy niektórych z naszych członków o zezwolenie opublikować na naszej stronie internetowej zdjęcia i krótkie filmy z ich wesel. Możesz odziewdzić specjalną stronę, poświęconą weselam naszych członków , żeby upewnić się w tym, że nasza praca jest naprawdę skuteczna. Te pary to tylko mała część wesel, jakie odbyły się dzięki naszej pomocy. Oczywiście, nigdy nie pokazujemy życia prywatnego naszych członków. Jak możesz widzieć, wiele z naszych mężczyzn i kobiet z radością udostępnili swoje historję miłości dla wszystkich, żeby udowodzić, że randki internetowe całkiem mogą przewrócić się na szczęśliwy ślub.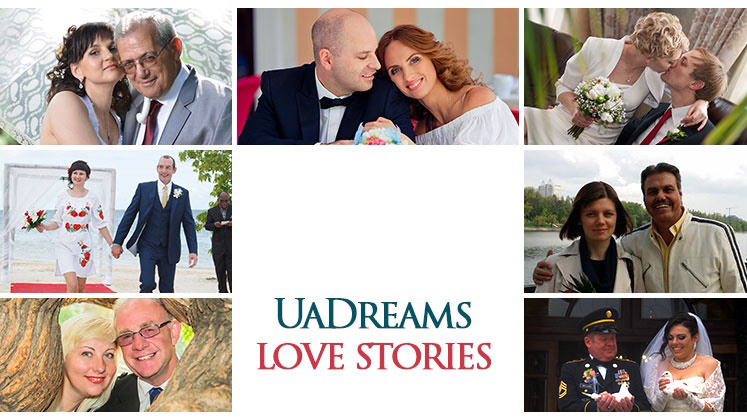 Byli członkowie zostawiają nam swoje opinii
Wiele naszych członków są zadowoleni z naszych usług. Niektórzy z nich pragną zostawić nam swoją opinię o naszej agencji. Stale publikujemy te opinii na stronie UaDreams testimonials . W odróżnieniu od naszych konkurentów, publikujemy wylącznie prawdziwe opinii mężczyzn. Możesz znałeźć na tej stronie ich zdjęcia i nawet video, więc będziesz mógł zobaczyć, że to są realni ludzi, żadni skamerzy, zadowoleni jakością i organizacją naszych serwisów. Nikt z nich żadnego razu nie nazwał UaDreams fejkowym biurem matrymonialnym. Nie wszyscy z nich ożenili się. Ale wszyscy zaświadczają wysoką jakość naszych usług. Nasze współpracowniki spotkali ich na lotnisku, oferowali komfortowe i bezpieczne warunki pobytu na Ukrainie. Nasi tłumacze pomagali im rozmawiać z dziewczynami. Nasze managerowie dobrze zorganizowali ich czas wolny, żeby ich podróż była bardzo skuteczna.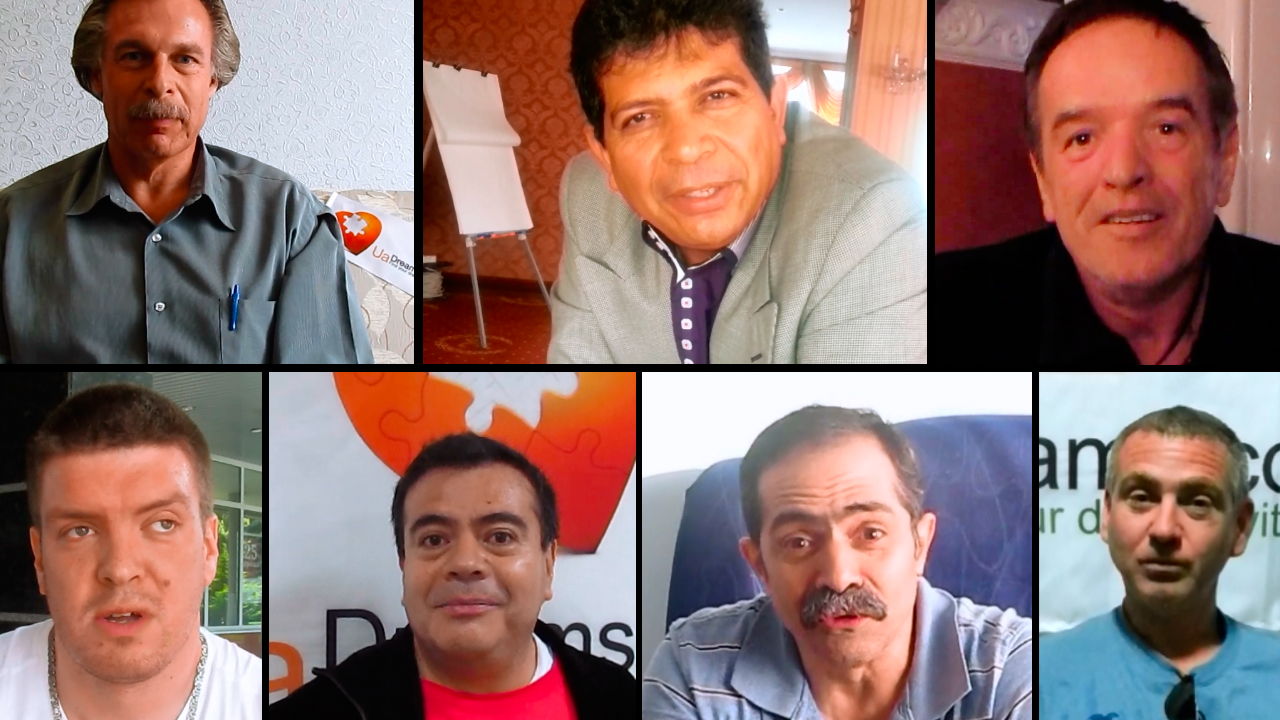 Napisz swoją właśną opinię
Zachęcamy naszych byłych i obecnych chłonków napisać krótką opinię o naszej pracy. Będziemy wdzięczny za każdą odpowiedź. Czy podoba Ci się jakość naszych usług? Czy chciałbyć zaproponować nam jakieś zmiany? Co myślisz o poziomie organizacji naszych serwisów: czy nasza strona internetowa jest wygodna, czy obsługa klientów jest szybka, jaka jest jakość tłumaczeń oraz organizacja podróży? Twoja opinia jest więcej niż ważna dla nas. Pomóż nam w naszym pragnieniu udoskonalić poziom naszych usług. Czy ożeniłeś się na naszej dziewczynie? Podziel się swoją historją z innymi użytkownikami. Chętnie opublikujemy Twoją opniję o UaDreams, żeby pokazać, że nie jesteśmy scamerami, tylko realnym serwisem matrymonialnym, jaki lączy samotne serca.
Categories
Irina, 33

Juliya, 34

Natalie, 35

Maria, 21

Maryana, 19

Bogdana, 32

Darina, 24

Diana, 24

Mila, 31

Victoria, 41

Victoria, 18

Yuliya, 24

Nataly, 30

Alexandra, 27

Olga, 28

Ulya, 32

Marisha, 27

Mary, 34

Valentina, 34

Natali, 30
More 900+ ladies
Support questions
Support: Good afternoon, Alfred!
All ears.
You: Hello, Where to look beautiful american ladies